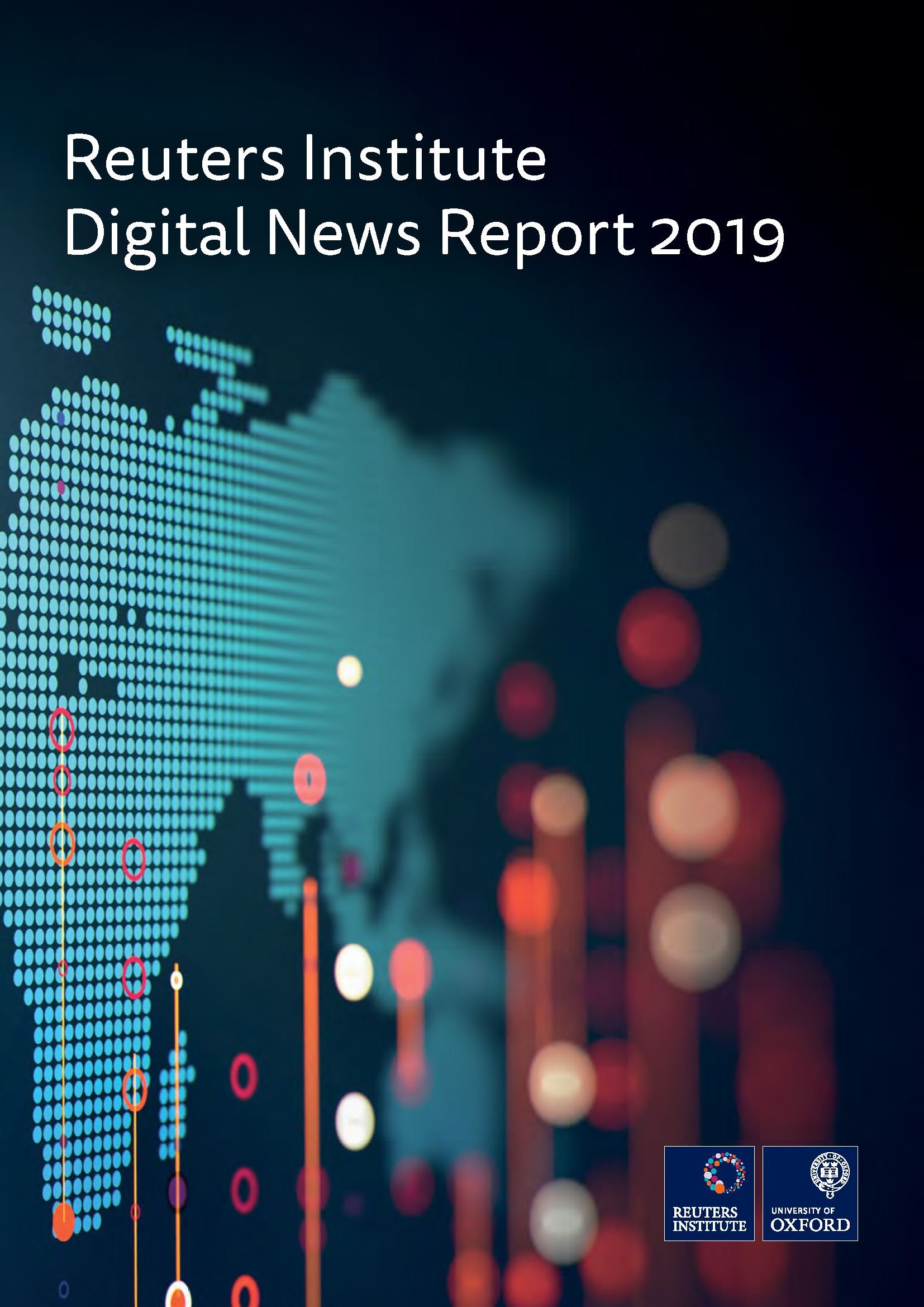 This year's report comes against the backdrop of rising populism, political and economic instability, along with intensifying concerns about giant tech companies and their impact on society. News organisations have taken the lead in reporting these trends, but also find themselves challenged by them – further depressing an industry reeling from more than a decade of digital disruption. Platform power – and the ruthless efficiency of their advertising operations – has undermined news business models contributing to a series of high-profile layoffs in traditional (Gannett) and digital media (Mic, BuzzFeed) in the early part of 2019. Political polarisation has encouraged the growth of partisan agendas online, which together with clickbait and various forms of misinformation is helping to further undermine trust in media – raising new questions about how to deliver balanced and fair reporting in the digital age.
Against this background we are seeing some real shifts of focus. News organisations are increasingly looking to subscription and membership or other forms of reader contribution to pay the bills in a so-called 'pivot to paid'. Platforms are rethinking their responsibilities in the face of events (Christchurch attacks, Molly Russell suicide) and regulatory threats, with Facebook rebalancing its business towards messaging apps and groups – the so-called 'pivot to private'. Meanwhile audiences continue to embrace on-demand formats with new excitement around podcasts (New York Times, Guardian) and voice technologies – the so-called 'pivot to audio'.
And amid all this frenetic change, some are beginning to question whether the news media are still fulfilling their basic mission of holding powerful people to account and helping audiences understand the world around them. The questioning comes in the form of government inquiries in some countries into the future sustainability of quality journalism (with recommendations as to what can be done to support it). But it also comes from parts of the public who feel that the news media often fall short of what people expect from them.
Our report this year, based on data from almost 40 countries and six continents, aims to cast light on these key issues, principally through our survey data but supplemented with in-depth qualitative research on the news habits of young people in the UK and US. The overall story is captured in this Executive Summary, followed by Section 2 with chapters containing additional analysis on key themes and then individual country pages in Section 3 carrying additional context provided by local experts in each market.