In the ever-transforming media landscape, editors, news managers, and media executives have had to adapt to changes in audience behaviour, business, and technology - all while covering the news and simultaneously reckoning with issues like diversity, inclusion, and change fatigue. Our leadership development programmes focus on ensuring that newsroom leaders face challenges and opportunities from a position of strength.
Our programmes 
The programmes provide participants with confidential and constructive settings for a valuable exchange of actionable ideas and practical insights, free of internal organisational politics, with independent research input, and hosted by an institute fully committed to journalism and news.
Our open-admission courses, bespoke events and private off-the-record discussions equip the current and next generation of newsroom leaders with the skills, evidence-based research, and networks they need to navigate journalism's ongoing transformation and build a stronger and more sustainable future for the industry.
Open admission courses
Leading Newsroom Change
Leading Newsroom Change is a two-day leadership development course for senior media professionals, with discussions and presentations by industry experts specialising in organisational transformation, audience development, and business models.  
The course applies the latest, evidence-based media research to the newsroom, alongside input from industry experts on the current challenges and opportunities faced by news organisations, including: 
Key digital transformation considerations for news media

News consumption trends  

Innovations in audience engagement and product development 

Cultural change in news organisations 
Hybrid newsrooms and new ways of working  

Diversity, inclusion and representation  

Business sustainability  
Programme benefits

The course will enable participants to develop strategies for their own organisations, to share experiences off-the-record with colleagues from other news organisations, and to expand their professional networks. 
Who is the course for? 
The course is for editors and senior managers with 10+ years of newsroom management experience interested in developing strategies for how to lead their teams through change.   
Previous participants have come from organisations including El País, The Economist, Süddeutsche Zeitung, Swedish Television, the Financial Times, Quartz, Dagens Nyheter, Die Zeit, and DPG Media.  
Upcoming courses 
31 May – 2 June 2023 (in person) *Fully booked*
Please email Priscille Biehlmann if you're interested in attending a course from September 2023 onwards.
Cost and registration 
 
In-person course: £2,500 per participant. This includes two evening dinners in Oxford University colleges and two lunches. Accommodation and travel are not included. 
 
Location: The Reuters Institute for the Study of Journalism, University of Oxford, 13 Norham Gardens, Oxford, OX2 6PS 
 
Registration: For more information and to register please email Priscille Biehlmann with a short bio detailing your experience.
What previous participants say
Thank you all so much. You all brought great style, passion and personality to this course. I leave informed, but also invigorated. You've helped me feel confident in what we do, and clarified some choices that we must make. And, it was great fun!
Stephen Khan, Executive Editor, The Conversation global network, UK
Future Leaders in News
Programme at a glance 
Future Leaders in News is our one-day course for junior to mid-career editors and media managers. It addresses operational and management challenges, specifically around people management.  
We cover topics including team communication best practices, running hybrid and distributed teams, wellbeing and mental health, hosting inclusive meetings and facilitation skills, strategic prioritisation, and mentoring and nurturing a team.  
We also present and discuss some of our audience-facing research, including trends in audience behaviour from the Digital News Report and understanding what trust in news means for audiences.  
Programme benefits 
This course will help you to: 
Gain insights on audience consumption trends and behaviours 

Develop your people management skills, both in terms of managing direct reports and managing up 

Discover techniques to navigate change and promote innovation 
Create strategies to address your management challenges 

Build your network 
Who is the course for? 
The course is for editors and newsroom leaders with 5-7 years of management experience who want to gain better people management skills and develop strategies for change. 
Previous participants have come from organisations including The Times and Sunday Times, Radio Ambulante, BBC, gal-dem, Sifted, De Morgen (DPG Media), The New Humanitarian, Dagens Nyheter, and Die Zeit.  
Upcoming courses 
11-12 May 2023 (in person) *Fully booked*
Please email Priscille Biehlmann if you're interested in attending a course from September 2023 onwards.
We also hold online courses. If you're interested in attending an online course, please email Priscille Biehlmann
Cost and registration 

In-person course: £995 including lunch and a dinner at an Oxford University college (travel and accommodation not included) 
Location: Reuters Institute for the Study of Journalism, University of Oxford, 13 Norham Gardens, Oxford, OX2 6PS 
Registration: To apply for the course please complete this form.
What previous participants say 
It has been so useful to take a step back and have time to think about how my team works and how I can better manage them.
George Lindsay-Watson, Deputy Engagement and Innovation Editor, The Times and Sunday Times, UK
The program motivates me to reflect on the future of our organisation and my own role in it. We are too focussed on the short term, we sometimes lack a vision.
Peter Koop, Deputy Chief Editor, Algemeen Dagblad, The Netherlands
Other programmes
Custom programmes  
We offer private bespoke leadership programmes for small, mid-size and global news organisations, for different stakeholders at all levels of seniority.
We work with you to design, deliver and evaluate an executive education programme according to your organisation's needs and strategic priorities.  
Previous organisations we worked with include the BBC, Dagens Nyheter, RFE/RL, the Daily Maverick, and Reuters.
Email Federica Cherubini for more information.
What previous participants say 
We have been collaborating with Reuters Institute for a long time, with different kinds of programs and seminars. This year, we have added a tailor-made, digital two-day seminar for our editors/middle managers regarding media trends, diversity and changing newsrooms. It was very valuable and highly appreciated by the group - and has led to important discussions and developments internally
Martin Jönsson, Head of Editorial Development, Dagens Nyheter, Sweden
A rare opportunity to custom-design a course for our newsroom leaders with RISJ. Insightful guest speakers and challenging topics sparked further work that continues today.
Styli Charalambous, CEO and co-founder, Daily Maverick
Faculty
Federica Cherubini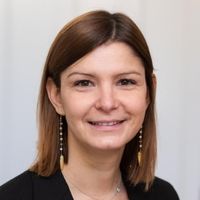 Federica is Director of Leadership Development at the Reuters Institute for the Study of Journalism. She hosts our open-admission programs and invitation-only forums in Oxford and is leading on expanding our leadership development activities, working closely with the rest of the senior management team to ensure our offers are on mission, deliver value for the growing number of participants, and are financially sustainable for the institute. 
Federica is an expert in newsroom operations and organisational change, with ten years experience spanning major publishers, research institutes and editorial networks around the world. 
Rasmus Kleis Nielsen
Rasmus is Director of the Reuters Institute for the Study of Journalism and Professor of Political Communication at the University of Oxford. He was previously Director of Research at the Reuters Institute and Editor-in-Chief of the International Journal of Press/Politics. 
His work focuses on changes in the news media, on political communication, and the role of digital technologies in both. He has done extensive research on journalism, American politics, and various forms of activism, and a significant amount of comparative work in Western Europe and beyond. 
Recent books include The Changing Business of Journalism and its Implications for Democracy (2010, edited with David Levy), Ground Wars: Personalized Communication in Political Campaigns (2012), and Political Journalism in Transition: Western Europe in a Comparative Perspective (2014, edited with Raymond Kuhn). 
In 2014, he won the Doris Graber Award for best book on political communication published in the last ten years, awarded by the American Political Science Association, for Ground Wars. He is also recipient of the 2014 Tietgen Prize for his work on current changes in the news media. 
Nic Newman
Nic is a journalist and digital strategist who played a key role in shaping the BBC's internet services over more than a decade. 
He was a founding member of the BBC News Website, leading international coverage as World Editor (1997-2001). As Head of Product Development for BBC News he helped introduce innovations such as blogs, podcasting and on-demand video. Most recently he led digital teams, developing websites, mobile and interactive TV applications for News, Sport, Weather and Local. 
He has played an important part in the development of social media strategies and guidelines for the wider BBC. Nic was a Visiting Fellow at the Reuters Institute for the Study of Journalism. He is married with three children and lives in London. 
Lucy Kueng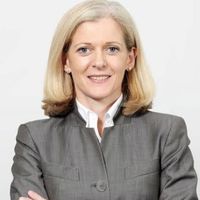 Lucy is an expert on strategy, innovation and leadership and focuses on successful responses to the challenges of digitalization. She is Senior Visiting Research Associate at the Reuters Institute, Oxford University and Non-Executive Board Member of the NZZ Media Group and formerly of Swiss PSM broadcaster SRG and VIZRT, the media tech provider. Lucy advises leading companies worldwide industry on digital transformation strategy and implementation. She has held professorships at the University of Oslo, the Institute for Media and Entertainment New York (IESE) and the University of Jönköping. She keynotes frequently at international conferences and is the author of numerous books including Hearts and Minds: Harnessing Leadership, Culture and Talent to Really Go Digital, Going Digital, Innovators in Digital News, Strategic Management in the Media, and Inside the BBC and CNN. She holds a PhD and Habilitation from the University of St Gallen and an MBA from City Business School/Ashridge.  In 2020 she received an Honorary PhD in Media Economics from the University of Neuchatel, and in 2017 she was awarded the European Media Management Award for Excellent in Media Management Scholarship and Practice. 
Alix Dunn
Alix is the founder of Computer Says Maybe, a firm building the facilitation capability of remote teams around the world. She has extensive experience facilitating diverse groups to tackle complex data and technology challenges, and to advance a shared understanding of how technology can and should shape our world. She founded and directed The Engine Room, a global non-profit that supports social sector organisations to make the most of technology and data. She sits on the advisory board of Foxglove and she is a trustee of the Ada Lovelace Institute for AI & Society. 
Maya Richman
Maya has been working in the international human rights and technology space for over 10 years. She facilitates retreats, conferences and workshops all over the world with social justice organisations, foundations, and technology companies centred on well-being, digital safety and technology strategy. 
Ramaa Sharma
Ramaa is an award-winning Digital Editor, Consultant and Executive Coach. Until recently she was the Senior Digital Editor in BBC News. In her 17-year career at the BBC, Ramaa spent her first decade presenting and reporting across multiple platforms, - before moving into Digital consultancy and editing for the World Service. At the World Service, Ramaa pioneered the first ever digital leadership and social media courses for editors and executives on the World Service Board. She then went on to be the BBC's first Digital Editor in India where she doubled traffic to the BBC Hindi website and increased social media referral traffic by 200 percent. After coming back to London, Ramaa's team won a Gracie award for the digital/social media campaign for the BBC's 100 women project. In 2016, Ramaa was promoted to Head of Digital Pilots in BBC News, where she designed and delivered a 'hearts-and-minds' strategy for digital transformation - working with 14 high profile teams. In her last year at the BBC, Ramaa worked directly with the BBC's News Board to help build a more diverse and inclusive newsroom. Ramaa now works to support boards, coaches executives as well as presents documentaries on systemic inequalities.  
Mar Cabra
Mar is co-founder of The Self-Investigation. She is a Pulitzer prize-winning journalist, digital wellness educator and Acumen fellow working on raising awareness on how technology is changing the way we interact with ourselves, each other and as a society. She writes a column in Spanish newspaper El Confidencial on this topic. She's committed to creating a healthier working culture in journalism to prevent others from burning out like she did after leading the technology and data work for the Panama Papers investigation.
Kim Brice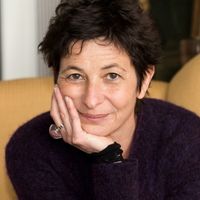 Kim is co-founder of The Self-Investigation. She provides personal leadership coaching and mindfulness-based stress reduction and resilience training to a broad public, including journalists and change makers from around the world. Prior to starting her personal development work, she served as a global freedom of expression activist and later as a founder and then organizational advisor to many media, journalism and social justice support programs around the world. She believes creating a more balanced, compassionate and sustainable world starts with nurturing those qualities in ourselves. 
Previous speakers
Photos from previous sessions
Relevant research
If you are interested in what we do and want to receive our weekly newsletter, join our mailing list in this link.