As many journalists come under attack, TRF launches a free tool to monitor online abuse
Designed with the help of Jigsaw, TRFilter allows users to mute and block abusers at scale and to create reports with harmful comments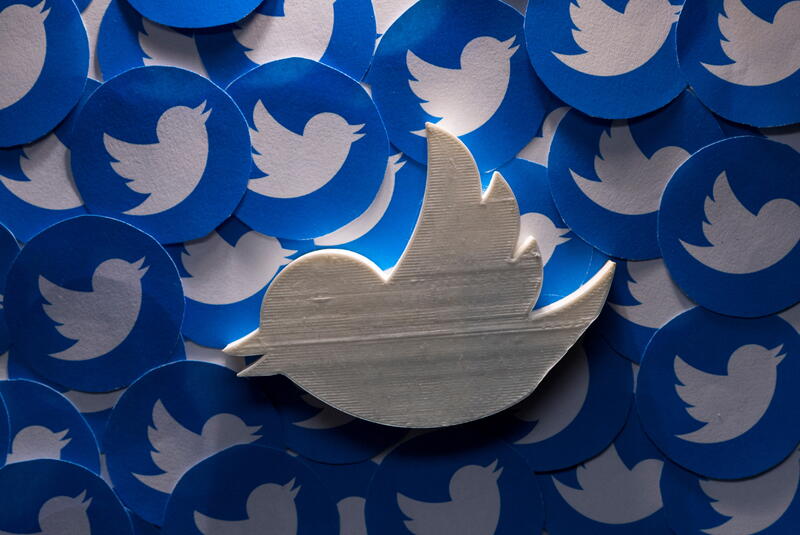 Brazilian journalist Daniela Pinheiro will never forget the moment when a troll army managed to get her daughter's photographs and posted them online. An award-winning reporter and the first woman who became editor-in-chief of a national publication, Pinheiro became the target of a vicious harassment campaign after publishing a story about Jair Bolsonaro's daughter-in-law. As a result, she resigned from her position at Época magazine along with some of her colleagues in September 2019. 
"When you are under threat, you are always nervous and super alert, and you can't do your work or live your life normally," Pinheiro said. "They called me a whore and a cow, and terrible names to imply some kind of sexual connections. For some time, I didn't allow my daughter to get out of the house. And for almost two years, I stopped writing. I couldn't write."
A few months after her resignation, Pinheiro spent a few months in Oxford as a Journalist Fellow of the Reuters Institute and tried to figure out what to do next. Was it really worth writing again about what was happening in Brazil? She decided it was. But she left her home country and started a new life abroad. "I keep receiving attacks, but I feel more protected because I'm living in Portugal," she said. "I decided to move here because of the attacks."
Pinheiro's story will sound familiar to many women journalists around the world. Figures such as Rana Ayyub, Patrícia Campos Mello, Luz Mely Reyes, Joani Sánchez, and Maria Ressa have been targeted by trolls for doing their jobs. 
During a recent conversation hosted by  the Thomson Reuters Foundation (TRF) at Twitter Spaces, Zanji Sinkala, an investigative journalist who works for Transparency International Zambia, spoke candidly about her experience dealing with online abuse. 
"It really takes a mental toll," she said. "The supporters of the people that you expose attack you. That's what happened to me. Many people basically started attacking me online claiming that I sleep with my editors so that I can get good stories."
A huge problem, a simple tool
Sinkala's experience is not unique. Research suggests that women, people of colour, LGBTQ people and younger individuals are more likely to be targets of online harassment. In late 2020, UNESCO and the International Center for Journalists (ICFJ) conducted a global survey about online violence against women journalists. It found that 73% of women had experienced online harassment. Around 26% reported negative impacts to mental health, 38% made themselves less visible online, 30% censored themselves on social media and 18% decided to avoid audience engagement from then on. 
The Thomson Reuters Foundation (TRF), core funder of the Reuters Institute for the Study of Journalism, has just launched TRFilter, a free web application to help journalists and activists deal with online harassment. The tool has been designed with the help of Jigsaw, a Google unit whose mission is to build technology that provides scalable solutions to threats facing open societies around the world. 
"The need for strong, free and independent media has never been more acute. Yet journalists are increasingly under siege, with a surge in online abuse targeting women journalists, from smear campaigns to state-sponsored attacks, in attempts to discredit or silence them," said Antonio Zappulla, CEO of TRF, who stressed the Foundation was uniquely positioned to tackle this problem given its experience of collaboration with global partners and its ability to leverage the twin engines of media and the law.
"With social media platforms and news outlets struggling to keep pace with online toxicity," Zappulla said, "online abuse often results in psychological trauma, self-censorship or, in some cases, journalists withdrawing from the profession. This is why we partnered with Google's Jigsaw to develop TRFilter, the first tool for journalists and media practitioners that empowers users to regain control of their social media feeds, take action against perpetrators, and safeguard their well-being."
How TRFilter works
When a journalist signs up to TRFilter, the application syncs with their Twitter account and uses machine learning to identify any abusive comments they might have received. TRFilter provides users with two things: toxicity scores to enable them to mute and block abusers at scale and the ability to create reports with any harmful comments and accounts identified along the process. Neither TRF nor Jigsaw has access to any reports generated by TRFilter. Once downloaded, the reports are automatically deleted from the app. 
As part of the design process, Jigsaw spoke with dozens of women journalists and activists around the world. Some were recruited at conferences like RightsCon. Others were chosen based on recommendations from NGOs and news organisations. Once selected, Jigsaw reviewed their Twitter feeds to better understand the nature of harassment and its frequency. 
"We learnt that many voices have already been silenced and this underscored that we are at risk of losing even more voices in the public square," said Tesh Goyal, senior UX researcher at Jigsaw. "We also learnt that harassment is contextual and personal. So it is hard for existing algorithms to identify and fix harassment for everyone equitably well. TRFilter empowers the targets of harassment to choose to leverage AI (or not), classify harassment at scale, and then document it to be shared with collaborators and partners."
Jigsaw's researchers realised that the act of harassment was not a monolithic event. So it was difficult to identify when the episode started and when it ended. 
The other big challenge was that defining harassment was incredibly difficult. There wasn't a singular, standardised, globally accepted definition of harassment across news industry, academia and non-profit sectors, and this made it easy for perpetrators to inflict harm while skirting the policies in place. "This is why it's important to provide support to people targeted so they manage harassment as quickly as possible and enable them to filter harassment based on different phrases, tags and usernames to identify harassment the way they would define it," Goyal said.
How TRFilter was designed
TRFilter was built through an iterative process. Designers built a prototype and then presented it to journalists, who gave them feedback and helped them to improve it. Although there are other tools that allow people to block and mute content at scale, one thing that's unique about TRFilter is that it uses machine learning to sort, tag and document harassing tweets. 
"During our conversation with journalists and activists, we found a real need for a feature like this, which enables them to more easily capture instances of large scale harassment, document and report them," says Lucy Vasserman, software engineer at Jigsaw. 
The tool has also been designed with a focus on mental health and is based on feedback from mental health experts. "When a user reviews posts at TRFilter, the text is blurred by default," Vasserman says. "This is unlike their experience on social media platforms, where the large volume of incredibly harassing content is visible by default. This empowers the user to decide to un-blur the content and deal with it when they are ready for it. We even removed the need to engage with this content. If the user prefers, we can classify and document the most toxic content directly into a report that can be saved or shared without having to even view it."
For now TRFilter is only available on Twitter. Developers decided to focus on this platform because journalists and activists overwhelmingly depend upon it to share their stories, engage with the community and receive new stories as well. 
At the time of this writing, TRFilter is only available in English. However, its underlying machine learning technology that powers the labelling is available in 17 languages and it's possible for any developer to build additional languages into the code. 
Why TRFilter matters
Our Journalist Fellow Gideon Sarpong, a co-founder of iWatch Africa, salutes TRFilter as a useful tool in the fight against online harassment. Sarpong studied online abuse during his time in Oxford and prepared a paper with guidelines newsrooms can follow to address online abuse against their journalists. 
"The TRFilter is the only free-to-use platform that I know to be really dealing with online abuse. That's why I think this is really important", Sarpong said. "The app protects journalists, and especially women, from the psychological impact of online abuse, especially in cases of coordinated trolling." In his experience, this kind of abuse results in self-censorship and mental stress.
Sarpong is in contact with TRF and has invited the people behind TRFilter to be part of his newsroom training. "We are going to use [the tool] as part of our training," he said. "The fact that it records abuse and generates reports is really helpful, as it allows journalists to collect evidence. It could potentially be used by several online safety coordinators in every newsroom."
TRF's CEO Antonio Zappulla hopes TRFilter will be helpful to journalists suffering online abuse at this crucial time. "It's our hope that TRFilter helps to protect reporters, and ultimately the future of independent media as a whole," he said. "Defending media freedom is a core focus of our work at the Thomson Reuters Foundation. The stakes are high, with access to accurate and unbiased information the very cornerstone of free, fair and informed societies. But we'll continue to innovate to foster a positive environment for journalists to operate independently and safely."
If you want to know more about TRFilter... click on this link and start using it right now. 
Editor's note: This article has been corrected. Daniela Pinheiro's daughter's photographs were posted by trolls, not her address.