Indians shrug off Elon Musk's takeover of Twitter, a platform mostly used by elites
Marred by hate speech and censorship, Twitter is not as popular in India as WhatsApp or YouTube. Experts discuss what's next for it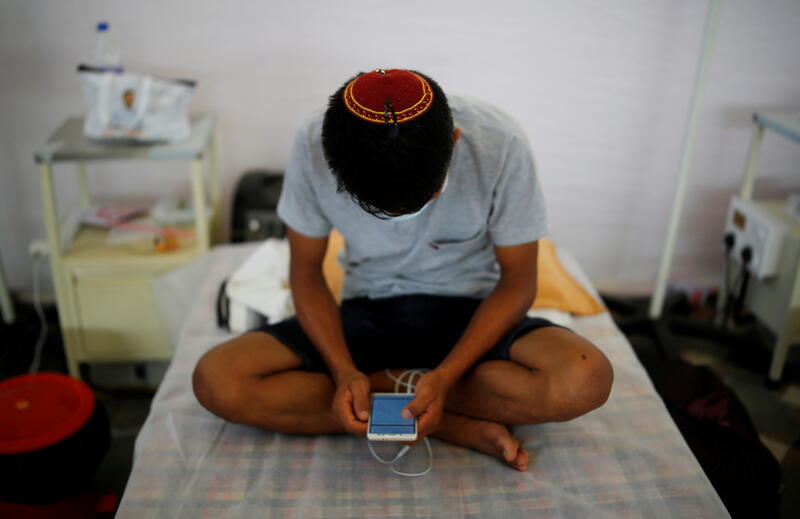 2022 has been a weird year for Twitter. With the world's richest man buying it, the company has seen confusing and even absurd days. Since Elon Musk called Twitter the "de facto town square", it is worth considering his new rules and the impact they may have in a place like India, not only the most populous democracy but also a country where the contours of free speech have been debated with gusto in the past few years.
Musk's dilly-dallying decisions haven't had any significant effect for the Indian media landscape. Within a few days of taking over, Twitter's new owner fired 90% of the company's roughly 200 India-based staff. With less than 25 million users, India accounts for a small share of Twitter's revenue. "If one were to believe Musk, many of these accounts are spam or inauthentic whereby a single person or entity may have signed up for several if not hundreds of them," wrote Apar Gupta, executive director of Internet Freedom Foundation. 
"India has never really mattered to Twitter," says Nikhil Pahwa, founder of the tech policy website MediaNama. As an example, he pointed out that the platform never created a language interface for Indian languages.  
The truth of the matter is that most Indians don't care much for Musk's theatrics on Twitter. In India, Twitter is primarily looked at as a source of news, but it's not necessarily the main platform for dissemination of information. "Twitter is where the elite are," says Shyam Meera Singh, a content creator on YouTube.  
Twitter is where the powerful have conversations and that have a ripple effect on news. Therefore, journalists are on the platform so they can be close to the news makers. In November, Hindi film actress Richa Chadha was accused of being insulting to the Indian army when she made a sarcastic tweet about the army's readiness on the China border. TV news channels carried the tweet, held discussions on whether citizens should question the army, and outrage on Twitter compelled her to apologise. This tweet kept TV news channels buzzing for a couple of days.  
This is how Twitter influences TV news and newspapers. But given India's diversity of regions and languages, Twitter is not the dominant source of news.
If  anything, twitter may have altered journalists' approach to news, says Kalpana Sharma, a senior journalist who writes about the Indian media. "Before Twitter, journalists spoke to people to know what they were thinking. There was dialogue and deliberation. Now, when they see others tweet, they assume they know what that person is thinking," she says. That kind of reporting lacks context. Twitter made journalists lazy, she says.
Twitter's influence on journalism 
Indian content creators like Singh have moved on from Twitter. He now spends most of his time on his YouTube channel, where he speaks to his audience directly and researches and produces news videos. A key advantage of YouTube for him is that his content can be monetised. "I do not use Twitter to publicise my videos," he says. Twitter has a different audience in India and it does not overlap majorly with the YouTube audience, he points out. 
If what is happening on Twitter - the proposed structural changes to the platform - were to happen to WhatsApp or YouTube, it would fundamentally affect Indians at large, says Sharma. India has about 500 million WhatsApp users, the biggest number of users for a single country worldwide.  
This kind of reliance on platforms became evident when India banned TikTok in 2020 and thousands of content creators lost their livelihoods. TikTok remains banned in India to this day.
If anything, Twitter has been a nuisance for journalists in India. For example, Medianama's Pahwa says that "the company has done nothing to address abuse and vile against women journalists in India." The platform has done little to curb hate speech against minorities and vulnerable communities as well.  
In November 2021, content creator Singh had an anti-terror law slapped against him for a tweet. When violence broke out in the northeastern state of Tripura in the backdrop of religious tensions, journalists on the ground tweeted about the incident as did journalists who were watching the events unfold from afar. 
The Tripura Police filed cases against 101 Twitter handles and asked Twitter India to suspect 68 of them. "For writing only the words 'Tripura is burning', the government of Tripura [in the hands of Prime Minister Narendra Modi's party] has imposed UAPA [anti-terror legislation] on me," Singh tweeted, and added that he had never set foot in Tripura.  Singh has more than 150,000 followers on Twitter today. 
Twitter takes on the Indian government 
In February 2021, the Indian government asked Twitter to remove hundreds of accounts critical of how it handled large-scale farmers protests around Delhi, the capital city. When Twitter refused, some of its employees were threatened with dire consequences, including arrests.  
In July this year, Twitter sued the Indian government at the Karnataka High Court and claimed that the Ministry of Electronics and Information Technology had asked it to take down 175 tweets and more than 1,400 accounts. The government said that the platform had to take down content that threatened national security or public order. Only the government can decide which tweets fall in that category, it said. 
Will Twitter's stand on giving a platform to dissenters be bolstered given Musk's affinity to absolute free speech? Observers say it won't. 
Musk's stance on free speech depends on the context. Gupta, from the Internet Freedom Foundation, points to Musk's legal filings in the Chancery Court in Delaware, in which he asserts that Twitter's "decision to challenge the Indian government's decisions is a departure from the ordinary course." 
"While Musk supports free speech, he believes Twitter should follow the laws of the countries in which they operate. This may mark a significant deviation where Twitter will now accede to government demands no matter how egregious they are constitutionally or contradictory to a business and human rights framework," Gupta says. 
Moreover, Musk's most valuable company, Tesla, is currently lobbying the Indian government to reduce taxes on electric vehicle imports, according to Billy Perrigo. That can have implications on Twitter's role in India, say experts. Given a publicly held company - Twitter - is now bought over by a private individual, a lot will depend on the whims of its owner. "We are playing in someone else's playground," says Pahwa. "We have to abide by their rules," he said.  
Indian Twitter post-Musk 
Throughout the pandemic, Twitter was instrumental in connecting the authorities to those in need of urgent healthcare. It can still perform this function at a time of crisis, but it doesn't add much to the Indian media landscape on a daily basis. 
Many journalists are waiting to see what transpires in the coming weeks, says Sharma. For journalists like Rana Ayyub, Twitter has been a platform where she can broadcast messages to 1.5 million followers but also a place where she receives incredible levels of hate. 
Unless hateful speech is reigned in, it might be tough to convince influencers to stay on. If Musk manages to provide incentives for the influential to stay on Twitter, India might prove to be a good market for him to expand into.  
When Musk made noises about taking steps to monetise the platform, Singh was thrilled. "I look forward to that," he says. "As of now, it is no more than a headache for people like me."
Raksha Kumar is a freelance journalist, with a specific focus on human rights. Since 2011, she has reported from 12 countries across the world for outlets such as 'The New York Times', BBC, the 'Guardian', 'TIME', 'South China Morning Post' and 'The Hindu'. Samples of her work can be found here.