Google and the University of Oxford agree extension in support for Digital News Project to August 2020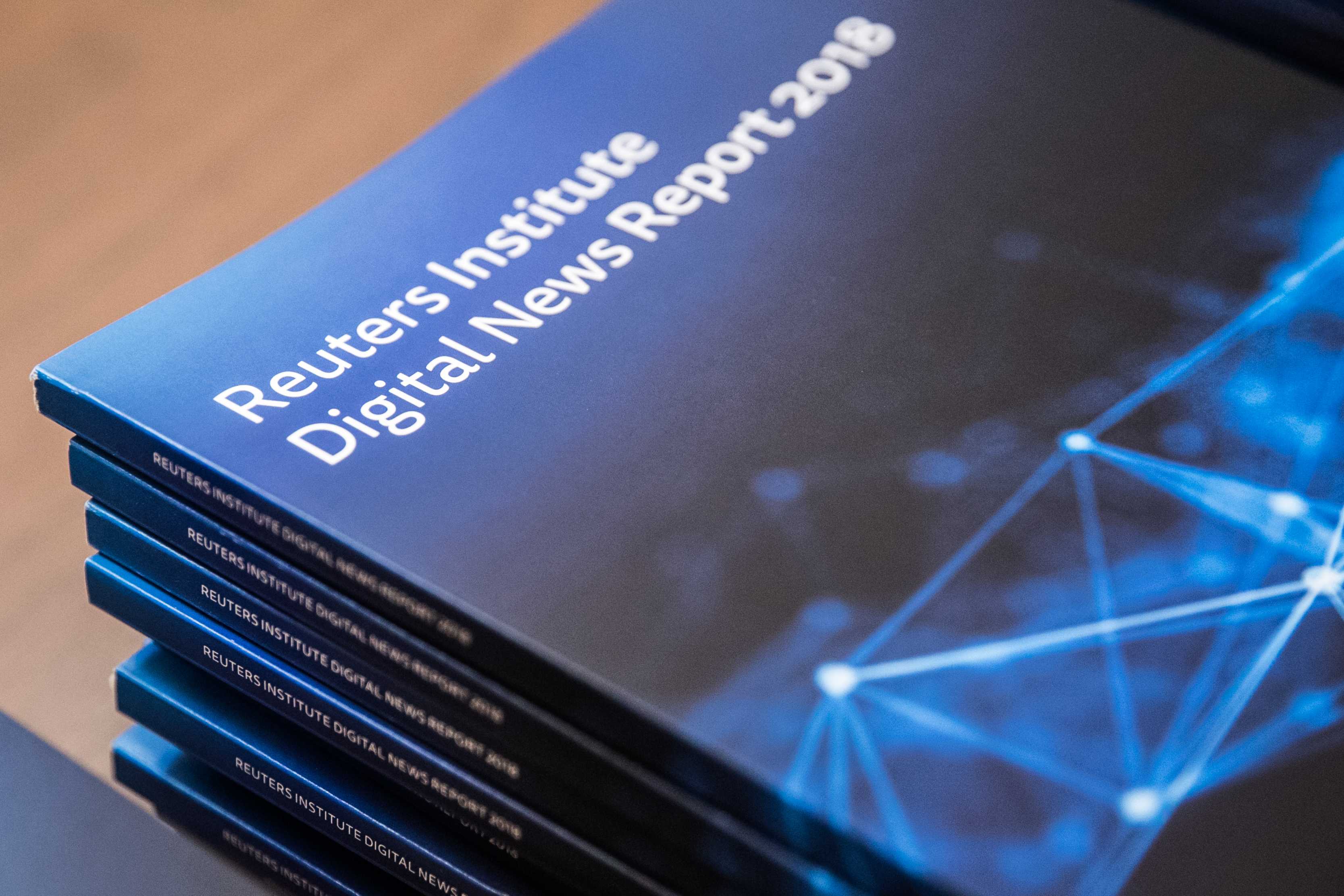 Google and the University of Oxford have agreed on an extension to the current grant for the Reuters Institute Digital News Report and the related Digital News Project, to sustain it for a further two years in 2019-2020. This builds on the existing agreement with Google to support the project for the period from 2016 to 2018 that was announced in 2015.
This extension in funding will allow the Reuters Institute for the Study of Journalism to sustain the Reuters Institute Digital News Report at the same level as in 2018 where, thanks to Google's support together with that of 13 other sponsors, we covered 37 markets (25 in Europe, 6 in Asia, 4 in Latin America, plus Canada and the USA.) compared to the 12 markets covered in our main report in 2015. The extension will also support continued work on organisational transformations in the news industry, qualitative research on how people use news and media, and analysis of the role of social media in public affairs.
The Reuters Institute Digital News Report is a unique independent academic study which has been supported by a wide range of partners since its creation in 2012. It is now the world's largest international comparative survey of the major trends in digital news consumption and is drawn on by industry, analysts, and researchers across the world.
The other 13 sponsors of the 2018 report are; the BBC, Ofcom, the Broadcasting Authority of Ireland, the Dutch Media Authority (CVdM), the Media Industry Research Foundation of Finland, Edelman, the Fritt Ord Foundation in Norway, the Korea Press Foundation, the Hans Bredow Institute, the University of Navarra, the University of Canberra, the Centre d'études sur les médias, Université Laval, and Roskilde University in Denmark. Many of our partners produce their own national reports based on the research conducted for the international report.
The financial value of Google's Agreement with Oxford University for the full 5 year period, from August 2015 to August 2020, is £8.47m.
Notes: The Thomson Reuters Foundation is the core funder of the Reuters Institute, based in the Department of Politics and International Relations at the University of Oxford. The Institute was launched in November 2006 and developed from the Reuters Fellowship Programme, established at Oxford 35 years ago. The Institute, an international research centre in the comparative study of journalism, aims to be global in its perspective and provides a leading forum for scholars from a wide range of disciplines to engage with journalists from around the world.
Image: Jeenah Moon