Call me illegal: The semantic struggle over seeking asylum in Australia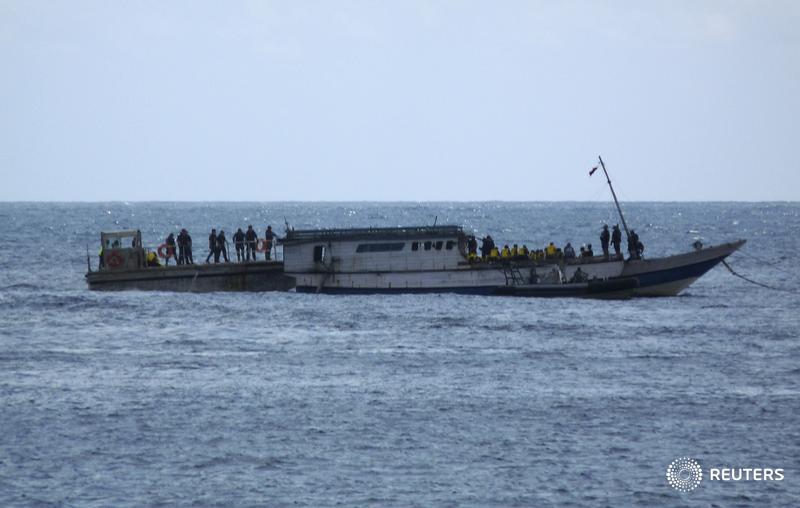 Reuters Institute Fellow's Paper
Ben Doherty, a journalist with the Guardian in Australia and a Thomson Reuters fellow in Trinity term 2015, has written a comprehensive – and very readable – review of the way governments and the media in Australia have changed the narrative and language around people arriving by boat in his country.Here's part of the abstract from his paper Call me illegal: The semantic struggle over seeking asylum in Australia: Since the arrival of the first post-colonial 'boatpeople' on Australian shores in 1976, the language used by governments and media to discuss those who arrive 'irregularly' by sea has changed dramatically.
From earlier descriptors as "refugees" and "boatpeople", asylum seekers who arrive now in Australian waters are officially referred to in government statements as "illegals", ministers have publicly alleged they "could be murderers [or] terrorists" and report "whole villages" are coming to Australia in uncontrollable "floods". Prime Ministers are reported in the media condemning asylum seekers as opportunists who "jump the queue", and "throw their children overboard", while discussion of Australia's policies regarding asylum seekers is now framed as a matter of "border protection" from "threats to national security". While these discursive changes have attracted public, media, and academic attention, this paper seeks to ask where has this semantic change come from? What forces have driven it, and why? What impact has this changed rhetoric had on public opinion and understanding of asylum seekers? And what responsibility rests with those who report these words and these phrases about these people? The paper also questions to what extent these changes in rhetoric have been deliberately constructed for political aims. It asks how changes in language have been adopted, or challenged, by Australia's media, and if and how those semantic shifts have impacted upon the Australian public's perception and understanding of asylum seekers and refugees.
Finally, the paper compares the Australian experience with international situations, understanding the global context of what is, by definition, a trans-national issue. It concludes with some notes of observation for Australian journalism.    
As with all Fellows' research papers, any opinions expressed are those of the author and not of the Institute.
Image: REUTERS/Renee Schipp