How innovation and storytelling are helping in the fight against disinformation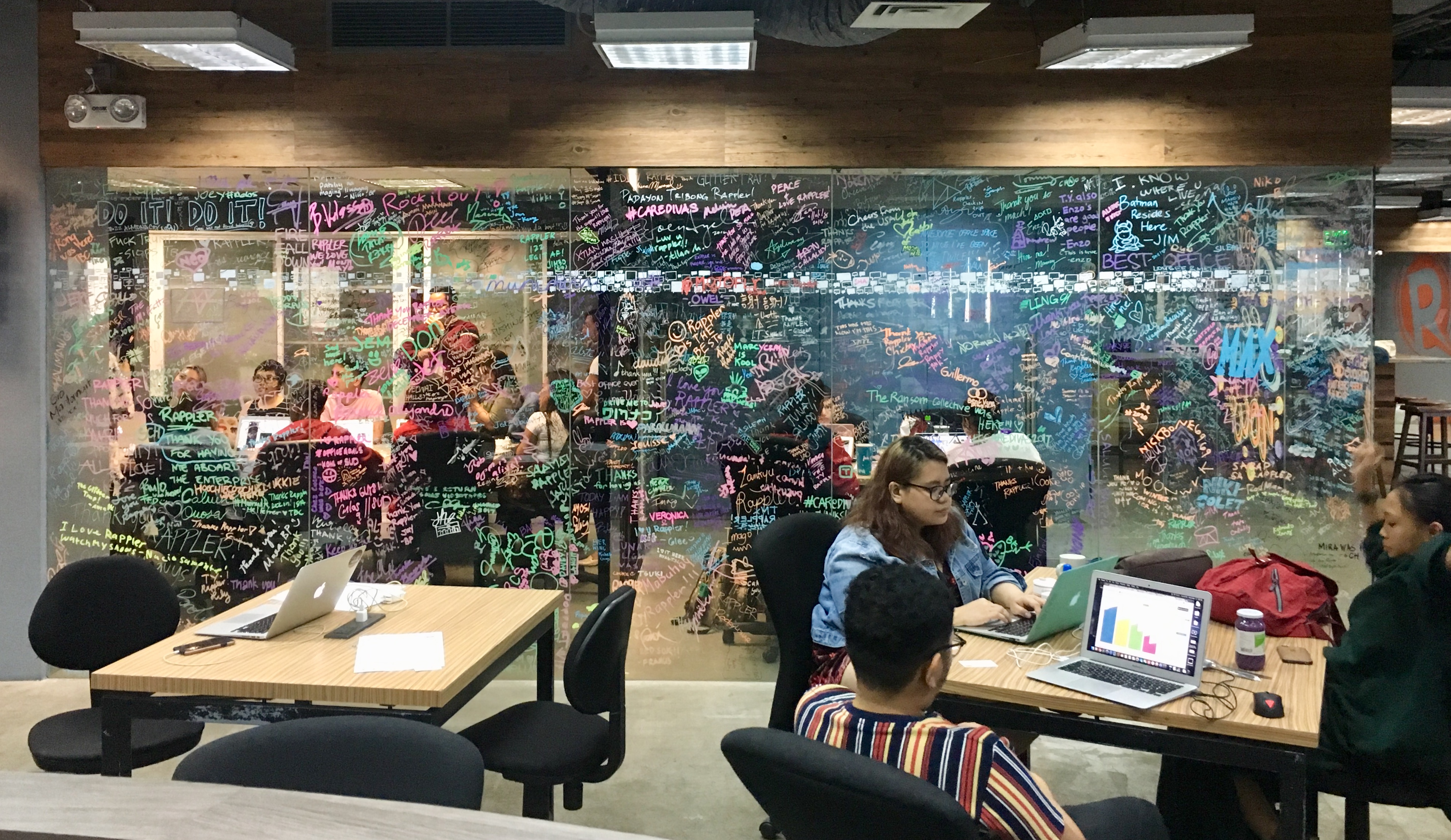 Digital news outlets in the Global South are innovating out of necessity as they pursue their journalistic mission and values, while acquiring new skills and finding competitive advantages. Their efforts are leading to meaningful connections with their audiences and, in some cases, new revenue streams. Each outlet is on a war footing to address widespread disinformation that will surround each country's imminent election.
These are findings from the latest report from the Reuters Institute's Journalism Innovation Project, "Lessons in Innovation: How International News Organisations Combat Disinformation through Mission-Driven Journalism". Lead author Julie Posetti, Senior Research Fellow at the Reuters Institute, spent a month 'embedded' in the newsrooms of Rappler, the Daily Maverick and The Quint, three digital-born, mobile-first news organisations in the Philippines, South Africa and India, respectively. The report is based on Posetti's observations as a participant, along with over 40 long-form interviews with editors, journalists and digital leaders.
"This has been the most intense and intensely inspiring research of my career as a journalist or an academic. Being on the frontline with these news organisations reveals much about the ingenuity of necessity that Western newsrooms and journalists can learn from," Posetti said. "These newsrooms are under fire from all sides but they continue to produce high-impact and highly innovative public interest journalism as they actively defend media freedom and the public's right to quality, reliable information."
The report identifies nine Journalism Innovation lessons learnt from these outlets, potentially applicable to any news organisations seeking to build frameworks to support sustainable innovation:
A clear mission helps focus innovation.
Mission-driven journalism may divide audiences, but is not the same as partisanship.
Ability to 'pivot' in response to a crisis is an innovation marker.
Audiences can be part of journalism innovation.
Reporting can fuel organisational innovation.
Innovation requires investment in new skills, tools, techniques, and training (no matter how limited resources are).
Innovation can be based on core values but also require constant re-examination of whether a more fundamental shift is necessary.
Innovations need to be shared across the whole news organisation to avoid siloing.
With a clear mission, it is possible to do important, innovative journalism for a large audience even with limited resources.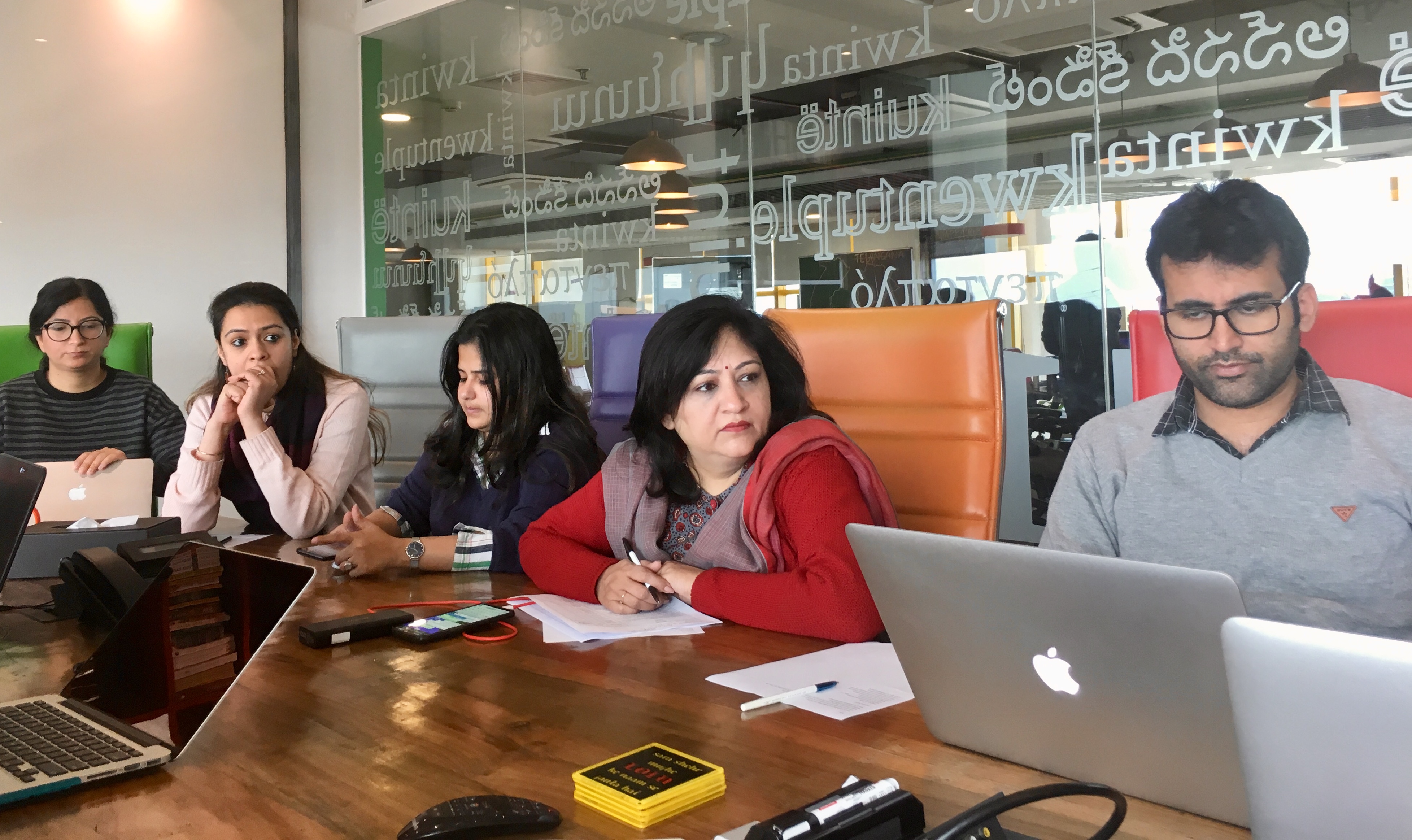 Rappler (The Philippines)

founded 2011 by Maria Ressa

Known for revealing orchestrated digital disinformation campaigns, investigative reports into the government's drug war, and press freedom activism

Following intense, often state-orchestrated, targeting on social media for questioning the Duterte government, Rappler began mapping and storing data on disinformation networks in the Philippines. A partnership with Facebook evolved, which has led to the removal of hundreds of pages, groups and accounts. To document the crises that the country and outlet itself faces, Rappler has introduced storytelling methods such as new forms of political fact-checking, and data journalism on disinformation networks that involves eye-catching graphics and explanatory narrative methods to allow audiences to connect the dots and understand the context and impact of the research.

"We've embraced our identity as fact-checkers. So, for us, this is who we are. Fine, we may be alienating people, but then we think that if we take a stand people will admire that and might side with us. Because, for us, if you don't have a side then you don't stand for anything. And that's worse than being the victim of his barrage of supporters. We're embracing our role as journalists."

Pia Ranada, Political Reporter, Rappler
The Daily Maverick (South Africa)

Founded 2009 by Branko Brkic and Styli Charalambous

Known for exposing Bell Pottinger disinformation scandal, political analysis and commentary, and investigative journalism into corruption

The discrediting, and sexualised, online targeting of Daily Maverick journalists in the wake of the Bell Pottinger scandal has led some of these same journalists to develop a reporting specialisation on disinformation-linked online harassment, and a strategy of journalism activism seeking redress through the courts. The widespread use of WhatsApp to spread disinformation through journalists' networks has bred collaborative approaches to fact checking and verification not only in the newsroom but with the involvement of their readers also. This approach has spilled over into how its eight new journalists are trained, especially pertinent on the eve of the election.

"I've turned these experiences into investigations into what trolling armies look like in South Africa, into mapping them, into analysing them with the data scientists. It's a new enemy force, it's a form of violence, it's a trend. When you have the time and the support and the money to go study it, it takes away its harm."

-Ferial Haffajee, Editor-at-Large, Daily Maverick
The Quint (India)

founded 2015 Raghav Bahl and Ritu Kapur

Known for fact-checking/anti-disinformation initiative WebQoof and advocacy journalism on gender issues

Disinformation campaigns targeting journalists critical of Hindu nationalism, Prime Minister Modi, or the ruling BJP have strengthened the outlet's drive to provide audiences with accurate, reliable information. One result is the creation of WebQoof, a community-fuelled space of more than 700 members which exposes disinformation on a wide range of issues. This process generates engaging stories itself often picked up by the mainstream press, and builds respect and audience trust. To avoid fact-checking fatigue, stories debunking disinformation are often told through the use of 'cheeky', millennial-friendly language, videos and memes, while staying true to foundational practices.

As a young, start-up with less strict job roles, The Quint has been able to deploy staff flexibly and innovatively on the WebQoof beat to prevent siloing and to upskill as many journalists and researchers as possible.

"Unfortunately, we are in a post-truth world. A substantial number of people are not comfortable enough to know what the facts are. They just want the narrative to be based on what they already believe in. That's been a very tough issue to counter. Do you take them head on? Do you tell them, 'No, you're wrong.'? Or do you try and involve them in a dialogue, and try and make it more participative, and try to explain how damaging that can be to the social fabric, to the welfare of society in general?"

-Jaskirat Singh Bawa, Senior News Editor, The Quint
Photos of Daily Maverick, Rappler and The Quint by Leila Dougan and Julie Posetti.