Four takeaways from the first semester of the Oxford Climate Journalism Network
Katherine Dunn and Diego Arguedas Ortiz share what they've learnt from 100 journalists from around the world on covering climate change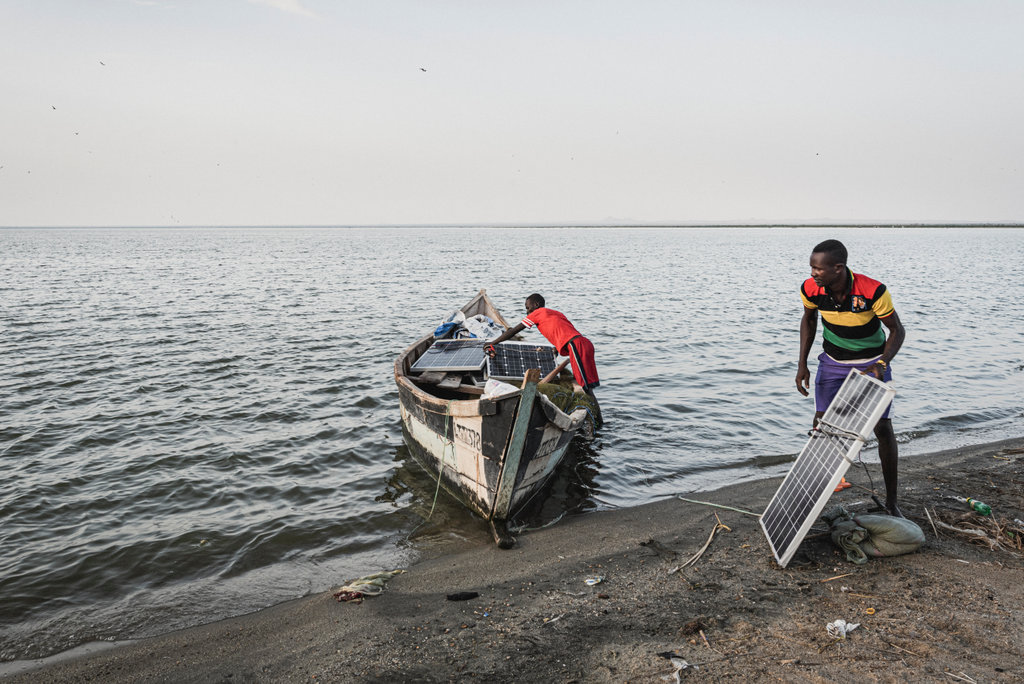 In January, the Reuters Institute for the Study of Journalism embarked on a new and untried experiment: the Oxford Climate Journalism Network. Between January and June, we held fortnightly online seminars with 100 journalists from around the world and hosted dozens of informal online calls. Our mission was to collectively attempt to make climate journalism better—more interesting, more effective, and more relevant to audiences. 
Over the course of six months, our journalists met with leading climate scientists and experts to learn how the crisis is reshaping our understanding of global health, justice, and finance. But perhaps more importantly, they also debated and brainstormed how to meet the challenge of covering these stories well, and what the climate-conscious newsroom of the future might look like. 
We know the stakes are high. All of these discussions took place against the backdrop of soaring temperatures in South Asia, record floods, cyclones, and prolonged drought. We were two months into our meetings when Russia invaded Ukraine, and countless journalists were redirected to cover a war that has pushed up energy and food prices – providing a vivid preview of the risks to lives and livelihoods posed by inaction on climate change. At the time of this writing, a deadly heatwave is making its way through Europe.  
The challenges our journalists reported facing were the same across borders: growing news avoidance and lack of trust are undermining engagement with journalism, and climate coverage is further undermined by political polarisation and low interest from some audience segments, as the latest Digital News Report confirmed.
And yet people with similar challenges also have common ground in their search for solutions. Here are four key takeaways from the first few months of the network. 
1. Reporters covering climate change share similar frustrations, wherever they are based 
Our group of 100 reporters was truly a global sample that included many roles within newsrooms. We had managing editors from the Pacific, sports writers from Kenya and Denmark, financial reporters from Chile and Singapore, photojournalists from El Salvador and Zimbabwe and visual reporters from London. Not all were climate specialists, but they were all either following the beat or keen to.  
And they all had similar struggles. We heard how reporters who care about covering climate change often feel unsupported and are sometimes accused of "activism". Meanwhile, their editors are frequently frustrated by pressure from top management to deliver on metrics, or feel that demands for climate coverage from audiences – particularly younger audiences – are followed by a lack of interest in those same stories once they are produced. Across the newsroom, journalists feel audience fatigue, and wonder how to keep people engaged in their stories.  
Crucially, climate reporters also have their own problems in dealing personally with the climate crisis. In our last session, Dr. Anthony Feinstein introduced the group to the idea of "moral injury", the sense of moral hurt that people might experience from perpetrating, witnessing or failing to prevent acts that transgress their moral compass. As climate journalists keep reporting on broken pledges and indifferent politicians, many could experience paralysing guilt, said Feinstein. "People tend to underestimate the workload and stress [journalists] go through. There's a sense of mission mixed with frustration that is little-known to the public, which also has its own stresses," said one of our members during this session. We couldn't agree more.  
2. Journalists in much of the world need better access to scientific data and experts   
The first cohort was a reminder that there are huge gaps in global climate data, and often in the parts of the world most affected by climate change: central Asia and the Himalayas, for example, and most of Africa. Journalists are struggling, often for months, to get basic climate data from their governments. Sometimes the data is politically skewed or unreliable, and sometimes it simply doesn't exist – a product of the gaps in research funding between the Global North and South.  
International and satellite data can help fill some of the holes, but often that data isn't local or up-to-date enough. For the same reasons, there is a huge gap in access to scientific sources and experts in the Global South, and experts from the Global South are often left out of global conversations about climate change. 
International organisations can help journalists by recognising and using their global reach to get data to journalists who need it, and by recognising the huge risks of these data gaps. Journalists in the Global North can help their colleagues by quoting and recognising local experts, scientists and experienced journalists when they cover climate change in the Global South. Meanwhile, journalists in many communities have found ways to reshape who is an expert: relying on local knowledge from community members, for example, not just as human sources but as sources of citizen data on how the seasons have changed, for example, and on the length and severity of droughts.  
While the last two points sound discouraging, the fact that these issues are so common is in itself an opportunity: the more people share a common issue, the easier it is to work collectively on it.  
3. Positive communities are transformative for journalists covering climate 
Covering the climate crisis is a tough job. In our cohort, journalists who have been on the beat for years often felt deeply discouraged by how little has changed; journalists who were just starting often felt overwhelmed by how much they had to learn. Even with supportive newsrooms – as many of our members had – the way ahead is unclear.  
Our climate network provided a good antidote for this crisis of the "individualised climate reporter". Our members reported it was reassuring just to be talking openly with other journalists who were struggling with the same challenges. In our very first session, one member said that it was reassuring to be in a group devoted to talking about this question. Throughout the six months, this was a sentiment that was repeated again and again.  
Climate reporters desperately need peers, and initiatives such as our climate network provide those communities. Luckily, we are not alone. There is a growing number of projects with similar aims, both at the global and international stage, and increasingly in national chapters. 
The need for positive climate journalism communities is felt by more than just climate specialists. Our network was not composed uniquely of reporters covering climate, but also from other beats across politics, business, tech and culture. People from all beats benefited from the sense of community that the group created.  
4. Great climate journalism requires leadership – and collaboration 
Transformational change might feel more achievable for reporters who feel backed by positive climate journalism communities, be it the OCJN or other projects across the world.  
To effectively cover climate, we believe the current media landscape needs to adjust, whether that means newsroom restructuring, fresh budgets, or training in climate literacy. And while the rest of the industry is playing catch-up, climate reporters are naturally suited to lead – including by helping to direct strategy on how and when a newsroom should tackle climate change coverage. 
We've seen three major avenues of professional growth emerging from the OCJN experience: fresh climate angles, new projects developed within the newsroom, and increased knowledge sharing with colleagues.  
Reporters are using skills and ideas gained in the course to produce or commission new kinds of stories, or taking an angle from a colleague in another country back to their newsroom to report locally. At the same time, members are pushing for new and dedicated spaces to report on climate change, from Sunday columns to fresh audio shows. Perhaps more crucially, our members are sharing ideas and knowledge gained in the past six months with other peers in their newsrooms.  
There are people who care deeply about getting climate coverage right and telling these important stories in every newsroom – they just might not be where you expect to find them. Colleagues on the science desk, but also on the business desk, photo desk, in local reporting, copy-editing, fact checking and sports reporting may be rethinking how their beats are impacted by climate, and can be important collaborators for unconventional climate stories or projects. 
For small news organisations, the coalition of interested journalists may be found at other news organisations – even competing ones. Collaborative international journalism projects are already being used to cover finance, conflict, and the environment, and are mapping out new ways to cover complex, resource-heavy stories. 
Looking ahead  
As we welcome a second cohort of 100 journalists, we are taking the lessons above into our early discussions. We are also taking a sense of renewed hope, because we had many proud moments as a network over the last six months. Members changed jobs and got promotions, and won awards and fellowships. There were many important firsts: members who wrote their first climate stories, who launched climate-themed TV programs, and started whole climate sections. Members gave workshops and training within their own newsrooms or wider news associations, had conversations with their editors and bosses about climate coverage, shifted newsroom policy on certain climate topics, collaborated on story ideas, and helped out on reporting trips to each other's countries. The members showed how much can be achieved when you have a whole community to back you up.  
By the end of this year, 200 journalists will have been inducted into the Oxford Climate Journalism Network with members collectively representing 81 countries around the world.  
In the grand scale of what the world needs, this falls incredibly short. But we will continue to put our efforts behind the cumulative effect of our cohorts and other climate initiatives elsewhere in the world, as well as other projects from our climate network like our leadership courses and climate journalism research. No single project will solve the climate crisis, but we're hopeful that a wave of global efforts will eventually move the needle on the effectiveness of climate journalism. 
The Oxford Climate Journalism Network will open applications for its January 2023 intake in September. To find out, subscribe to our newsletter in the form below.