Empowerment Journalism: A model for reporting on women in climate-smart agriculture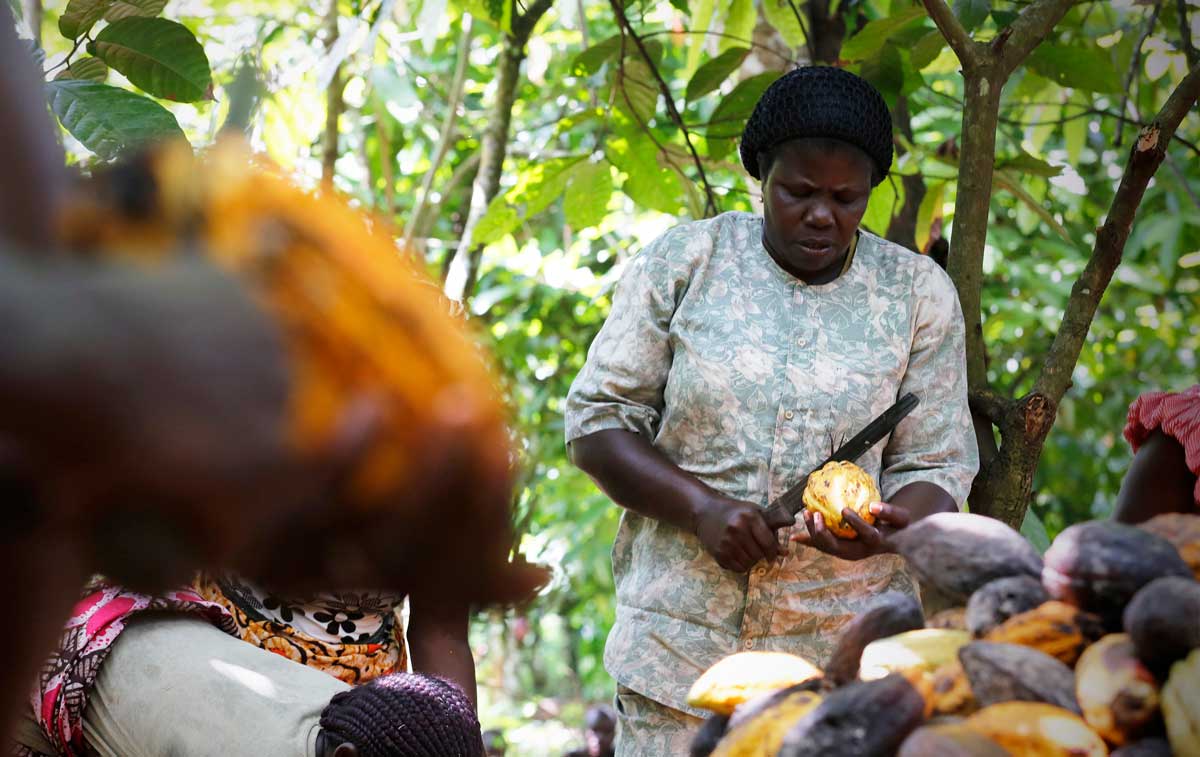 After Shobha Tayade's farmer husband committed suicide following crop failure, she put in every possible effort to overcome the odds.
Her in-laws refused to give her a piece of land to cultivate, and her relatives shunned her and blamed her for her husband's death. The family and villagers repeatedly told her that a widow's life is worthless. She was left all alone in her battle to save her children from starvation. She continued to work hard, but faced oppression at every step. She was pushed to the brink and contemplated ending her life as the feeling of worthlessness took root.
When Tayade reflects on this journey in our interview, she says that fighting that feeling of worthlessness was the biggest battle of her life. It took her more courage and effort to fight internal oppression and start building her assertive self than it did to farm.
The ABCs of Oppression: unveiling the layers of struggle

 
Millions of women farmers who are innovating climate-smart agriculture experience multi-layer oppression when they challenge traditional agriculture practices and paradigms.
Over 37% of the rural agricultural workforce in the world comprises women. In low-income countries, this ratio rises to 48%. According to the Food and Agriculture Organization, about half of the world's small-scale livestock managers and fishery workers are women.
Yet women in agriculture find very little space in news media coverage: the GMMP 2020 review found only 2% of the stories on development issues and sustainability have women as a central focus. In stories about rural economy, agriculture, farming practices, agricultural policy, and land rights, women are centred in only 3% of stories. Only 1% of stories on sustainable development goals and 0% of stories on climate change raise gender issues, it said.
In the process of socialisation, the image of farmers is portrayed as men with women as helpers – this is reinforced by mainstream media. Prejudice, privilege, power, and authority combine to manifest oppression through exploitation, violence, marginalisation, deprivation, and subjugation. And media stereotyping makes women farmers' struggle against oppression more challenging.
A new way to cover development stories
When writing stories about these women farmers, we need to look beyond success stories to cover stories of constructive struggle. The process of empowerment should be the central theme of stories covering women farmers in climate-smart agriculture.
My Journalist Fellowship project defines a concept of empowerment based on the experiences of women farmers in 13 countries and proposes an Empowerment Journalism model to highlight their constructive struggle against the oppressive structures within which they must operate while practising climate-smart agriculture.
This model emphasises the process of constructive struggle against oppression, aiming to give agency to women farmers and shed light on their empowerment journey. By shifting the focus from success stories to the challenges and efforts to achieve change, Empowerment Journalism aims to provide a more comprehensive understanding of women farmers' experiences. It provides the framework to report the psychological, economic, social, cultural, and political empowerment process.
Eight pillars of Empowerment Journalism
The model of Empowerment Journalism incorporates eight conceptual pillars, including analysing power dynamics, control over lives and resources, sustainable development, and giving meaning to lives. By embracing this model, newsrooms can train reporters to cover the empowerment process of women in climate-smart agriculture, while international organisations and women farmers' associations can empower women farmers to share their own stories.
It presents two story maps for how these articles might be approached:
The Empowerment Journalism model also connects with climate action, addresses news avoidance, empowers the audience, shapes the climate change narrative, and facilitates the achievement of the Sustainable Development Goals (SDGs). It emphasises the vital role of women farmers in climate action, resilience-building, and achieving sustainable development.
Conclusion
Empowerment Journalism has the power to reshape narratives, elevate marginalised voices, and inspire change.
Through the stories of women farmers, we witness the transformative journey from oppression to empowerment. By embracing the voices of these resilient women, we can collectively dismantle oppressive structures and foster a more inclusive and equitable society.
Together, let's champion their cause and work towards a brighter and more equitable future.
Download the full PDF below to immerse yourself in the empowering narratives of women farmers, and gain a profound understanding of their struggles, victories, and contributions to sustainable development.