New York launch of 2018 Reuters Institute Digital News Report
5:00pm, Thursday 14 June 2018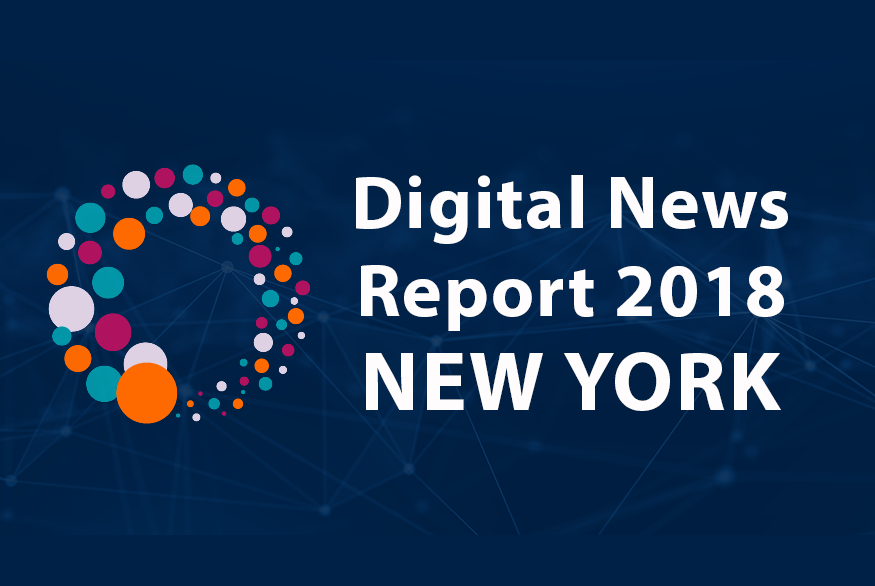 The TOW Center for Digital Journalism, Columbia Journalism School, New York, 11.40 - 14.00 EDT
Register your attendance via the link below
The Digital News Report is the biggest study of its kind about digital media consumption, offering up-to-date insights on how people find news and use media. The report covers issues including the business of journalism, disinformation, and the role of social media. This year it draws on 74,000 respondents in 37 countries.
Programme:

11.40am - 12.00pm - Registration and light lunch
12.00pm - 12.30pm - Introduction and presentation of key findings from the 2018 Digital News Report by Rasmus Kleis Nielsen, Director of Research at the Reuters Institute for the Study of Journalism and Professor of Political Communications, University of Oxford.
12.30pm - 13.30pm - Panel discussion with:
Erica Anderson (Google)
Campbell Brown (Facebook)
Lydia Polgreen (HuffPost)
Mark Thompson (New York Times)
Moderator: Emily Bell (Tow Center)
13.30pm - 13.50pm - Audience Q&A
13:50pm - 14:00pm - Concluding remarks

@risj_oxford
#DNR18
For more information, and to register your attendance, visit our Eventbrite page.