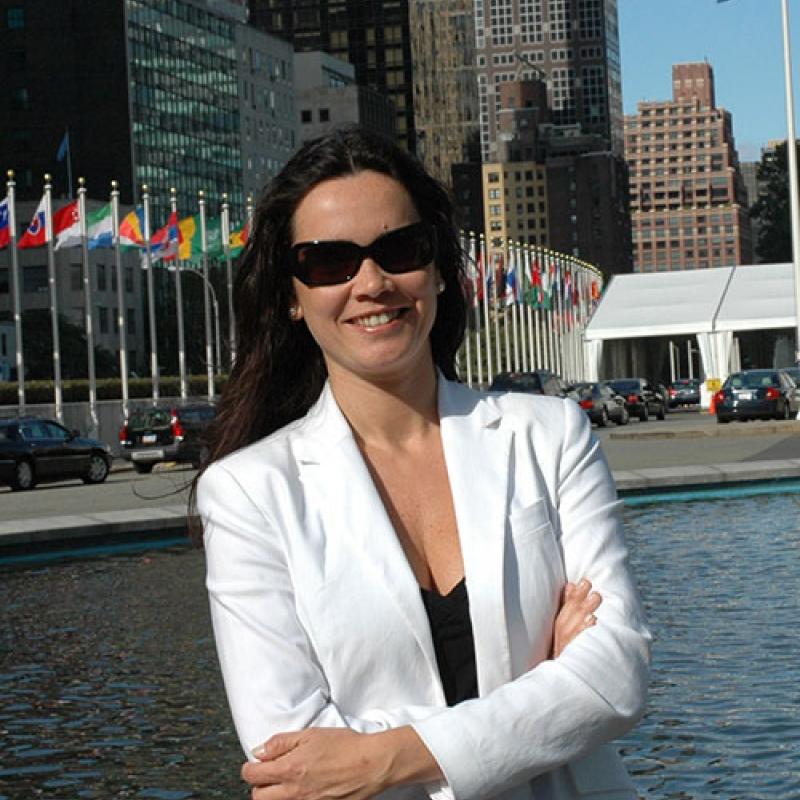 Reporter at Large, O Estado de S.Paulo
Adriana Carranca is the editor at large for O Estado de S.Paulo, leading daily national newspaper in Brazil. She has reported from Afghanistan, Pakistan, Iran, Egypt, the Palestinian territories, Israel, Haiti, Mexico and many other regions.
Her first book, O Irã Sob o Chador (Iran Under the Chador), published in 2010 (in Portuguese), is an account of the young generations in Iran and the changes in Iranian society since the Islamic Revolution in 1979. The book was shortlisted for the Jabuti Prize, the most renowned literary prize in Brazil. Her second book, O Afeganistão depois do Talibã (Afghanistan after the Taliban), was out in October. Both books are now in second edition.
Adriana Carranca is a co-founder and former elected director of the Brazilian Association of Investigative Journalism (Abraji), a non-profit organization winner of the well renowned Brazilian Esso Prize for the Best Contribution to the Press in 2003.
Graduated in Journalism, she has a MSc in Social Policy and Development at the London School of Economics (LSE), receiving a distinction for her research on policies to tackle poverty and inequality in Brazil. Her studies were made possible with the support of a Chevening scholarship. In 2006, she was selected for the Dag Hammarskjold Journalism Fellowship, granted by the UN Correspondents Association. Ms. Carranca is currently on a sabbatical at the University of Oxford, as a research fellow of the Reuters Institute for the Study of Journalism.
Adriana has also done work in the fields of photography and documentary, with a special eye on human rights and women's issues. Her first documentary, to be release this year, is a portrait of teenage girls convicted for violent crimes in São Paulo whose lives she followed for 7 years. Her photos of Afghanistan were made into an exhibition that traveled Brazil. Last year, she had one of her photos selected by the United Nations Development Program to be part of a global campaign called Humanizing Development.