To cover climate change, journalists need to find creative ways to fund long-term reporting
Grants and fellowships offer chances to make the case for climate reporting in cash-strapped newsrooms, says Hellen Shikanda, a climate reporter at The Nation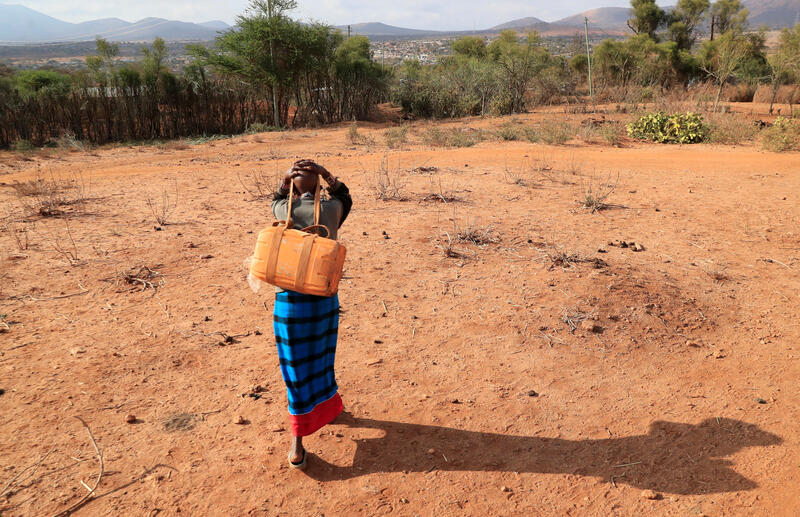 As I write this, Kenya is in the midst of an extended dry spell linked to climate change that has lasted since at least since 2020. 
The drought has had distressing knock-on impacts, including unprecedented losses and damage to crops and food supplies, negative health outcomes for communities. Violent conflict has broken out in some communities over the battle for scarce resources. Some young people have missed out on their basic right to education because these conflicts are paralysing their school activities. 
And yet, the drought is now so long running that the story of climate change behind these disasters struggles to make it to the front page of Kenyan newspapers.
Climate change reporting in Kenya is largely an event-based beat. Stories around climate are thrust into the limelight, often in the immediate aftermath of a brief, extreme weather event. But while the damning impacts of the climate crisis are experienced every day, reporting on the topic often appears to be at the bottom of the hierarchy of important stories to tell.  
Many newsrooms in Kenya, and around the world, feel they are simply reflecting hard economic realities when it comes to sidelining climate stories. The perception—true or not—is that these stories are ignored because the return on investment for newsrooms is almost trifling. They think these stories don't make business sense. 

With the changing business models in our newsrooms, some of our local media houses are significantly under-funded. The latest digital analytics trend tracking "clicks" also plays a part in creating news strategies that dance solely to the tune of what we think our audiences will read. 

Meanwhile, it is assumed that most people affected by climate change are from the far-flung arid and semi-arid regions in Kenya; populations who are seen as rarely consuming news. According to this perception, people in cities like Nairobi may not immediately link risks to the country's food production outside the city to climate change. And yet, journalists can and should make these connections in their reporting. 
Getting around these barriers often requires journalists in newsrooms in the Global South to find their own opportunities and promote their own work. In my stint as a climate change reporter at the Nation Media Group, I have observed that reporting on this beat can be lonely if there's no one to hold your hand. 
And yet, experienced climate reporters realise this is part of the job: they must elbow their way to success by choosing to walk on a path less travelled—and by finding creative ways to fund or encourage long-term climate reporting in cash-strapped newsrooms.  
I have learned that grants and fellowships are great ways of getting the time, resources and even leeway to handle this crucial reporting. It is unlikely your editor will deny you an opportunity to go to the field when you tell them that you have resources to cover the story without denting your organisation's coffers. Do not be selfish when applying for grants—sometimes, you may as well get enough money to empower your colleagues, and, together, you will produce impactful stories on climate change. 
In my experience, the more you go out of your way to get stories and grants, the likelier your editor will be to appreciate such stories. Last year, for example, most of my colleagues got the opportunity to go to COP27, the UN climate conference. We had no climate desk before then, but because we took the initiative, our organisation subsequently launched a climate desk with a dedicated editor. 
In a recent interview that I did on people who had been displaced by floods, one of my sources asked me whether there were preferences on the response to the impacts of climate change in the country. He felt that people in drought-stricken areas have the government's ear more than those affected by perennial floods—and that those impacted by floods didn't get the same news coverage.  

Ironically, people in the drought-stricken regions feel the same way. Both groups feel that their stories struggle to break through into the news cycle and get real attention. It's our job as journalists to find a way to cover these stories in a long-term way, despite the obstacles.