Alessandra Galloni on how to restore trust in news: "Focus ruthlessly on the facts"
"There's no glory in being fast and wrong," the new Reuters Editor-in-Chief said at one of our seminars in February 2018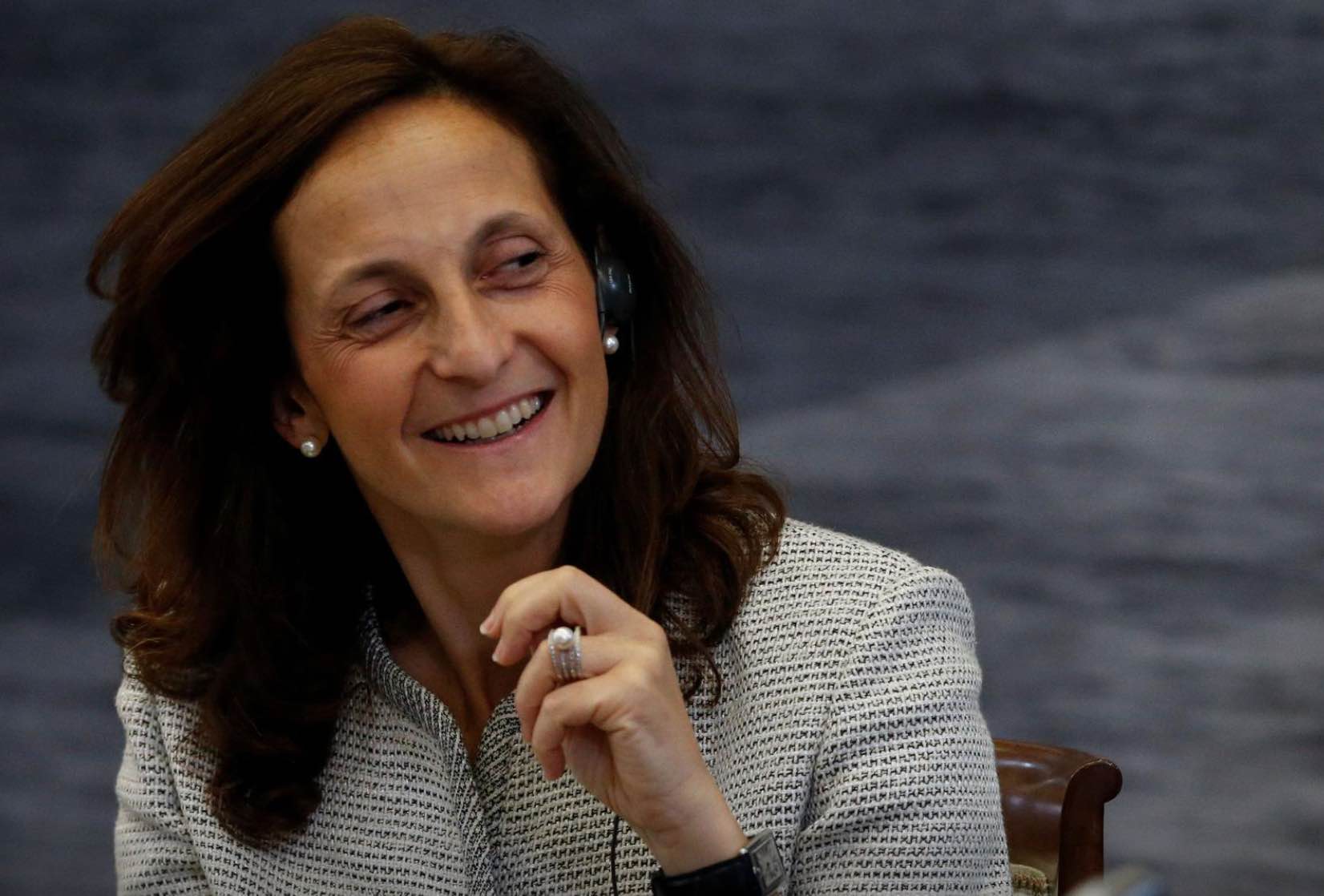 In February 2018 our Deputy Director Meera Selva chaired an event with Italian journalist Alessandra Galloni, then Global News Editor at Reuters, as part of our global journalism seminar series. As Galloni takes over as Reuters' new editor-in-chief, we reproduce a lightly edited version of her talk, which you can find in this link.
Separating fact from rumour and fiction has never been so important. In many countries around the world, the free and fair press is under threat. Over the past decade, media organisations have faced financial pressures that have forced many to cut their resources and make changes that essentially shortchange readers and viewers. 
Our model at Reuters is a dual media business. We are a B2B organisation. We sell to financial clients and to media clients, including TV networks or digital customers or newspapers which don't have the resources to send their own journalists around. We also reach consumers through our website and our mobile app. 
Although those are different audiences, what they actually seek is not that different. Everyday I run our global news meeting and we start it by looking at what our financial clients and our dotcom audiences are reading, and generally there's not much difference between what both are interested in. 
---
Listen to Alessandra's talk
Listen on your favourite platform: Spotify | Apple | Google
---
The challenges we face
Journalism today is facing two overlapping challenges: one is technological and the other one is political. 
The technological change is pushing the boundaries about how we disclose and propagate news. Social media has shortened the time spans of information. Facebook, Google and Twitter allow us to publish stories and promote them globally, reaching increasing audiences at lightning speed. 
According to a survey by the Reuters Institute, more than 54% said they prefer content that's selected by an algorithm. This is especially true for the younger generation. This propagation of news also gives institutions new platforms to disintermediate us and go directly to their audiences. This threatens the business model of traditional media. 
The second big challenge, which to me is an even more important one, is the increasing polarisation of news. In the UK and the US, for example, there's been a rise in openly partisan advocate news organisations that has been fueled by the polarisation of society. Like-minded people [increasingly] cluster together to read news they want to read. 
Partly in response, some of the mainstream media organisations have also shifted their compass and are taking a more clearly-defined partisan agenda. In this world, mainstream organisations that aim for impartiality often come under attack. They're often treated with contempt for being unsexy, unfashionable or not hard-hitting enough. 
Amid these challenges, overall trust in news is dangerously low. A poll by Gallup in the US showed that trust in the media has fallen to the lowest levels since 1972. So the overarching question for our profession is how we restore trust among viewers and society. 
The Reuters way
At Reuters we believe that the best way to restore trust and credibility is to go back to the future. At a time the media business is facing a barrage of challenges and the advantages of being first are eroding because of social media that allows everybody to go into the story, media organisations need to focus on the old-fashioned fact-based reporting that is at the very heart of our journalistic profession: impartiality, facts, verification, transparency about what we know and what we don't know yet. 
Good journalism helps people make better decisions, and to make informed decisions people need facts, synthesis, insights, not opinion. 
This is not just a journalistic imperative. It's a commercial opportunity. Social media are starting to learn the limitations of advertising-based models. At the same time, there's some evidence that amid this decade of mistrust people are yearning for sources of news they can trust, and are willing to pay for it. 
At Reuters we follow a few simple rules that are in large part governed by the trust principles. The trust principles are a set of rules that we have since 1941 and that essential govern our newsgathering. According to those principles, we must supply news that is independent, free of bias and reliable. 
We believe that there's not good news and bad news. There's fair and unbiased news. So our journalists deliberately refrain from expressing personal takes or political views when they report or when they edit. How do we do that? We have these rules:
We focus ruthlessly on the facts.

We verify our facts, even when they come from the horse's mouth. 

We present all sides. 

We don't practise what I call gotcha journalism or ambush journalism. We believe that seeking fair comment is at the heart of our credibility.

We take ourselves out of the equation because it's not about us. 

When we make mistakes, and we do, we correct them fast and fully. 

We resist attempts by governments or anyone to influence us.

We try to differentiate ourselves with insight and explanation. 
Our journalists often operate in places where they have faced censorship, legal prosecution and even physical threats. We believe our neutrality has given us a track record of credibility in more than a hundred countries where we operate, including countries where sometimes the media comes under attack like Turkey, Egypt, Thailand, Russia and the Philippines. 
It's important to be first. But it's more important to be right. And if you have to choose between being first and right, always choose right. There's no glory in being fast and wrong.