Could PR be the saviour of journalism?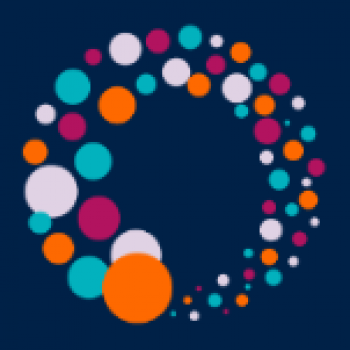 RISJ Admin
Contributing Author
Catherine Gicheru writes:Public relations professionals and journalists are mutually co-dependent as both seek to influence the same audience. They share many similar challenges and are guided by a similar code of ethics.
The relationship between the two is frequently fraught with mutual suspicion and disdain as both claim they are serving the public interest. But as Anne Gregory expressed it, 'The question is, whose truth is true?'
She said the relationship between the two professions need not be too cozy or overly antagonistic. Both must maintain a 'healthy distance' and must understand and respect each other. Even though they may have their own perspectives and agendas, they should not deliberately set out to be dishonest in their work.
The development of new technologies means that journalists are no longer the sole aggregators or gatekeepers of what is news. However, this does not diminish the fact that PR professionals realize that to get their message across, they need the intervention of a credible media which can interrogate such messages.
With the number of journalists diminishing every year, the few remaining are faced with the challenges and pressures of working in a multiple media environment, each with its own pressing deadlines as well as realizing they have to contribute to the bottom-line. In such situations, journalists have little time to conduct in-depth investigations or analysis.
As Gregory explains, this is where the PR professional comes in as he/she is able to provide the journalist with content which can form the basis of a story obviously after getting alternative voices or arguments other than those presented in the PR release. It is only lazy journalists who regurgitate and reproduce such material and pass it on as news!
According to the 2013 Chartered Institute of Public Relations survey report, more and more people - an average of 17 per cent per year - have been joining the PR profession as the number of journalists is reduced. Salaries in the profession have also been rising (14 per cent year on year margin) but gender gaps in salaries continue.
No longer are PR professionals solely focused on media relations; they are now influencing their organizations' overall strategy. They now have the responsibility of steering CEOs to realizing that intangible assets — company or values, reputation, brand, leadership, organizational character and culture—are sometimes more important than tangible ones. This can pose friction with the organisation's lawyers who tend to be more concerned about the financial and legal implications and are therefore more unlikely to want the public engaged during a crisis.
This new kind of "integrated reporting" requires PR professionals to be ethical as provided in the guidelines drawn up by the Global Alliance for PR and Communication Management, a confederation of the world's major PR and communication management associations and institutions, representing 160,000 practitioners and academics.
Among some of the practices that Prof Gregory said she personally found to be unethical was for a PR professional or firm to represent a country that abused human rights. She said such any attempt to 'whitewash' a country, company or individual were most likely to backfire as such 'propaganda' was likely to be exposed on social media.
She said further study was required to gauge the impact that cultural, historical and even religious differences have on PR in different regions of the world.