Mubarak: Tweeting his downfall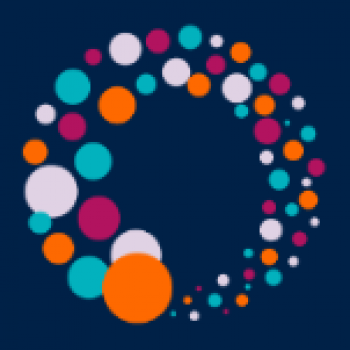 RISJ Admin
Contributing Author
Greg Wilesmith writes:So what do you do if you've been given a break on the biggest story in the world and you're not due on the air for more than three hours?
This was the dilemma facing Lindsey Hilsum in Cairo in February. Just one of many anecdotes she told, with panache, to the RISJ seminar.
It was day 17 of the political crisis. Hundreds of thousands of Egyptians had once again crammed Tahrir Square – and in cities and towns across the country - demanding that Hosni Mubarak, President of Egypt for almost 30 years, should resign.
While most of the international media focussed on the protests, Hilsum was chasing Dr Hossam Badrawi, the recently installed head of Mubarak's largely discredited National Democratic Party. Appointments were made and broken. Something was happening but what?
Finally Dr Badrawi was cornered. He apologised to Hilsum for standing her up the previous day. "He said the reason I couldn't see you yesterday was that I met Mubarak three times. I was trying to persuade him to step down, because the moment has come."
This wasn't a hush-hush, back of the hand conversation. The Channel 4 camera was rolling.
When would he resign? Tonight. Hilsum had her scoop. Badrawi had told no other journalist, as far as she knew.
Surely though this dramatic breakthrough couldn't hold? Could they really sit on it until 7pm London time? Discussions with editors in London ensued.
Hilsum told the RISJ event, "There was no way I was going let this be anybody else's story, so I put it out on Twitter. And I have on reliable authority that at that point 15 people got up in BBC television centre and went to Heathrow and flew to Cairo."
By the time Hilsum and her crew had driven back through Cairo's grid-locked traffic and the vision of Dr Badrawi had been uploaded to the Channel 4 website several hours had passed.
Then it was news time. The interview with Badrawi was broadcast. He spoke with calm certainty. Mubarak would step aside, handing his presidential powers to Vice- President Omar Suleiman.
http://www.channel4.com/news/egypt-unrest-president-mubarak-to-step-dow…
As the news of Dr Badrawi's declaration spread to other news channels and was bolstered by intelligence reports from Washington that Mubarak was finally going, the mob grew larger still in Tahrir Square. It was standing room only, people were hyped, some were already celebrating. But as the night grew late the atmosphere was increasingly tense.
When Mubarak finally went on the air it was a long and windy speech with some concessions to the protestors. The take home message though was that he remained President of Egypt. The wave of disappointment was palpable.
Hilsum was anxious. Had she got it wrong? The next day, after many attempts, she spoke to Dr Badrawi again by telephone. "He explained that Gamal (Mubarak), his son, had intervened at the last minute and said don't do it dad. And changed the speech."
Less than 24 hours later though Vice President Suleiman delivered the news. Mubarak had resigned. The Tahrir Square crowd went wild.
Hilsum reflects, "So I was right, sort of. I was just very, very timely, like a day early. But it was a very interesting example of how we use Twitter. t was just like being a newsagency journalist."
Reflecting on her reporting across North Africa earlier this year Hilsum said, "I felt covering Libya, I felt guilty in the sense that we had treated Colonel Gaddafi like a joke for so long...and spending time there I realised that he was as vicious and as cruel as Saddam Hussein (the former Iraqi leader). And we had failed to cover that.
"And I didn't really understand why this revolution had happened until I met the families of the victims of a massacre called the Abu Salim massacre. It's a prison in Tripoli and in the eighties and nineties Gaddafi was fighting and arresting political opponents ...and these prisoners protested against their poor conditions in the prison... And 1,200 men were gunned down in the prison courtyard."
"And so the uprising in Benghazi was started by the families of the Abu Salim victims. This is something that I think has not come across enough in the reporting."
Hilsum recounted that she'd had to fight with her editor in London to ensure that the story of the massacre in 1996 was broadcast. It is, she said, the story she cares about the most.
You can see it here.