Good News from a Far Country?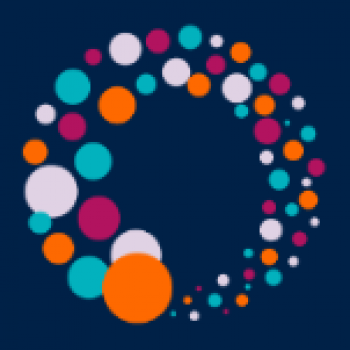 RISJ Admin
Contributing Author
Reuters Institute report finds that huge investment in international broadcasting in recent years is largely concentrated on partial news providers. Impartial international broadcast news is still a scarce commodity as domestic players largely concentrate on national news and more nations use international broadcasting to present their countries' perspectives uncritically.
Key findings from this report are as follows:
While in many Western countries the provision of foreign news seems threatened, providers of international broadcast news to the developing world face their toughest ever competitive environment. The number of international and regional providers has increased and all the major players now compete across multiple platforms: radio, TV, online and mobile. International broadcast providers face increased competition from local providers as technology and degrees of deregulation facilitate more locally supplied news.
There has been increased competition in the provision of externally focused international broadcast news. This arises from a considerable realignment in the main international providers, the arrival of new 'counter-hegemonic' entrants and greatly increased resources from some traditional state-sponsored providers. Well resourced counter-hegemonic entrants such as Al-Jazeera have built considerable audiences from a standing start. Traditional providers such as Russia and China are devoting billions of dollars to launching new TV services and websites in multiple languages. For example, in 2009 China announced plans to spend $7 billion on newsgathering, TV and the press.
It seems likely that more is being spent now on externally focused international broadcasting than ever before but impact may not always correlate with expenditure and reliable audience figures are hard to come by. The report illustrates the importance of gaining a better understanding of audiences and where possible tailoring content to their needs and interests. For example, analysis of Arabic-language broadcasts of several providers targeted at Egypt, a country with relatively tight media control, reveals significant opportunities for those broadcasters able to connect with regional issues but surprisingly self-focused news agendas favoured by the Arabic broadcasts in the sample period from Russia, China and Iran.
Comprehensive, impartial international coverage remains a scarce commodity in spite of the overall increase in the supply of news. At the international level many of the state-sponsored providers are explicitly focused on presenting their country's particular perspective on international affairs. While they may provide an alternative view of events they rarely if ever present a critical view of their home country and its foreign policy.
At a national level consumers have generally benefited from the arrival of new entrants and distribution systems but questions remain about the independence of news provided by many domestic state broadcasters and few local operators provide much international news. In many of the countries studied state media consciously plays a state-building role. In Senegal, Cameroon, Kenya and Nigeria local providers offered very little international news in our sample period whereas the sample bulletin of Egyptian provider Nile TV was dominated by regional and international news.
In some of the countries studied here, traditional international providers such as the BBC and RFI/F24 with strong followings can still play an important role in providing news for local populations in spite of the changed environment. (See the case of the BBC Hausa report on the transfer of power in Nigeria in section 5.4.3.)
However these established international providers face very difficult challenges and choices about delivery platforms (TV, radio, online), numbers of languages, and degrees of localisation versus globalised services, that stand in contrast to some state-sponsored suppliers with large budgets which enable them to expand on all fronts simultaneously. Many established providers have responded to these pressures by cutting vernacular radio services to expand international TV. While these strategies generally reflect shifts in media consumption they can pose threats to the ability to tailor content to ensure its relevance to local audiences.
India – as the world's second largest media market – appears to be an exception to many of the trends outlined here and to present one of the most challenging environments for suppliers of international broadcast news. The wide diversity of local provision in India, including around 50 domestic news channels, means that international providers have to work much harder than elsewhere to add to local provision. However even in India it appears from the news agenda analysis conducted of English-language services that local providers offer limited coverage of international stories.
The report is based on reviews of the main international broadcasters, news agenda analysis of local and international broadcasters and studies of the media environment in eight countries in Africa and Asia. It is the first phase of the Reuters Institute project  examining eight countries and which aims to explore the increasingly competitive provision of news by international providers, changing patterns of consumption and use of these providers, and the ways in which trust may be changing in a world of news plenty as opposed to news scarcity. The eight countries that the project examines include six in three different language zones in Africa; Senegal and Cameroon, Kenya and Nigeria and Algeria and Egypt, together with two countries in South Asia - India and Pakistan.   The project is funded by the Carnegie Corporation of New York, BBC Global News and France 24.
Listen to an interview with David Levy talking about the future of international journalism on Over to You (BBC World Service, 11/07/2010) here
Read an article by Laura Oliver in journalism.co.uk here