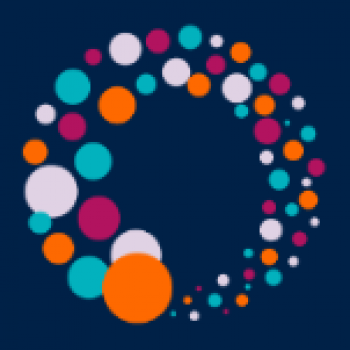 RISJ Admin
Contributing Author
Suzanne Yeo writes:While the Tablet, a British Catholic weekly, has a rather modest circulation of 23,000 worldwide, if one of those readers happens to be the Pope, the pressures on its editor can be extraordinary. Wednesday guest lecturer John Wilkins (an Anglican-turned-Catholic himself), provided much insight into this world, having helmed the Tablet for 21 years. According to Wilkins, editing a "Catholic" paper comes with no shortage of pitfalls.
Wilkins started working at the Tablet in 1967 under the tutelage of then-editor Tom Burns. According to Wilkins, the revolutionary spirit of that period was not confined to student demonstrations across Europe but made its way into the Tablet's own headquarters. In 1968, Pope Paul VI issued an encyclical (humanae vitae) which, against the recommendations of the Papal Commission, upheld the ban on contraception. In response, the Tablet decided to run an editorial titled "Crisis in the Church" that was critical of the Pope's decision. The full weight of Rome's wrath over the matter was made abundantly clear when Burns was told in no uncertain terms that the Tablet would henceforth be treated as a member of the secular press - ouch! This incident underscored the difference between religious publications independent of the Church and ones that merely relay the official line of the Vatican.
Wilkins took over the reins of the Tablet in 1982, and years later, he found himself in a similar firestorm with the emergence of the paedophile priest scandal. He spoke of the daily letters he received from nuns imploring him to cut down coverage of the scandal. Wilkins used this example to illustrate his point that despite the Church's disapproval, the Tablet has the duty to pursue important issues, no matter how sensational or unseemly. He feels that it is critical that there exists a Catholic media outlet that isn't just parroting the official line of the Vatican but at the same time, is not regarded as being disobedient to the Church. He likened this to being on a "tightrope."
The notion of plurality also looms very large for Wilkins. He points out, for instance, the ordination of women. While the Vatican has unequivocally said no to this subject, the Tablet persists in pursuing this story, to Rome's continued vexation. So while, as Wilkins puts it, the Church appears to resemble an army headed by a general dispensing indisputable orders. On the contrary, the Catholic Church is much more pluralistic than it appears from the outside and Wilkins feels passionately that it is essential to the dynamism of the church that this pluralism is allowed to continue and flourish.