The Challenges of Reporting from China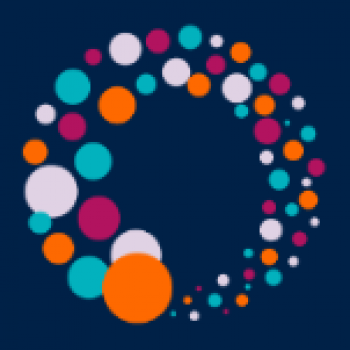 RISJ Admin
Contributing Author
Wenming Dai writes:Reporting from China, a country with a 1.3 billion population, the size of Europe, 56 minorities, lots of newsworthy events but restricted access to locations and sources…Sounds like it's as difficult as reporting from the moon.
But The Times' long-time China correspondent (since 1980s) Jane Macartney kicked off by debunking the "China mystique", saying reporting from China is actually pretty much the same as reporting from any other country.
Why so? One important reason is the emergence and popularity of social media, such as Weibo, the Chinese version of twitter, which can be an amazingly rich and timely source of information for journalists.
She recalled how difficult it was to dig up details when she read about a fire in a theatre in Karamay, Xinjiang in which numerous young students were killed, from the corner of a page in a newspaper in 1994.
Her assistant had to call Karamay through an operator, who then put it through to a local TV station, whose director, after hearing the question, started to cry and then hang up.
"That couldn't have happened today, with the amount of details and stories coming out from Weibo, and I couldn't have dreamed of such changes 20-25 years ago", she said.
However, Weibo is not all-mighty. There are still other harsh challenges even if you don't have to speak through an operator and can read about what's happening on your iPhone.
Such as reporting Tibet, a highly controversial and emotional topic for both the West and China.
And the most difficult of all, according to Jane, is how to find a way to write the story (often with very limited access to people on-the-spot) that doesn't play into the "Western cliche", or the "China cliche".
"The outside world thinks if you write something positive, you must be on the side of the Chinese. And the Chinese think that if you're not writing something positive about Tibet, you are obviously an enemy. It's very difficult to tread the line," she said.
That's probably why she became "the most hated woman in China" (because of her report on Tibet) in the eyes of some Chinese Netizens in 2008.
However, looking back on her unusual reporting career in China, which spans all the way from interviewing Deng Xiaoping, to the more recent Wenchuan Earthquake and the Beijing Olympics, Jane Macartney said reporting from China is actually both challenging and fascinating.
"You get to speak to an extraordinary number of people who are really concerned about the future of their country and are willing to be engaged in intellectual debates. You don't have that level of intellectual exchange with people everywhere."
And who are the Chinese she wants to interview most?
Xi Jinping, the new Communist Party Secretary, and Yao Chen, the actress and Weibo queen with more than 30 million followers.