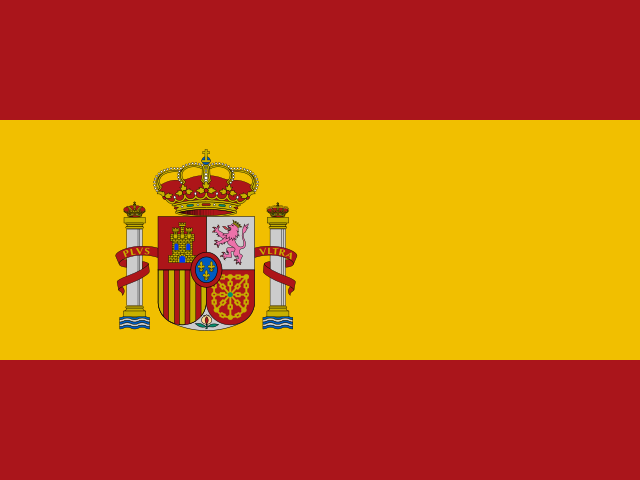 Spain
Population: 46 million
Internet penetration: 93%
Spain has a dynamic news market where well-established print and broadcast brands, both nationally and at the regional level, vie for attention with highly competitive digital-born organisations. Public broadcaster RTVE struggles to remain relevant in the face of vigorous competition from the leading commercial groups Atresmedia and Mediaset.
RTVE, the national public broadcaster, had a mixed record in 2021, with impressive innovation in the face of falling audiences. The group successfully launched an improved streaming service, RTVE Play, the RTVE Noticias YouTube channel reached 1 million subscribers within two years, and Playz, its platform for younger audiences, won an Ondas award for quality entertainment. Nevertheless, our data showed RTVE's weekly news audiences declined by three percentage points (pp) both offline and online. Audiences remained quite low for RTVE's TV news bulletins, Telediarios, despite their respected international news coverage. RTVE's response includes La Gran Consulta, a series of online surveys alongside a nationwide broadcast roadshow, to gather views from 120,000 respondents about their expectations of RTVE in the new environment.
Spanish publishers are looking for a new relationship with tech platforms after the country changed its online copyright laws in line with new EU rules. An insistence in 2014 on the idea that a fee should be paid to the whole media industry in the shape of a 'link tax' led to Google closing down its news service, but the new law allows deals to be negotiated with individual publishers as seen elsewhere. These are expected to lead to better promotion within Google's popular apps and websites, such as News Showcase, with payments to publishers.
Publishers have made good progress in boosting online revenues, after the widespread adoption of digital subscription models in 2019 and 2020. According to self-declared industry data, Spanish media currently have more than 750,000 digital subscribers,1 up 90% since 2020. Among the leading legacy print titles are El País (180,000, of which 143,000 are digital only), El Mundo (90,000), La Vanguardia (67,000), Ara (41,200), Expansión (40,000), ABC (27,000, and the whole Vocento group, 103,000), La Voz de Galicia (20,000), and El Correo (18,000). Among the pure-players, titles such as elDiario.es (62,000), El Confidencial (35,000), El Español (25,000), Vilaweb (14,000), and Infolibre (13,000) have the highest subscriber numbers. Despite this growth, print revenues are still 20 times digital subscription income for traditional newspapers, according to PWC.2
Online measurement in general has had a shake-up with a new provider (GfK) taking over in January 2022, with a 15,000-strong panel and fortnightly data focused on consumption per user (rather than per device), thereby giving more importance to reader time and loyalty in an attempt to penalise clickbait. Early results confirmed El País in top position, in line with our own Digital News Report survey (18%), which also shows digital-born brands led by the right-wing OKdiario (with a staff of 90 and turnover of nearly €10m in 2021), El Confidencial, and elDiario.es, drawing very significant audiences, 13%, 12%, and 12%, respectively. Readers may be attracted by their critical coverage of national politics and business, including stories on underreported subjects such as wrongdoings by major corporations or even the former King of Spain.3
Meanwhile, the Atresmedia broadcasting group (Antena 3 and laSexta) retained its leading position among offline brands while Mediaset's (Telecinco and Cuatro) traditionally successful formula, based on gossip and reality TV, began to look tired and lose audience.
In 2021 there were some launches or relaunches targeting a national audience. Major regional and local publisher Prensa Ibérica put together its first nationwide weekday daily title El Periódico de España to showcase the group's coverage. The former editor-in-chief of the conservative leaning ABC now leads El Debate, a new Catholic news site with a staff of 70, and digital-born The Objective has expanded to become a daily news site with a newsroom of 50.
Podcast use (41%) is one of the highest in our survey, with YouTube (30%) and Spotify (26%) growing among podcast users while Spanish providers iVoox (19%) and Podium Podcast (4%) remain stable. Prisa Media group is investing in audio and video with a new audio division bringing together activities such as its stations in Spain and Latin America, including Cadena SER, its platform and production company Podium Podcast, as well as podcasts from its newspapers El País and As. The group also hired a former RTVE executive to lead their new video division, and appointed Pepa Bueno (also formerly of RTVE and Cadena SER) as editor-in-chief of El País.
Alfonso Vara-Miguel, Samuel Negredo, Avelino Amoedo, Elsa Moreno, and Jürg Kaufmann
University of Navarra
Changing media
TV news consumption continues to fall, especially among younger viewers, and print's reach has halved since 2013. Spain has one of the highest levels of smartphone news use (75%) in our survey, twice the proportion that access via computer.
Listen to podcast in the last month
41%
Trust in news overall
32%
(-4) 39/46
Trust in media has been declining since 2017, and for the first time there are more sceptics (39%, +3pp) than people who trust the news (32%, -4pp). This affects all media brands, and none is trusted by more than 50%. Explanations include COVID fatigue and political and media polarisation, intensified by three nationally significant snap regional elections.
% who think media are independent from undue political or government influence (change from 2017)
13%
(-6)
% who think media are independent from undue business or commercial influence (change from 2017)
15%
(-5)
Share news via social, messaging or email
49%