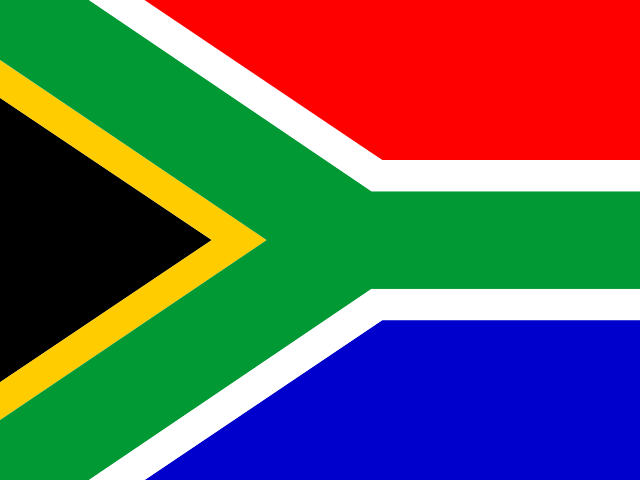 South Africa
Population: 60 million
Internet penetration: 58%
Trust in news has increased significantly over the last four years, but at the same time, the media environment is becoming an increasingly toxic terrain of mis/disinformation, of media titles being co-opted into political and corporate propaganda, and of coordinated attacks on the credibility of individual journalists. While the majority of media can still be characterised as free, ethical, and trustworthy, it would be remiss not to be wary of attempts to erode this.
Between 2019 and 2022, trust in news grew from 49% to 61% and South Africa now ranks 2nd out of 46 countries in our survey. Almost all the news brands included in the SA survey have also grown their rating, with News24 the most trusted brand in all four years surveyed (jointly with BBC in 2021). City Press, Sowetan, and Daily Sun have grown by as much as six percentage points (pp) or seven percentage points (pp) this year.
Trust is increasingly the currency foregrounded by South African news sites. Its most benign iteration is as a journalistic brand value, but in more invidious manifestations this has become a way of driving ideological partisanship. As an example of the former, News24, the country's largest news site, has changed its almost 24-year-old slogan from 'Breaking News. First' to 'Trusted News. First'. The change followed the introduction of a subscription model in 2020 for its premium investigative journalism, opinion, and analysis – gaining around 40,000 subscribers within the first year or so.
Other news organisations are actively contributing to an erosion in trust. In June 2021, Independent Media's Pretoria News published a concocted story about a woman giving birth to decuplets. The media group was not able to provide any evidence of this being true. Its own internal ombudsman found that the story was a 'hoax', saying 'in the haste to publish the story … the trust factor in media has been seriously compromised'.1 Flagrantly disregarding this finding, the media group's owner doubled down, publishing a series of video 'investigations' purporting to show the involvement of government and foreign nationals in a child trafficking scheme.
This example illuminates what journalism professor Anton Harber described as 'the problems of a media system that allows essential institutions of transparency, accountability and democracy to fall into the hands of rogues and charlatans'.2 But it also showed that trust deficits introduced in one country can have an impact in others, with even the BBC having to publish corrections after uncritically regurgitating the original story.
Trust in the International News Media Association's (INMA) Global Media Awards was also compromised when judges, unaware of the context, shortlisted Independent's video investigations in the category Best Use of Social Media. Following complaints by the South African National Editors' Forum (SANEF), the entry was later removed.
South Africa is showing positive growth in diversity in newsrooms. A recent State of the Newsroom report indicated that in 2021 there was 'a slight increase in the number of black and coloured editors at newspapers, and fewer white editors are being employed'. The numbers, however, do not yet reflect the country's demographics, where about 10% of the population is white. In the 2022 Reuters Institute Women and Leadership in the News Media factsheet, South Africa ranked high (80%) in the category of percentage of online news users who say they get news from one or more major outlets with a woman as the top editor.3
The State of the Newsroom report also revealed that advertising revenue dropped drastically across most media due to the pandemic, from 'anywhere between 40% and a complete absence of ad placements for the period', and that 'journalists across the board were forced to take pay cuts – some as high as 45% – while freelancers said they lost as much as 80% of their income'. Underscoring the seriousness of the business threat to journalism, for the first time in its 23-year history the annual Nat Nakasa award for media integrity was given to a CEO/publisher, the Daily Maverick's Styli Charalambous, and not to a journalist.
The national broadcaster, SABC, dismissed its head of news, Phathiswa Magopeni, for what it said was 'a breakdown in the trust relationship'.4 Magopeni alleged that her dismissal was politically motivated, coming as it did before the convening of a panel to address her grievances against editorial interference by management before the 2021 municipal elections.
Facebook (52%) and WhatsApp (43%) are still the most popular platforms as a source of news for South Africans, but are showing declines. TikTok (15%) is now on a par with Instagram, and increasingly being used by news organisations as a conduit for news.
Chris Roper
Deputy CEO, Code for Africa
Methodology note
These data are based on a survey of English-speaking, online news users in South Africa – an important part of a larger, more diverse, media market. Respondents are generally more affluent, younger, have higher levels of formal education, and are more likely to live in cities than the wider South African population. Findings should not be taken to be nationally representative.
Trust in news overall
61%
(+9) =2/46
The overall growth and high level (2nd out of 46) of trust in media in South Africa is mirrored in the individual brands surveyed, with a growth in trust in the majority of brands surveyed. This could indicate a growing polarisation, with audiences cleaving to the brands that map to their personal belief systems.
% who think media are independent from undue political or government influence
44%
% who think media are independent from undue business or commercial influence
44%
Share news via social, messaging or email
65%