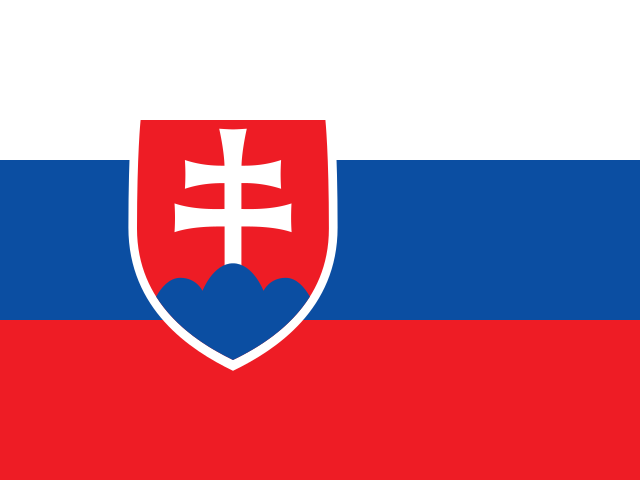 Slovakia
Population: 5.5 million
Internet penetration: 85%
With press freedom and protection of reporters under close scrutiny at home and abroad, the centre-right coalition government struggled to enact its legislative programme to increase media ownership transparency and combat disinformation and online abuse. Trust in the media hit a new low, and Slovaks turned away from television as a news source.
The replacement of Prime Minister Igor Matovič by his party colleague Eduard Heger in April 2021 has prompted changes in some areas of media policy, whereas others stayed on track. One minor casualty was the quiet abandonment of Mr Matovič's much criticised proposal for a monthly government newspaper. But the Ministry of Culture persevered with important legislative changes. First to be adopted (in February 2022) was a law on publishers and publications, replacing the Press Code and including online media. This means that journalists working for digital pure-players will have the same right to protect sources as their print and broadcast counterparts. The new law requires all media to register as public sector partners, to declare their real financial owners, and publish a list of investors and donors contributing more than €1,200 annually. These measures are partly intended to force 'disinformation media' to reveal their sources of finance and represent an important step towards greater transparency.
Parliament is also discussing a new platform-neutral law on media services. This will replace the current broadcasting law, improve ownership transparency, and bring Slovak legislation in line with EU norms. It will regulate video-sharing sites like YouTube, a step intended to help tackle hate speech dissemination and improve child safety online, although any country's ability to solve these problems unilaterally is limited.
A proposed new law on RTVS (Slovakia's public service broadcaster), intended to improve public oversight, has been eviscerated in Parliament. In particular, MPs failed to approve changes to the appointment procedure for the Director General, so the new DG will again be elected by Parliament this summer. The Culture Minister had proposed transferring responsibility to the board of governors to depoliticise the choice.
RTVS managers and editors alike complain about underfunding. The licence fee has been frozen since 2004 and is half what Czechs pay while Slovakia's neighbour has twice the population. RTVS reacted to the war in Ukraine by launching a temporary 24-hour news service on 28 February, with indications it may advance plans to start a permanent rolling news channel during 2023. The PSB had been criticised for its tardiness in adapting its programme schedule on Day 1 of the invasion and for previously giving airtime to defenders of a Russian worldview in pursuit of 'balance', criticism that provoked the departure of its head of news.
There were signs of greater regional market integration in the commercial TV sector. Markíza launched a joint streaming service with Czech TV Nova. Both belong to Czech-owned Central European Media Enterprises. The platform, called Voyo, had 300,000 subscribers by January 2022.1 In the same month, local multimillionaire Ivan Kmotrík sold rolling news channel TA3 to the owner of the Czech news website Parlamentní listy (Parliament papers).
In 2021 financial group Penta sold its stake in Petit Press, publisher of the daily newspaper and leading online site SME. Penta's entry had provoked a staff walk-out in 2014, when the former editor-in-chief and around 30 journalists left to found Denník N. SME marked Penta's departure with a front/home-page displaying the hashtag #neustupiliSME (WE stood our ground).2 Penta, whose co-owner Jaroslav Haščák was arrested in December 2020 on suspicion of political corruption before the charges were dropped last year, remains a dominant force in Slovak publishing through its subsidiary News and Media Holding, which owns Trend, Plus 7 dní, and Plus 1 Deň.
Soon after the outbreak of war in Ukraine, Slovakia amended its cybersecurity law, empowering the National Security Office to block websites publishing harmful content, and it immediately blocked three news websites including Hlavné správy, a conservative news site with a pro-Russian stance and often criticised for spreading fake news. Concerns about disinformation and the susceptibility of Slovak public opinion to pro-Russian propaganda are longstanding, but human rights and journalistic organisations criticised the vagueness of the definition of harm and the risks to free speech. Similar concerns were expressed by RSF (Reporters Without Borders) about December's proposed amendment to the criminal code which would punish the dissemination of fake news with long jail terms.3
Andrea Chlebcová Hečková
Constantine the Philosopher University, Nitra
Simon Smith
Charles University, Prague
Changing media
Most Slovak news providers had fewer regular users than a year ago, with TV news down seven percentage points. Social media were the only channel to increase in usage, with Facebook and YouTube still dominant, especially for news, but Instagram rivals their reach among 18–24-year-olds.
Trust in news overall
26%
(-4) =46/46
Overall trust fell to 26%, placing Slovakia equal lowest of our 46 countries. Low trust reflects decades of interference by powerful business leaders and politicians, seen in the low proportion judging Slovak media as free from political (16%) or business (15%) influence. Brand trust scores also fell significantly, with the exception of local and regional newspapers, whose trust held steady.
% who think media are independent from undue political or government influence (change from 2017)
16%
(+2)
% who think media are independent from undue business or commercial influence (change from 2017)
15%
(+2)
Share news via social, messaging or email
35%