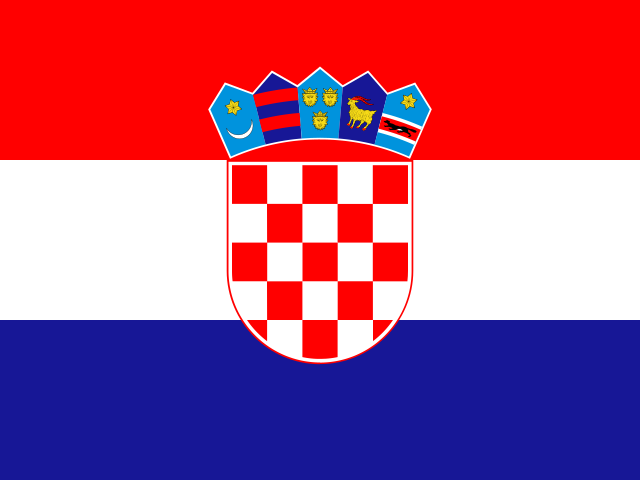 Croatia
Population: 4.1 million
Internet penetration: 92%
The Croatian news media are characterised by largely foreign-owned leading TV news channels and legacy news publishers still suffering from the pandemic's impact on advertising revenues. News use and trust have declined after last year's COVID boost. Meanwhile, the biggest media story of the year was the arrest and replacement of the Director General of the PSB HRT.
The past two years in Croatia were marked by the pandemic and two devastating earthquakes in 2020 – in the capital Zagreb (March) and cities in the Banija region (December). The shortcomings of the earthquake reconstruction plan, together with the inefficient government vaccination campaign, dominated media coverage throughout the year.
Croatian news publishers were particularly affected by COVID-19 since they have few paying subscribers and are largely dependent on individual copy sales and advertising. Total advertising spend at €200m in 2021 remains just two-thirds of the 2008 figure. COVID delivered an additional blow to print media advertising, which declined by 29% between 2019 and 2022 with consequent cutbacks in journalist numbers and salaries. The picture for internet advertising is rather better – even after leaving aside foreign-owned social media and search engines – revenues increased by 14% and TV advertising was up by 7% in 2021.1
All telecom companies and major commercial TV stations have been foreign-owned for almost two decades and this year has seen major changes in ownership and structure. Telecom and cable operators are now allowed to supply their own content, effectively making them gatekeepers to media content. This has benefited the cable news channel N1, which is now provided on both the largest telecom bundle (T-Com Max TV service), and a new entrant, Telemach's Eon TV service. Interestingly, Telemach's owners, the United Group, own both N1 and the free-to-air commercial station Nova. It is too soon to say what the editorial impact of these changes will be. This year also saw the return of Czech-based Central European Media Enterprises (CME) to the TV market with the acquisition of RTL TV from its German owners. RTL's sale marks another step in the widespread retreat of Western media owners from Central and Eastern European media.
The death of the mayor of Zagreb in February 2021 marked the end of his 20-year control of the capital in cooperation with the ruling conservative HDZ party and sent ripples across the country. Following the election of a mayor from the new opposition left-green coalition Možemo (We Can) there was a wave of anti-corruption investigations. These resulted in the arrests of senior politicians and several friends of the former mayor. Among those was Kazimir Bačić, Director General of the Croatian public service broadcaster HRT, who was accused of corruption and bribery and dismissed. The new Director General was appointed by the Parliament in a process vigorously disputed by the opposition, but so far the change in leadership has not led to any noticeable changes in HRT's coverage.
There was a mixed picture for freedom of expression in 2021. In September the Zagreb municipal court imposed an injunction on the investigative left-leaning news portal H-Alter. The injunction prevented it from any further reporting about a Zagreb childcare clinic and its director Gordana Buljan Flander, where H-Alter had published stories criticising the clinic's policies in custody disputes. The injunction became a cause célèbre for press freedom and the director had to resign, with the new acting director withdrawing the injunction on their first day in office.2 In 2021 HRT had become infamous for suing its own journalists, and there was good news this year when HRT employee and Croatian Journalists Association President, Hrvoje Zovko, was acquitted of libel for stating that HRT censored its journalists. In addition, two citizens prosecuted for Facebook posts against the Prime Minister that allegedly threatened public order were acquitted on grounds of freedom of expression. The outcome of these cases was positive for media independence.
This improvement may be reflected in the slightly increased proportion of our survey respondents seeing Croatian media as independent of political and economic interests (+3 and +4 percentage points, pp, respectively, since 2017), although the baseline percentages at 18% and 20% remain low. In addition, Croatia comes second only to Greece among our 46 countries for news cynicism, i.e. the percentages who think most news organisations put commercial or political interests ahead of what is best for society.
Zrinjka Peruško
Centre for Media and Communication Research, University of Zagreb
Changing media
Online remains the top source of news, with social media's growth matching a similar decline in TV, and print stable at 29%. After a 17 percentage point decline in computer use for news access, the dominance of the smartphone is now total.
Trust in news overall
38%
(-7) =26/46
Overall trust in news is down by 7pp, placing Croatia in the lower half of our surveyed countries, but the declines in brand-level trust are much more severe, ranging from 9 to 18pp, with the largest loss recorded by daily newspapers and commercial TV, closely followed by the public broadcaster HTV.
% who think media are independent from undue political or government influence (change from 2017)
18%
(+3)
% who think media are independent from undue business or commercial influence (change from 2017)
20%
(+4)
Share news via social, messaging or email
35%