Alt text, plain language and more listening: how to address accessibility in news
"Open communication channels, but do your own research too," says Holden Foreman, the first accessibility engineer at the Washington Post
Holden Foreman is the first accessibility engineer at the Washington Post, a role which entails maintaining up-to-date accessibility standards across the Post's products, as well as researching new opportunities for accessibility, engaging with the paper's audience about this topic, and educating other staff members on accessibility issues. This is a support role rather than a journalism role, but Foreman will also be working with newsroom members as well as engineers, particularly in the educational aspect of the job.
The fact that Foreman's job exists suggests the industry is starting to recognise that journalists should make sure they are not leaving sections of their audience behind. For example, new techniques in visual journalism could exclude blind and visually impaired people. But there are a variety of measures we can take to be as inclusive as possible, ranging from simple steps such as changing fonts, to adding alt text on images and combining audio and subtitles in video content.  
I spoke to Foreman recently to learn more about his new job. We discussed how he sees accessibility and how news publications can start to address these issues. Our conversation has been edited for brevity and clarity. 
Q. What is meant by accessibility in the context of media and the news industry?
A. We had a blog post go up on the Washington Post website when I started the job. In it, I refer to the Indiana University definition of accessibility. It says it's the degree to which a product, device, service, environment or facility is usable by as many people as possible, including persons with disabilities. At the Post, that's always been core to our work. 
In terms of my job as an engineer, we're talking about digital accessibility. This includes many things, but some of those I've worked on in the past as an engineer are things like alt text on images or making sure we have keyboard accessibility for people who don't use the mouse. 
There are various assistive technologies out there people might use. The most commonly known is a screen reader, which is for people who have low vision and want to hear the content read to them. But there are also really cool things such as people using eye-tracking to navigate a page. If you are unable to use a mouse with your hands, then that's really useful. So when we say keyboard accessibility, it includes basically any non-mouse way of traversing a site that just has controls, so you're able to go left to right on a page or up and down, and click on different things. 
For text, you can have a plain language version, or easy read, which is focused on people with cognitive disabilities. The way journalism is written is often outside of a certain reading level, or it's written in a way that's complicated and people with certain disabilities will have trouble understanding and reading texts like that. So there are ways to actually write and gauge the readability of content, which is a really cool thing that I care about. That's why I did another blog post [in plain language]. As an engineer, I'm not writing articles every day. I'm not even in the newsroom. My role is more of a support role and being a resource for people both in engineering and the newsroom, being able to educate them on what these different types of considerations entail. There are lots of others too, many related to what colours you use and other ones related to stimuli: if you have flashing content, that's an epilepsy risk. 
Q. What's a good place to start with accessibility for a newsroom or publication that's never thought about it before?
A. There are some standards I referenced in my blog post, something called WCAG, which is a very respected digital accessibility standard. Their focus is on web content and apps, but it's a lot. And that's one of the things I'm very conscious of in my work: you can't just throw lists of things or really technical guidelines at someone and just expect it to happen. 
A good question is to say: 'OK, how do I start?' And my personal take is that, ideally, as a journalist, and as someone serving an audience, you are talking with your audience. You're understanding what the audience's core needs are at that moment. 
If you're worried about different types of content, then I think the first way to start is to open that channel and make sure that readers can reach out with accessibility concerns or issues. Once again, at the Post, we've had a statement on our site for some time before I took this job. It outlines, in broad strokes, some of our goals and what we work on. But it also has an email, accessibility@washpost.com. 
An essential starting point for anybody is to make sure you have that channel of communication and can actually learn from readers and from audience members directly what their issues are.
One of the cool things about taking my new job has been this idea of centralising, the idea of being able to promote that so people have a knowledge of the person behind the screen. That is an essential starting point for anybody, to make sure you have that channel of communication and can actually learn from readers and from audience members directly what their issues are. 
However, if certain audiences were already excluded from a type of content, then you can't always expect them to come to you. For example, if you only recently started using alt text on all of your content, you may have people who are blind or low-vision that stopped going to your site a long time ago, and they're not necessarily seeing that communication channel. 
Twitter is still a good resource for a lot of journalists. There are other social media sites now that are popping up on which there are a lot of disability activists who share a lot of really useful information, and they do it because they care about it. There's a lot of value to finding what's already out there before asking people to do your job for you. You have to do your research. So open the channel, but do your own research too. And social media is great for this. But also there's lots of work on the internet. As I said, the WCAG is really complicated at first, but you can look up 'alt text for journalists' or 'captions for journalists' or take some of these concepts and put that into Google. There are resources out there that are good. 
Q. AI has the potential to make this work easier i.e. through automated captions on videos. Do you think your job will change as a result of these new developments? 
A. I have seen that discussion happening already. There was a recent event held by the News Product Alliance on this topic and that event went over examples like automated captions and automated alt text. Social media platforms like Facebook and Instagram already have some AI functionality for alt text. 
Personally, I'm a pretty strong sceptic of anything that is automatic. People have already done this research, finding that the automated alt text on some sites is not sufficient and is not appropriate in many cases for showing what an image actually contains. The goal of alt text is that someone who cannot see the image or has trouble seeing it can hear a description that contains the relevant information, and that's found in the context of the post or the story. I'm not an expert in AI, but I would say to anybody who's thinking of that as a solution that no, we're not there right now. I don't think we ever will be but it is an interesting area of discussion.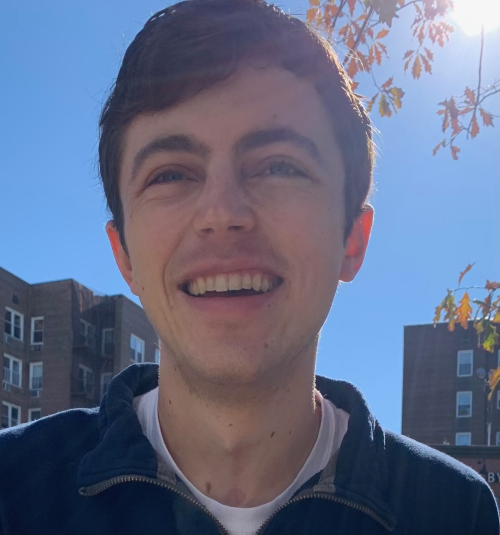 Integrity matters
In journalism, you add in the concerns of journalistic integrity and accuracy. You wouldn't want to have a text article go out there where you don't know what it's going to say, right? You wouldn't necessarily tell ChatGPT to go write an article on X with no sufficient oversight.
Something that came up at that News Product Alliance talk is a service called Readable, it actually analyses text that you put into a box, and it'll scan for reading level. That's one of those cases which I think is potentially useful to people who are interested in understanding what makes a complex article or content. But that tool by nature requires you to manually change things, and I think that's always going to be a part of it.
There are also automated testing tools out there for accessibility. Those tools only capture maybe 30%, or at most 50% of the accessibility issues on a page, and they will often capture technical or smaller things.
Q. How are you going to be working with reporters, and what can they do to work towards accessibility?
A. The post is a collaborative environment. And we all are always working on breaking down silos and having that communication. Speaking of my job, it's too early for me to really elaborate on what that would look like. But there are lots of resources out there. As I said, if you look up, 'how to write alt text for journalists', there are multiple guides people have done. 
In terms of collaboration, my job is partially to educate and to be a resource and support. So if I put things out there and people come to me and have questions, I will be there to help. But I'm not a newsroom member. I'm not an editor. What I can say is that this breaking down of the walls between tech and journalism is important. Accessibility is one of those areas that is helping this collaborative environment where people in journalism are able to talk to people in tech, and that's really exciting for me as someone who works in the space because I care a lot about both.
If you want to know more...
Read this paper by our journalism fellow Johny Cassidy looking at how data visualisation can be more inclusive of blind audiences. 
And this paper by our journalism fellow Priti Salian lays out a plan for disability access in Indian newsrooms.