Tighter definition of 'public interest' needed to safeguard privacy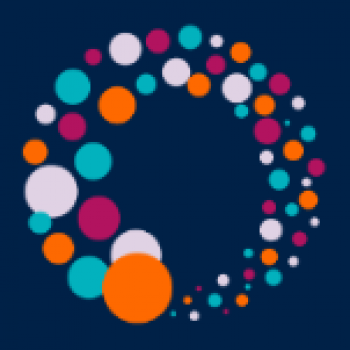 RISJ Admin
Contributing Author
The British MP expenses scandal first disclosed in the Daily Telegraph in May this year has added new fervour to the already fiery debate about the point at which freedom of information and expression meet the right to the protection of private life. RISJ's latest Challenge publication, Privacy, Probity and Public Interest directly addresses some of the questions over the changing nature of privacy, which private matters can be revealed by journalists in the public interest and whether the increasing use of the Human Rights Act to safeguard an individual's privacy is creating a 'chilling' effect on journalism.Policymakers, journalists and scholars met at London's Frontline Club on 23 July for the launch of this timely publication and for an informal debate chaired by broadcaster and writer Roger Bolton. Issues under discussion included the changing nature of privacy and the increased intrusion by journalists into private life, the growing legal activism in this area, and arguments as to the right balance to strike between the competing rights.
In response to Bolton's opening question concerning whether privacy is an inalienable human right, author Stephen Whittle asserted the importance of privacy for individual wellbeing, arguing that individuals need a private space to withdraw from others in order to develop themselves. Referencing the 1948 Universal Declaration of Human Rights, he argued that where this right initially served to protect the individual against the state in the post-Nazi context, it is now shifting to protect individuals against other individuals, and particularly against the media. However, he noted that the right to privacy is increasingly pitted against the right to freedom of expression and information for the greater public interest.
Bolton questioned whether a distinction should be made between the right to privacy and the right against intrusion and whether journalists should then be free to use any information available in public spaces or on public sites. In response, Phil Harding, a freelance writer who previously worked for the BBC World Service, argued that if there are no private settings, then the information should be open to public use. Rachel North disagreed, citing her experience of being stalked and threatened after anonymously writing a blog for the BBC about being in one of the underground trains targeted in the 7/7 bombings of 2005. She cautioned that while you might attempt to protect your privacy, new media and the degree of information on the internet can undermine this and reveal personal details without you being aware. The question was then raised that if privacy is invaded, do you stop actively engaging in new media or push for better privacy?
Bolton contrasted the invasion of citizens' privacy with the case of celebrities who sell bits of their privacy for profit, asking whether such celebrities then retain a right to privacy. He offered as an example the recent broadcast of Katie Price selling the story of her miscarriage of Peter Andre's child to Piers Morgan. Co-author of the Challenge publication, Glenda Cooper, argued that regardless of the publicity surrounding an individual, invasion of privacy should only be allowed when it is demonstrably in the public interest. She cited the 2008 case of Max Mosley vs News of the World as legal confirmation of this stance, in which Mr Justice Eady ruled that there was no public interest motivating the publication of his personal sexual preferences and therefore no justification for the invasion of his privacy.
Continuing this discussion of public personalities, Bolton asked which public figures should be subject to possible scrutiny for the public interest – any individuals that the public knows about (such as Max Mosley) or only individuals who occupy public office, (such as Berlusconi and the recent sexual scandal surrounding him). Monique Villa, CEO of the Thomson Reuters Foundation, argued that the real issue of public interest regarding Berlusconi is not his private life, but the evident inaccuracy of his account of events. Whittle stated that there would be a public interest if the girl was underage or if Berlusconi was misusing government resources for this matter. Whittle asserted that in a democracy it is in the public interest how officials manage their responsibilities. Richard Thomas, former Information Commissioner, argued that more precise definitions were needed for both 'public interest' and 'public figures'.
Turning the discussion towards public spaces, Bolton raised the issue of Google Street View, which offers the option of blurring individual faces, but which does not require permission from the public for showing streets and houses. Jean Seaton, Professor of media history at the University of Westminster and official historian of the BBC, argued that images of individuals taken unknowingly in public spaces is a cause of concern for privacy. She mentioned photographs held by police of G20 protestors in London captured on CCTV cameras and possible invasion of privacy regarding the identities of these protestors and the possible uses to which the photographs will be put. Bolton countered this position, questioning why individuals should have any rights over such images if the event was public. Phil Harding responded with the view that this example was not an argument of privacy, but rather one of civil liberties.
Moving to the issue of a possible privacy law, Richard Thomas argued that existing laws are not being respected adequately as the media, legal bodies, banks and insurance firms are abusing privacy rights and there is no real appetite within government for a privacy law. Phil Harding asserted the need for proper public debate to decide on this issue rather than a law being passed 'via the back door' as a result of judge-made law through cases such as those involving Max Mosley and Naomi Campbell. Whittle countered that Britain does effectively have a privacy law through the Human Rights Act passed by Parliament in order to bring the European Convention into British law. Any more comprehensive protection of privacy will not be passed via any back door, but will be the result of judges currently earnestly attempting such expansion in the Court of Appeal and the House of Lords. In addition to privacy laws, Cooper highlighted the importance of media self-regulation and relevant media codes – in particular, the Press Complaints Commission (PCC) Code and the Ofcom Broadcasting Code. She argued that the more stringent Broadcasting Code, requiring proof there is a case for public interest, has had no 'chilling' effects on broadcast journalists and that perhaps this is also needed in the PCC Code for newspaper journalists.
Tim Gardam, journalist, Principal of St Anne's College, and Chair of RISJ Steering Committee, asserted that there is an increasingly stark divide between conventional media regulation and social media in concepts of privacy, which will impact on ideas of public and private. Indeed, new media are rapidly altering ideas about privacy. While many regard social networking sites such as Facebook, Twitter, blogs and MySpace as semi-private, journalists see it as information in the public domain – and therefore fair game. Whittle concluded that as a result of burgeoning new media and social media sectors, journalists and policymakers will increasingly be confronted with and required to choose between two conflicting rights – the right to privacy and the right to freedom of expression and information.
Privacy, Probity and Public Interest was launched on July 23 2009 at the Frontline Club, London.