Revolution in Libya - what happened and how the media reported it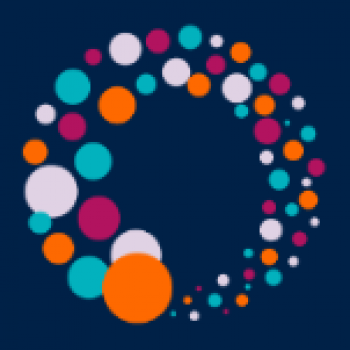 RISJ Admin
Contributing Author
Jasodhara Banerjee writes:The session by Lindsey Hilsum on covering the revolution in Libya was an honest and candid account from someone who went into the country to report on one of the defining moments of recent history.
She said that once she started working on her book Sandstorm, also on the same issue, she felt that she should have read at least 20 books before going to report from and on such a complex situation.
However, when asked what her reportage would have been like had she actually read all those books before speaking on camera, she admitted that all she probably would have been able to say on camera was, "It's too complicated."
That is what perhaps summarises the work of a television journalist reporting from the frontline. Reporting on ongoing violence or warfare creates circumstances and conditions that are unique and Hilsum focused on three aspects of it: danger, depth and bias.
Libya, she said, was an unusual situation in which journalists could actually go to the frontline."You just took a car and went there," she said. It was very different from what it was like in Iraq or Afghanistan, where journalists were embedded with the troops.
The opportunity to go to the frontline exposed journalists to a kind of danger that had therefore not been present in the other two cases. "You either feel like a coward for not going, or like a fool for going too far," she said.
The danger was especially more present for younger journalists who either had not been in a similar situation before and did not know how to handle themselves, or did not have the backing of large media houses.
The practice and pressures of live coverage of armed conflict have given rise to a lot of dilemmas and questions, such as, 'Are we rewarding too much risk-taking?'
Covering conflicts live also makes it very difficult to add any depth to a news report. However, longer pieces on Channel 4 make it easier to add perspective and bring in a more rounded view. Hilsum said she was able to speak to more people, and get them to speak on camera as well, which added more to her reports than a news bulletin.
To a related question, Hilsum said that television journalists cannot speculate on an issue, simply because it has not yet taken place. Analysis and speculations can take place in the newsroom amid discussions and debates, but the reporter on the ground can only show viewers what the present is, not what the future can be like.
Hilsum said that television journalists have often been accused of being the cheerleaders of NATO in the enthusiasm to oust Gaddafi. But how is it possible not to sympathise with the rebels in Libya, where ordinary people did not have any idea of what the government was doing to its own people, she asked. She said that Libya was not like Iraq, where the atrocities committed by Saddam Hussain were widely known.
Answering a question on the possibility of romanticising rebels in any situation of conflict, Hilsum said that there are never any clear angels and demons in a conflict, the situation is always more ambivalent than what it seems, always more complicated.