Reporting the UK to a French audience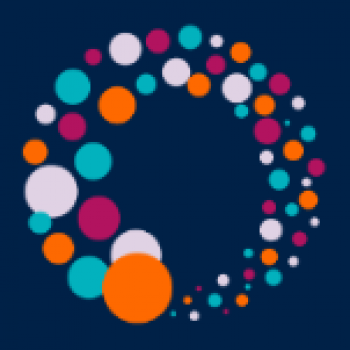 RISJ Admin
Contributing Author
Saila Kiuttu writes:
Sonia Delesalle-Stolper has a background in the news agency AFP and the French daily newspaper Le Figaro. For the last four years, she has been a correspondent for Liberation, the third largest French newspaper.
Delesalle-Stolper says that one thing which distinguishes her position from being a part of a big organization is that a correspondent needs to write about every possible subject. She has covered Northern Ireland's peace negotiations, the death of Princess Diana, the terrorist attack in London, the global finance crisis and the wedding of Prince William. She travels outside London about 10 – 12 times a year.
According to her, France loves to read about Britain. "There is this love-hate relationship between the countries". She said that the last war between them was the Battle of Hastings in 1066 when the Normans invaded Britain.
She says the French love to read about the Royal family. They like royal dogs, horses, architecture and just everything. "It is an endless source of bewilderment", she says. They also enjoy reading the independence struggles of Scotland, because they are reminded of the independence fights of Quebec, Catalonia and the Basque country.
However, she says the French don't particularly like to read about the Falkland Islands. "No-one cares about a pile of rocks in some remote location", she argues. Also strikes and demonstrations need to be big and/or important before the French lift an eyebrow. The reason is simple: Strikes and demonstrations are big in France, but the almost never get as large in Britain and besides they are often cancelled. In France you can have up to 1.5 million people on the streets, but in Britain it is a big demonstration if half a million show up.
The French think that the Brits are hysterical over the issue of whether to remain a part of the EU or not. Delesalle-Stolper says that the attitude in France is more pragmatic: there is naturally a debate on the pros and cons of the EU membership, but the question of leaving is introduced by extremist parties only.
Access to official sources in the UK is terrible, she says. Trying to interview civil servants, ministers or politicians is tough. "French people don't vote in Britain, so there is no need to help you", she heard once when she asked for an interview. For example, in the general election of 2010 all the foreign newspapers wanted to interview the candidates but in the end Nick Clegg was the only one to agree.
However, Delesalle-Stolper thinks it is a privilege to be a foreign correspondent in Britain, because there is an abundance of subjects available. In addition London is an international city, a place to meet interesting people. And then there is freedom: You can walk on the street naked and no-one pays any attention. "So in France you have to dress up?", asks somebody from the audience. "No, you don't have to dress up but you have to dress", she says.
Several other topics came up in the discussion after her presentation:
Is there a difference in writing for Le Figaro and Liberation?
In Figaro you have to write more about the city and royalty. And you have to write sometimes in a more formal and respectful way. In Liberation you are freer to say things – even about the royal family. You can also be more ironic and funny.
Are there British stereotypes for her editors in Liberation?
I have to convince the editors again and again that the food in Britain IS quite good nowadays. Also I have to correct them for thinking that London is a mere world of finance, and nothing else.
Is it hard to get contact with British companies?
Yes, they evaluate the importance of giving statements to the media according to their own need for publicity in France. And when they comply, they don't accept to meet face-to-face but usually only speak on the phone.
Is the coverage London-centered?
No, Scotland especially is interesting, but French are really keen on reading stuff about the rest of the country, too.
What about the Brits' interest in international events?
International stories are not valued in tabloids, but more serious daily newspapers like Guardian and Daily Telegraph cover quite a bit of international news. But the British readers are not that interested in international news. Maybe it is partly the language; there aren't many British people who can speak another language well. I think it derives from the school system. French is compulsory for all, but it's hard to learn other languages in the British school system.
How is Liberation doing economically?
A banker, Edouard Rothschild, gave the newspaper some money, so we are surviving. But Liberation like other newspapers in Europe is doing bad business. We need to find the right model to get money from the Internet.