Punjabi Parmesan: Dispatches from a Europe in Crisis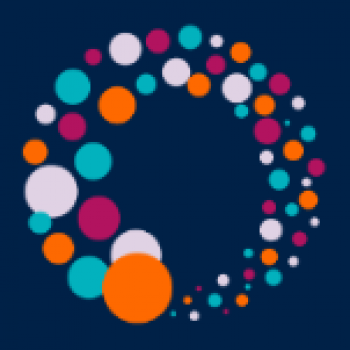 RISJ Admin
Contributing Author
Former Fellow Pallavi Aiyar releases her new book today:
Punjabi Parmesan: Dispatches from a Europe in Crisis
In 2009, after several years in China, journalist Pallavi Aiyar moved to Brussels, the headquarters of the European Union, to discover a Europe plagued by a financial crisis, and unsure of its place in a world where new Asian challengers are eroding its old and comfortable certainties.
With a lively mix of memoir, reportage and analysis, Aiyar takes the reader on a romp across the continent as she meets workaholic Indian diamond merchants in Antwerp, upstart Chinese wine barons in Bordeaux, Sikh farmhands in the Italian countryside, and Indian engineers running offshore energy turbines in Belgium.
In the Europe of today everything is in flux, as she discovers through conversations with Muslim immigrants struggling to define their identities, the austere bosses of Germany's world-beating companies, and bewildered eurocrats struggling to save the EU from splitting apart. Examining the diverse challenges the continent faces today—among them, bloated welfare states, the accommodation of Islam, the European ambitions of Indian and Chinese  entrepreneurs, and the fissures that threaten to break up this union of diverse nations - Punjabi Parmesan takes a panoramic look at Europe's first-world crisis from a unique India-China perspective.
Amitav Ghosh: "In sum Punjabi Parmesan is the story of the shared journey of Europe, India and China over the last tumultous decade. It is an enormously ambitious narrative, yet the human scale of its perspective, its unflinching honesty, its critical acuity, its humour and generosity, and the directness of the writing make it wonderfully readable as well as richly instructive."
Pankaj Mishra: "Turning her sharp gaze from China to Europe, Pallavi Aiyar showcases brilliantly in Punjabi Parmesan the many advantages of broad-based experience and comparative analysis. Anyone interested in the ironies, contradictions and dilemmas of globalization should read it."
Author Bio
Award-winning foreign correspondent Pallavi Aiyar has reported from China and Europe for over a decade. Her China travelogue, Smoke and Mirrors, won the Vodafone-Crossword Popular Book Award for 2008. Her novel, Chinese Whiskers, a modern fable set in China, was published in America, Italy, Belgium and India. She is also the lead author of the Lonely Planet guide, China: For the Indian Traveller. Pallavi Aiyar is now based in Jakarta, Indonesia.
Visit Pallavi Aiyar's website here