Politics and media in Sub-Saharan Africa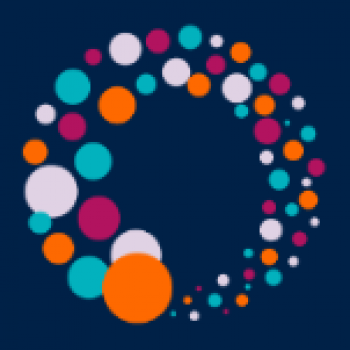 RISJ Admin
Contributing Author
William Yaw Owusu writes:Keith Somerville's main point was that both in Kenya and Malawi there has been more pluralism in the media in recent decades, but a heavy concentration of media ownership and close connections between the media and politicians has become a severe restriction on free and responsible journalism.
In Kenya, Somerville said, media concentration has created a system that lacks balance and impartiality, particularly at election time or in periods of political tension.  During the elections of 2002 and 2007 and the constitutional referendums in 2005 and 2010, the media was accused by observers and in post-vote inquiries (both Kenyan and international) of a lack of professionalism, of bias, and of susceptibility to bribery,  intimidation, and direct political manipulation by owners or politicians connected to owners of media houses.
Somerville described how some radio stations, and especially those broadcasting in the vernacular, contributed significantly to the post-election violence in Kenya in a similar way to what happened in Rwanda in 1994 in part because regulators did not have the capacity to check the media.
Turning to Malawi, Somerville said the media landscape liberalised in 1994 after the dictatorship of Kamuzu Banda. According to him, the media has been playing a significant role in the consolidation of democracy. He also acknowledged that new media was having significant influence on the national discourse.
He cited the role new media together with mainstream media played in the transition after the death of President Mutharika in April this year. Websites like that of the Nyasa Times, Capital Radio and the Malawi Voice, plus bloggers such as mabvutojobani.wordpress.com, kept up a running commentary on events such as meetings of cabinet ministers and statements by the Chief Justice and Law Society that the constitution must be respected.
Somerville says this outpouring of opinion may have played a significant part in the decision by the army, police and judiciary to abide by the constitution and to ensure Joyce Banda's inauguration on 7th April.
In his talk 'Media, politics and adaptive authoritarianism in Uganda' Michael Wilkerson described how the Ugandan government was engaging in what he called "token democratisation", "elite clientelism" and "donor manipulation". He said radio had become the dominant medium even though the press has been around for a long time. 85% of people get news from radio every day or several times a week, compared to 24% for television, and 24% for newspapers. However, newspapers still do most of the newsgathering.
The media he says play a watchdog role especially on corruption and human rights abuses, but the government's reluctance to punish corrupt officials has become a disincentive to investigative journalism.
Wilkerson believes there are signs of an emerging new media landscape which does have the potential to hold power to account. He says currently in Uganda, journalism faces issues like self-censorship, bribery and frustration.  He finished by saying that the emergence of oil in commercial quantities, succession planning and regional military politics are going to be the main issues shaping politics in the near future.