Photojournalists under pressure to diversify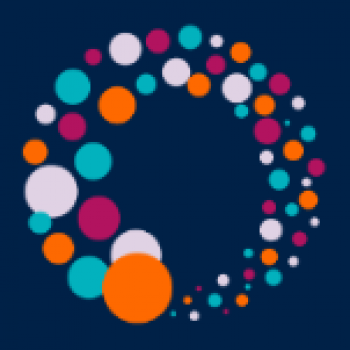 RISJ Admin
Contributing Author
By Adrian HadlandPhotojournalists are increasingly being asked to produce video footage even though most prefer stills photographs.
The shift in professional practice is one of a series of developments indicating that photojournalists are having to diversify their work routines and income sources in order to survive in the digital era.
This is according to the latest data emanating from an annual study designed to track the working conditions, attitudes and practices of photojournalists from all over the world.
The study found that 37 per cent of the participating photojournalists agreed they were required to shoot video as part of their work routine. In last year's study, the figure was 32 per cent.
The overwhelming majority of participants, in excess of 80 per cent, said they preferred to shoot stills photographs rather than video.
While the study is a collaboration between the UK's University of Stirling and the World Press Photo Foundation (WPP), the Reuters Institute was involved in the launch of the project, published the initial report and retains an ongoing interest.
Almost 2,000 photojournalists participated in the 2016 study. All had entered WPP's prestigious annual photographic competition.
The photojournalists, from more than 100 countries and territories, answered almost 70 questions on a wide range of issues from the ethics of professional photography to income sources and technology use.
The annual study is believed to be the first major longitudinal research conducted into professional photojournalists.
The publishing of the first round of results generated controversy in 2015 with a series of follow-up articles on the gender gap and on young photographers published in Time magazine and on the new digital ethics in the New York Times.
The data from both year's studies suggest photojournalists are having to be more versatile, more entrepreneurial and are in many cases having to find income from beyond photography in order to survive in the digital era.
The 2016 study suggests fewer respondents are working as full-time photographers compared to last year.
Instead, there has been a rise in part-time work with a greater number of respondents taking on photography-related work (such as teaching) or even work unrelated to photography (in the catering industry, for example).
Compared to last year's survey, a smaller proportion of photojournalists are earning 100 per cent of their income from photography.
Surprisingly, not even half of the photojournalists who participated in the study currently make all their money from photography.
Asked to list their regular clients, respondents also named a smaller spread of organisations this year than in 2015.
The combined data, though the 2016 data is still provisional, suggests the respondents are finding it increasingly difficult to rely solely on photography for their income and for survival.
This sense of "precarity" is not uncommon among practitioners in the creative industries.
Elsewhere in the creative industries, scholars have already noted the rise of zero hour contracts and an assortment of more casual work arrangements but also increases in stress, insecurity and ill-health.
The 2016 WPP data suggests women photojournalists, already heavily outnumbered in the profession, were especially likely to have more complex or precarious working patterns. The proportion of women generating 100 per cent of their income from photography was lower than that for men, and declined more substantially over the past year, the data suggests.
The study this year included new questions and more detail on the question of ethics in photography.
A high proportion of the respondents, around 83 per cent, believed photographers should understand professional ethics while almost 80 per cent of those who took part in the 2016 study indicated they believed the manipulation of photographs was a problem (compared to 76 per cent in 2015).
While most agreed staging photographs was fine when taking portraits and 12 per cent said they 'never' staged pictures, more than 6 per cent (or 127 respondents) said they were likely to stage in news situations if this meant getting 'a better photograph'.
The full 2016 report will be made publicly available in August this year on the WPP website.