New research papers by Reuters Journalist Fellows now available online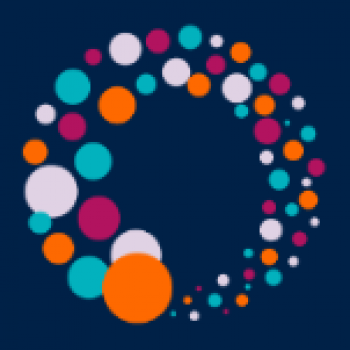 RISJ Admin
Contributing Author
The research papers of four Reuters Journalist Fellows can now be downloaded from the Reuters Institute website.
Serving Readers in Fractured Societies: Case Studies from South Africa and the Balkans
John Conyngham Editor of The Witness newspaper, South Africa
This research analyses at the climate of transformation after minority rule, the tensions created whenever a society has a market-dominant minority, the complexion of the debate in the public sphere, 'loyalty' and 'disloyalty' in reporting, the strident standoff over HIV/Aids and Zimbabwe, and the emergence of the disturbing phenomenon of official cavalcades intimidating motorists on the country's highways, and how some of these issues have played themselves out in the press.
With or Without Georgia? The Portrayal of Abkhazia and South Ossetia in the New York Times, Süddeutsche Zeitung, the Guardian and Novaya gazeta during the conflicts of 2004, 2006 and 2008
Salla Nazarenko, Project Leader at the Institute for War and Peace Reporting
This research analyses how the break-away regions of Georgia, Abkhazia and South Ossetia have been reported in four liberal newspapers during the escalations of conflicts with Georgia in 2004, 2006 and 2008, examining the geography of news, noting the geographical locations of journalists when covering these regions, and uncovering how several words, concepts and historical comparisons are used in news texts.
The Murder of Norbert Zongo: A history of investigative journalism in Burkina Faso
Ramata Soré, Journalist, L'Evenement, Burkina Faso
This study focuses on the challenging conditions in which investigative journalists work in Burkina Faso. Few journalists are willing to look for truth and evidence to shed light onto hidden events and issues in order to bring justice. Those who dare to show such commitment are subject to many threats, harassment and even death. The brutal murder of Norbert Zongo on 13 December 1998 is one example. Before his death, he tracked down the political regime and its elites; he denounced certain political practices and revealed the contradictions to the public stage. Globally, he fought against illegitimate decisions, mismanagement, corruption in the government and business sectors, and social unrest.
Climate Change Journalism: A comparative study of Japanese coverage of COP3 and COP14
Toshiya Kaba, Environment and Energy News Writer,  Tokyo Shimbun/ Chunichi Shimbun
This paper examines how media reports of COP3, which was attended by about 4,000 reporters, compare with the media coverage of COP14.  By focusing on this, it aims to find out how to report accurate information on climate change and international negotiations to readers. The negotiation for the new protocol at COP15 is likely to be very complicated and it is no exaggeration to say that a successful outcome depends, to a very large extent, on media coverage of this negotiation process. Independent ways of thinking, continuity of coverage and worldwide networking are three factors that will be required of journalists helping to combat climate change.