New challenges of reporting on government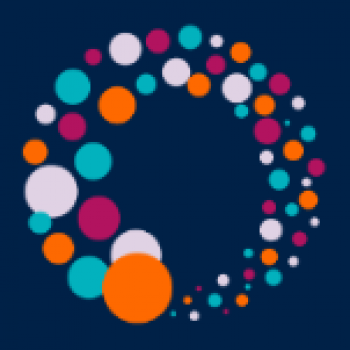 RISJ Admin
Contributing Author
Hrvoje Krešić writes:It takes something significant to run with education on the front page of a newspaper, but Chris Cook has managed it on several occasions at the FT.
In his work, Chris relies heavily on gathering and analysing huge amounts of data - if for no other reason than because the "last press briefing given by the UK Education Secretary was in February 2011". Education reporting is hard to imagine without dealing with information on tens,or hundreds of thousands of students. In order to pick out trends from such data, while still protecting the privacy of every student, it can take up to 10 months to put a single story together.
While gathering news on schools and universities, he finds local authorities much more useful than central government. However, thanks to the Freedom of Information Act 2000 (FOIA) Chris can ask from central government any information that is not classified, including the e-mail correspondence of ministers or even of the Prime Minister himself. Prior to disclosing such data, you need to prove that that disclosure would be in the public interest. Plus, it helps if a journalist knows what exactly he/she is looking for.
Thanks to the FOIA, Chris disclosed that Michael Gove, current education secretary, believed he could avoid correspondence between himself and his advisors being subject to Freedom of Information Requests. The Education secretary and his advisers had conducted government business using private e-mail addresses, and tried to avoid disclosure. But as powerful a tool FOIA might be, through it none of the e-mail correspondence between Mr Gove and his advisors could be disclosed, since it was allegedly destroyed.  Mr Gove's department stated that deleting e-mail was "simply part of good computer housekeeping".
That is not the only problem with the FOIA: civil servants responsible for handling Freedom of Information Requests are often trying to cover for central government. "On one occasion they will edit your request and provide only a smaller amount of data that you asked for, on other occasions they will ignore completely a request as long as it's legally possible", said Chris. How inconvenient for government FOIA can be, is best illustrated by quoting Tony Blair, the former PM. "The worst mistake I've ever made", said Chris quoting Mr Blair ("...and that certainly raises the bar quite high", commented John Lloyd, director of journalism at RISJ) "was passing the Freedom of Information Act." But many British journalists don't realise that and don't use the FOIA in Chris' regard "as much as they should".
The fact that, thanks to a single Act, a journalist in the UK can demand and get e-mail correspondence from a prime minister was somewhat surprising to journalism fellows.
Even to those coming from Finland.
In all the home countries of the current journalist fellows there is an act (or acts) similar to FOIA, which is based on a presumption that every document that is not classified can - provided there is a good reason - be made public. In some countries that happens more easily (Finland, Austria, USA) than in others (Turkey, China), whereas in some countries (Croatia) ministers using e-mails for official correspondence and thus leaving a written trace of their business would be seen as a "civilisational breakthrough".