Mark Thompson outlines future of The New York Times in the digital age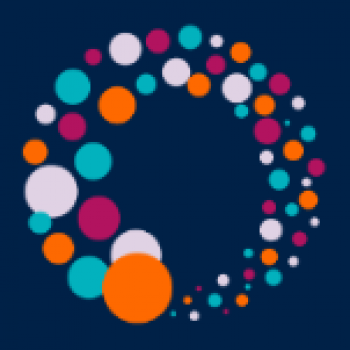 RISJ Admin
Contributing Author
Mark Thompson, President and CEO of The New York Times Company, today unveiled his thinking about the future growth of The New York Times in the digital age.
He was delivering the 2013 Reuters Memorial lecture at the Reuters Institute for the Study of Journalism – his first major speech since taking up his post at The New York Times, entitled 'Paying the Piper:Rethinking the Economics of Newspaper Journalism.'
To watch the lecture on You Tube click here
Thompson argued that the demand for serious journalism was greater than ever. The industry's main challenge now is developing a sustainable business model and Thompson saw reasons for optimism at the top end of the market:
'…the journalism that serious newspapers do has retained its saliency and indispensability, and...we are currently seeing more journalistic and creative digital innovation from them than we are from either the tabloid newspaper world or the broadcasters... The turning-away of much of the rest of US news media – across print, TV and the web – from thorough international reporting and all the costs associated with it means that,...outstanding American professional journalism about the rest of the world, faces less competition than it did ten, or fifty years ago'.
Thompson is sceptical about whether digital advertising on its own would ever be sufficiently large and secure enough to support a large-scale quality news operation. Instead he suggests a more nuanced approach, combining digital ad revenues with other sources of income.
Speaking in front of an invited audience of 200 people including journalist alumni and editors gathered to celebrate three decades of the Reuters Journalism Fellowship Programme at Oxford he suggested that one option would be to extend the appeal of online subscriptions, and to leverage The New York Times brand into conferences, smart games and e-commerce.
He said: 'We don't believe that digital is a done deal: we expect to run a hybrid business for many years to come, print and digital, not to mention subscription and vital ad revenues as far out as anyone can see"
Thompson suggested the industry could learn lessons from the Hollywood film industry that exploits  'the same underlying intellectual property through multiple formats and time-windows.'
News is too time-sensitive for many windows through time, but the development of multiple different expressions of our journalism, optimised for particular audiences and use-cases aims to achieve a similar economic benefit. He said.
He hinted that a future digital model could offer varying charges for a range of different levels of service.
We want everyone to have the chance to sample Times journalism. But we also want as many people to pay for it as possible.....The first plank of our new strategy is to develop additional pay offerings aimed at those who tell us they would certainly pay us something for Times journalism but less than the $200 or so which is our current lowest digital subscription – though we also intend to create enhanced offerings for those who tell us they would pay us more than the current most expensive subscription if we offered them the right additional features and services.
Thompson also said that as from next month, the International Herald Tribune will be replaced by the International New York Times as the newspaper goes after paying subscribers across the world, in English initially and possibly in other languages over time.
He said he believed The New York Times had the global reputation for high quality journalism that people will pay for. 'Without any marketing whatsoever, without the ability to address people who hit the pay-gate in their own language or to bill them in any currency other than the dollar, we gained around 70,000 subscribers from outside the US since the pay model began two and half years ago.  Now we want to see if we can attract more when we do put all of those things in place'.
For futher information contact:
Eileen Murphy, Vice President, Corporate Communications, The New York Times. t. 212-556-1982 eileen.murphy@nytimes.com
Vicky Taylor, Communications Director, The New York Times. t. +44 (0)20 7061 3520 / vtaylor@iht.com
Notes for Editors:
Reuters Institute for the Study of Journalism
The Thomson Reuters Foundation is the core funder of the RISJ Institute, based in the Department of Politics and International Relations at the University of Oxford. The Institute was launched in November 2006 and developed from the Reuters Fellowship Programme, established at Oxford 30 years ago.
The Institute, an international research centre in the comparative study of journalism, aims to be global in its perspective and provides a leading forum for scholars from a wide range of disciplines to engage with journalists from around the world. See reutersinstitute.politics.ox.ac.uk/. The Institute examines many aspects of the future of News worldwide, and its 2013 Reuters Instituite Digital News Report 9 country study has become a reference point in that debate. www.digitalnewsreport.org 
Previous Reuters Memorial Lecturers have included, Arthur Sulzberger, Publisher, New York Times 2008, Carlo De Benedetti, Chairman, Gruppo Editoriale L'Espresso/La Repubblica, 2009, Baronesss Onora O'Neill, 2011 and Prannoy Roy, President and Co-Founder, New Delhi TV 2012
Mark Thompson, President and Chief Executive, The New York Times Company
Mark Thompson became president and chief executive officer of The New York Times Company in November 2012. Before joining the Times Company, Mr. Thompson served as Director-General of the BBC since 2004, where he reshaped the company to meet the challenge of the digital age. He also oversaw a transformation of the BBC itself, driving productivity and efficiency through the introduction of new technologies and bold organizational redesign. From 2002 to 2004, Mr. Thompson was CEO of Channel 4 Television Corporation and before that the Director of BBC Television.