Making a Success of a News Start-up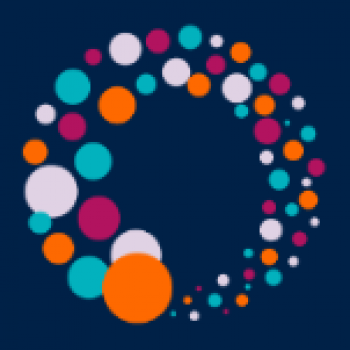 RISJ Admin
Contributing Author
Anuradha Sharma writes:Planning a start-up? Got a winning idea? Well, then, rise early.
Reuters Breakingviews founder and former editor Hugo Dixon said being an early bird made all the difference in the dotcom-crowded media landscape of the late '90s. He and his colleagues got in to work at 7 a.m. which helped his financial analysis and views start-up acquire an edge over the Financial Times' Lex column that he once edited and later successfully competed with.
"The first thing you need to do is have a good idea for a product that you are producing," said Dixon. "My view is that it should be something different. If you are producing something that's out there in the market, it has to be better."
Breakingviews was created in 1999 when the dotcom bubble was close to bursting. While dotcom businesses generated "tremendous enthusiasm", the internet was full of free and "me-too" journalism, Dixon said. So product differentiation was necessary.
In a way it (Breakingviews) was like FT's Lex column. But there was one important twist, and it was not just the fact that it was on the internet. We were able to be out with our comments the day the events were happening. So we aimed to be first with the views whereas, in those days, the FT was almost a day late.
Being ahead of print-based competitors by 18-20 hours gave Breakingviews its much-needed unique selling point. Also, while other dotcoms focused on the retail market, Breakingviews decided to create its niche in the institutional investor market. But positioning itself in the crowd was just half the battle.
What Dixon described as a chicken-and-egg problem meant that on the one hand good journalists were needed to deliver sellable content and, on the other, it was difficult to get good journalists to take the plunge in a start-up. This meant piecing together a team, sometimes with people from non-journalistic backgrounds.
Equally important was to have an effective sales and marketing team. But there was also a time when the start-up had none, Dixon said. At times the editorial side has had to look after the commercial operations too.
Getting journalists to deliver involved imposing artificial deadlines and word-limits (usually of 350 words). There were four focus areas: speed, value for time, analytical depth and enjoyable read. Stories not only had to be done fast, but they had to be also crisp, short and racy, without compromising on analytical depth.
So how did the start-up manage to get journalists out of bed to the editorial desk so early in the morning? Journalists were given stock options in the company. Ownership interest in the company had the desired results.
A lot of thought went into finding a business model, he said. After an unsuccessful attempt at individual subscription model, Breakingviews opted for institutional subscription, consciously avoiding the free-to-air, advertisement-supported business model.
Having begun well, it was important to keep the momentum going, Dixon said. Flagging enthusiasm, he said, was one of the main reasons for the undoing of start-ups. At one point Breakingviews came close to breaking up because of the strained relationship among people within. "People are very important. And it is not just about talent," he said, adding how in start-ups like his, the relationship between colleagues can get very intense and influence the health of the company.
Eventually, the "product with a unique twist" was both an editorial and financial success. In 2009, it was acquired by Thomson Reuters reportedly for a sum of US$23 million and became its global brand delivering "agenda-setting financial insight."