Journalist Fellows' research papers now online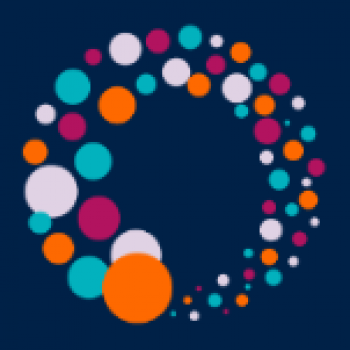 RISJ Admin
Contributing Author
Three recent Reuters journalist fellows, Gabriela Jacomella, Oksana Vozhdaeva and Sampo Vaarakallio, have published their research findings online:Gabriela Jacomella, an Italian journalist of several years' experience at Corriere della Sera, has written an extensive study on the media treatment of migrants in three European countries. In her study, 'Media and migrations: Press narrative and country politics in three European countries', Gabriela first focuses on exploring a new methodology for evaluating the media coverage of migration. She then applies this evaluation grid to the press coverage of the Rosarno riots in Italy which took place in January 2010. She chooses four newspapers from her own country Italy, and the same number in Germany and the UK, the last two as examples of countries with a diverse and long-standing history of migration, as well as a substantially different media approach. Amongst her many fascinating conclusions is her obseravation that 'every newspaper seems to fall prey, at various degrees, to the temptation of inflating news and portraying the sensationalistic, simplified version of the story. The readers are therefore presented with a coverage that kicks off with strong negative messages, and an identification of the "migrant issue" with disturbing concepts such as emergency, segregation, and cultural differences.' A second relevant finding is that the voice of migrants is highly under-represented, regardless of the political orientation of the newspapers.  Gabriela is keen to explore the possibilities of her new methodology or codebook being used as the basis for a proper advocacy tool, or as a device to help media professionals to improve their coverage of migration issues.'
Oksana Vozhdaeva, an award-winning broadcast journalist at the Tomsk TV-2 station in Russia, has written a highly topical comparative study of the distinct challenges facing regional broadcasters in Russia and the UK. In her research paper, entitled 'The crisis in commercial regional TV: main challenges and possible solutions. A comparison of Russia and the UK', Oksana first outlines the main structural problems affecting regional television in the two countries. Russia for example is not suffering to the same extent as the UK from the migration of audiences to the internet and the decline in advertising from the boom in satellite and cable channels. However, regional broadcasting there has been vulnerable to a general economic downturn which has meant some stations have become more reliant on government, rather than private advertising. This in turn has increased the risk and reality of government influence over editorial output.  Oksana provides in-depth case studies of TV-2 in Russia, and ITV-Anglia and Oxford's Channel 6 in the UK which point to the similarities and differences of the two markets.  She stresses the importance of local and regional broadcasting for a healthy democracy and argues that there is a business model that can work. She concludes that regional companies in both Russia and the UK should 'move forward with a multi-platform of independent companies based on-line, and paid for by viewers and advertising'.
Download The crisis in commercial regional TV: main challenges and possible solutions. A comparison of Russia and the UK
Sampo Vaarakallio, a Finnish journalist with more than 15 years' experience working with the Finnish Broadcasting Company's RadioNews, has written a study examining how the French media reported the debate about the wearing of the burqa. In his study, 'Veiled Phobias: The French Republican Dress Code', he focuses on four publications namely Le Figaro, Libération, Le Nouvel Observateur and Le Point, at the beginning of 2010 when coverage was extensive due to a proposal by a parliamentary committee to ban the burqa in public places. Even though less than 2,000 Muslim women in France wear the burqa, the four publications dedicated several articles and comment pieces to the theme as it was such a hot political topic and went to the core of French values of 'la laïcité'. Vaarakallio argues that the French media debate on the burqa was a straight continuation of the post 9/11 narrative of Islam as a monolithic and intolerant religion, associated only with fundamentalism and terrorism. He found there were important differences in how much space different papers gave to Muslim voices (Le Figaro none, Liberation plenty), but he finds that in general 'national identity was seen in an old-fashioned way and the multicultural reality of French society was denied', and that the French media included in his study 'did not discuss how wearing a burqa might be a political manifestation and an act of resistance against the West'.