Journalism, Democracy and the State in South Africa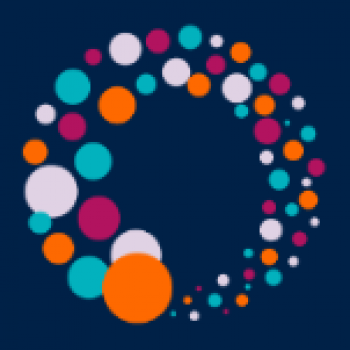 RISJ Admin
Contributing Author
An Essay by Adrian Hadland, RISJ Visiting Fellow, Michaelmas 2009.South Africa has now been a democracy for more than 15 years. It has a Constitution that is renowned as one of the most liberal in the world, a ruling party that has a 100 year long history of embracing human rights and a diverse and free media. But in many ways, the state has sought to intervene in and constrain the media in post-apartheid South Africa. This ranges from the recent use of apartheid-era legislation - such as Section 205 of the Criminal Laws Amendment Act - to force journalists to reveal their sources, to policy aimed at introducing state regulation over the print media. This paradox is a reminder of the fact that in democracies, and in most cases prior to this too, the media and the state have been engaged in a tug-of-war over information and power that lies at the heart of democratic life.
This media-state interface acts as a barometer for the quality of democracy. Where the media is free and diverse and the state is accountable and transparent, democracy is healthy and strong. Conversely, where the media is constrained and influenced and the state is invasive and controlling, democracy is diminishing. This, in brief, is the subject of the book that I was working on during my Visiting Fellowship at the Reuters Institute for the Study of Journalism for the Michaelmas Term 2009. It traces the media-state relationship and argues that the state is taking advantage of the current global crisis in the media to impose its agendas and exert control over the content and range of media in South Africa.
In researching the book, the culmination of 15 years as a political journalist covering South Africa's transition to democracy and almost 10 years working for the democratic state, this media-state interface was one of five observations that occurred to me concerning the process of state formation and of transition. I have found they are generally understated in the literature, or are alluded to in an anecdotal fashion. But I think they each have enormous power and sentience and in their articulation, describe a pattern of human and political behaviour that will ultimately determine the kind of society that emerges.
After the importance of the media-state relationship, my second observation concerns the immensely powerful role of leadership. South Africa was hugely fortunate to have a cadre of about 100 skilled, passionate, committed and wise leaders from several political parties at the helm of the negotiation process. At the top was, of course, the iconic Nelson Mandela. But surrounding him both within his own party, the African National Congress, but also occupying oppositional positions in the National Party, the Democratic Party and to a lesser extent the other political formations, was a grouping of such caliber, a successful transition was almost inevitable. On the ANC side, for instance, a chief negotiator in the form of Cyril Ramaphosa who had headed for years the country's biggest and most powerful trade union, the National Mineworkers' Union. His negotiation skills were legendary long before he even sat at the negotiating table. Also on his team, Kader Asmal, a professor of constitutional law from Trinity College Dublin, one of many legal, constitutional and human rights experts on both sides. This group of leaders carried South Africa not only through four years of hard negotiations but also through the first five years of the first democratic Government of National Unity. As a ringside observer of these people during this process, no scholar has come to close to assigning the appropriate level of import to this human cocktail of competence. But the South African transition to democracy would not have happened without them.
Perhaps because leadership is such a difficult thing to measure or compare, it has not received much attention in the literature. Diamond, Linz and Hyden have all cited the importance of leadership in democratization but have not developed the notion to any great degree. Elite theory has gravitated around the influence exerted by powerful groups and interests. But the multiparty negotiators in South Africa were anything but homogenous and could hardly be considered an elite. To truly understand politics and its relationship to the media, one needs to understand the dynamics and impact of leadership.
My third observation is that power corrupts. This is of course not an original thought and many scholars have alluded to the decay that power tends to cause even in the hearts of those considered immune. It was Lord Acton who first came up with the notion, in relation to the Catholic Church of his day, that power corrupts and absolute power corrupts absolutely. Foucault has devoted much of his work to trying understand the nature of power and its effects on society. Gore Vidal has written a brilliant essay on the way in which the Caesars of Ancient Rome invoked, enjoyed and abused power. O'Donnell and Giddens have also, more recently, considered the role of power in modernizing and globalising societies. But at close hand I have seen over and over again how individuals in positions of power are vulnerable to dishonesty, fraud, corruption and abuse. Perhaps this is because the greater a power is vested in an institution, the more opaque is the accountability and transparency that surrounds that institution. Once actions can be hidden and are immune to correction or discovery, human beings seemingly cannot help themselves from taking advantage. Power breeds arrogance and complacency and these are very dangerous in any society, let alone in one struggling to consolidate democracy.
My fourth observation is bureaucracy is instinctively conservative and will expand, multiply, stifle and constrain wherever it is able. This is the managerialisim Miliband bemoaned in the Soviet Union. This is Wagner's Law and also Parkinson's theory. It is once again something I have seen first hand. Its most famous moment in South Africa was when Nelson Mandela walked into the office of the president for the first time in 1994 just after winning South Africa's first democratic election and found – nothing. No phones, no fax machines, no computers, no files, no stationery. The public service is a necessary evil, as nothing at all can be accomplished without it. But the process of bringing a public service to heel, of reforming it and of introducing efficiency and capacity is a fraught process that has got the better of many a new administration. Few factors are more dangerous to democratic consolidation than administrative inaction, deliberate or otherwise.
My fifth and last observation concerns the importance of journalism as a vital ingredient in democratic consolidation. I know the media world is changing rapidly, that newspapers are under pressure like never before and that new media are likely to change media and journalism for ever. But there is no substitute for professional journalists when it comes to holding the state to account. The Fourth Estate really matters. Citizen journalism is useful and the Internet has repeatedly shown its power in circulating information and news. If, in the next ten or twenty years, journalism itself diminishes and plays less of a role – as the state in most cases would prefer – it will only undermine democracy and allow politicians and state actors to make manifest all the worst characteristics of human nature: vanity, arrogance, corruption, selfishness, greed and stupidity. A democracy without professional journalism is a vulnerable democracy. It is in all of our interests to build journalism and to ensure that through the bumpy times ahead, spaces continue to be found for dedicated, skilled journalists to tell the real story.