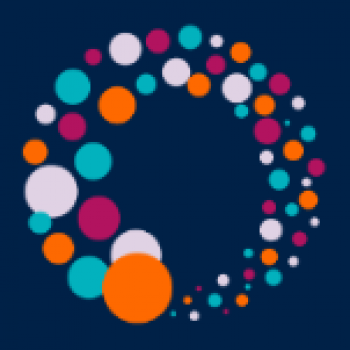 RISJ Admin
Contributing Author
Adriana Carranca is Editor at Large for O Estado de S.Paulo, the leading daily national newspaper in Brazil and is due to join the RISJ Journalism Fellowship Programme in January 2012.This is the second in a series of weekly dispatches she will be sending from Afghanistan and Pakistan.
"In the driest whitest stretch of pain's infinite desert, I lost my sanity and found this rose." Rumi
When news of a major blast in the government office of Takhar in Northern Afghanistan popped up on my computer last Saturday, I soon remembered Abdul Jalil, a 20 year old Afghan soldier I recently met from the same province: "If Takhar falls under the Taliban's domain, the whole North will follow," he anticipated in despair. I just hope he is wrong.
During my days in the North, I would wakeup to the beautiful melody of the morning call for prayer that echoed from the humble mosques amidst the breathtaking landscape of Hindu Kush, only to be greeted by Abdul's delicate smile. Every morning, as I went downstairs to the clinic to get a cup of tea, there he stood, amongst the roses in the greenest garden I have ever seen; hands in the dirt, eyes captured by the beauty of the latest flower to bloom.
Abdul finds it difficult to move. Putting his entire body weight onto one foot, he lifts his left leg by the knee with both hands and carries it to the other side of the fence. The right leg eventually follows, but he often loses his balance and falls down. It has been only two days since he first tried his new leg, a prosthesis provided by the International Committee of the Red Cross - the humanitarian organization that has helped over 54,000 war victims in Afghanistan to walk again over the past 30 years of consecutive conflicts.
Abdul leaves his garden for a moment to tell me his story. For 24 hours non-stop, he had been fighting alongside U.S. forces in the mountains of Paktika, in Southern Afghanistan. According to American sources, there were about 300 Taliban fighters nearby and they were getting really close. There were shots and explosions. The conflict was approaching them like a thunderstorm. Suddenly, Abdul felt a tug. It was as if the floor had risen under his feet. He fainted. As he regained consciousness, he was in a white room in the military hospital with one leg missing.
Abdul was lucky. Fifteen Afghan soldiers lost consciousness at that very same moment, but never recovered. Fifteen bodies added to the death toll of war in Afghanistan. Fifteen new widows and dozens of orphans  added to the burden of a country with already too much at stake. Unprotected and without inheritance rights, the widows depend solely on a family man to provide shelter and help feed their children. Most Afghan women are illiterate; few have jobs.
Abdul shows me the picture of his beloved, a young Afghan girl with deep brown eyes and his same delicate smile. They had planned on getting married, but now disabled and unemployed his plans will have to be postponed. "One has got to cultivate patience," he says, making me ashamed of my own angst. In the pervasive anxiety ridden and anti-depressant using culture of the West, it's disturbingly surprising to learn such a lesson from a person whose life has been turned upside down by the interests of powerful nations. While the rich world can buy everything, it still lacks simple wisdom and serenity.
"The one who has no patience, has no roses," he goes on, pointing to the rosebuds about to open. Now recovering from the blast, he can at least return to his garden. It is very uncommon to see young men of his age so dedicated to flowers in the West. But Afghans love their private little paradises - islands of peace and beauty amidst the chaos of an entire country destroyed by successive conflicts.As the Soviets were defeated and the Taliban rose to power, prohibiting music and dancing, kites and birds, even laughter on the streets, Afghans turned to their gardens in search of some kind of leisure and relief.
Spring is their favourite season. It's also the most violent.
If the death of Al Qaeda leader, Osama bin Laden, made any difference to the war in Afghanistan it was simply to postpone, for a week or so, the insurgents' spring military operations. In the days following Bin Laden's alleged assassination during a US attack on a compound in the city of Abbottabad, Pakistan, the Taliban remained strangely quiet.  That is until they finally admitted his death, anticipating it would "give a new impetus to the current Jihad against the invaders."
Shortly after, they were back fighting, only stronger and angrier.
Among the dead in Saturday's bold attack were General Daoud Daoud, the top police official for Northern Afghanistan; Shah Jahan Noori, the provincial police chief; and two NATO soldiers. Among the wounded were Major General Markus Kneip, the German commander of NATO's force in the north; and Abdul Jabar Taqwa, the Governor of Takhar Province.
A popular figure among Afghans, General Daoud Daoud was a former commander of the national hero Ahmad Shah Massoud, also assassinated in Takhar, two days before the September 11 attacks in the United States. The General had been appointed head of the police for nine Northern provinces only one year ago, when the situation in the region started to deteriorate.
The incident now raises many concerns about regional stability. Above all, it dealt a crippling blow to the already fragile trust Afghan citizens placed in their government and with international forces. Supposedly dressed as a police official, the suicide bomber infiltrated the heavily guarded governor's compound in Taloqan, the capital of Takhar, where the top NATO and Afghan officials weregathered after a meeting, ironically, to discuss strategies to prevent the spread of the Taliban across the North.
The insurgents claim responsibility and said "killing high ranking officials will continue." They seem to be honouring their promise. On Monday, a car bomb targeted a NATO base in the western city of Herat while another one was almost simultaneously detonated in downtown, killing at least four Afghan civilians. Coalition forces were among the injured, according to Afghan and ISAF officials. Eight U.S. soldiers were killed in two other successive blasts in the southern city of Kandahar and a suicide bomber in uniform blew himself up inside the biggest national military hospital in Kabul, killing six and wounding more than twenty, in the two deadliest assaults in the past two weeks.
Since the launch of the Taliban's new spring campaign, more than 40 NATO soldiers have been killed - nearly 200 this year. The rise of violence has been of special concern as U.S. troops prepare a gradual withdrawal beginning in July, as part of a handover to Afghan security forces to be concluded by 2014.
"It's not time for the foreigners to leave," says Azizullah, a 58 year-old Tajik from Takhar's neighbouring province Badakhshan. "The Afghan government and national army will not be able to keep the country safe!" He fears the war will return to these lands, where the Soviets left behind tracks of mines, and the civil war and the consequent Taliban regime only deepened economic struggle and isolation, forcing many locals to seek refuge in neighbouring Pakistan or Tajikistan.
Azizullah intends to leave his land only when dead. "And then they (the Taliban) can bury me right here," he says, stabbing the shovel in the ground. "Where would I go? What else could I do but fight? Yes, I'm tired and scared, but if the Taliban come and bring uncertainty back into this land, I'll dig up my weapons and fight them."
He may not even need to bother. Earlier this year, the U.S. started an experimental programme where they "give villagers AK-47s and a three-week training course and encourage them to protect their neighbourhoods from the Taliban," according to the Washington Post. As part of the withdrawal strategy, the initiative has been replicated around the country and it is expected to reach 30,000 troops to partner with the local police forces in different rural areas, where the foreign military presence is weak.
The plan has been widely criticized. In a country with a history of invasions and resistance; whose latest generations have known nothing but war for the past three decades; whose commanders divided in ethnic groups and tribes perpetrated a bloody conflict among themselves not so long ago; whose people mistrust the government, local institutions and foreign allies, feel trapped by criminal groups and warlords, held captive in the hands of religious radicals who manipulate their faith for self-interest, and have grown skeptical of even their closest neighbours, handing out guns doesn't sound like a good idea.
Feeling unprotected, many already carry guns. Afghan law permits civilians to own weapons as long as they are registered with the government. "And they all do, more and more, as they feel their leaders can not provide them security. We are leaving a country with millions and millions more Afghans arming themselves," says Jolyon Leslie, a South African architect who has dedicated the past 30 years to rebuild Afghan war torn historical sights. He is the co-author of Afghanistan: The Mirage of Peace, an impressive account of the failure of the state and the international coalition and aid in the country.
"From Badakhshan all the way down to Kandahar and Helmand you have a corridor of arms, with convoys of Pashtum (ethnic group dominant among the Taliban) insurgents being protected by Tajiks. Yes, they have different ideologies but, when people are disillusioned, business is business," he warns.
"I never wanted to fight, but I had no choice," says Abdul. He grew up in the village of Khojahor in Takhar Province, surrounded by flowers, wheat, cotton and melons. One day his father stepped onto an old Soviet mine and became completely blinded. He could no longer look after his fields. The plantation was not enough to sustain them, anyway. So the older children went to look for jobs. Abdul dropped his roses and took up arms. As a local guard, he earned 1400 Afghanis (20 British pounds) per month.
Ten years of foreign presence in Afghanistan hasn't brought any benefits to the lives of his family; nor could  the Soviets, warlords, or the Taliban. Like most Afghans, he lives to survive day-to-day, one misfortune after another. "How can he still care about roses with so much tragedy around?" I dare to ask. He gives me that smile; it requires no words.