The Future of News across the World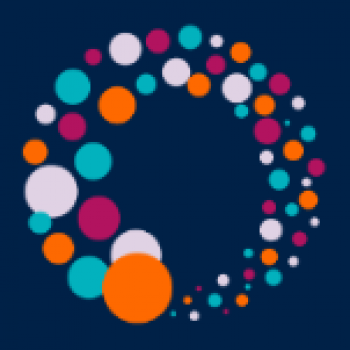 RISJ Admin
Contributing Author
Rasmus Kleis Nielsen writes:Journalism today faces not only one crisis, but many crises that differ from country to country. On April 16th, Nicholas Lemann (Dean of the Graduate School of Journalism, Columbia University), Tim Gardam (Principal of St Anne's College, University of Oxford), Brian Rhoads (Managing Editor for the Americas, Thomson Reuters) and Ngaire Woods (Professor of International Political Economy, University of Oxford) gathered at Thomson Reuters' Manhattan headquarters to offer their perspectives on these different crises.
Nicholas Lemann spoke about the crisis United States, and made clear that the 20th-century mainstay of American current affairs reporting, the metropolitan daily newspaper, is the particular kind of news organization that seems to be most clearly in trouble today. Lemann argued that while new technologies and new business models for media might offer substitutes for much of what newspapers have historically provided, it remains unclear that they will support newsgathering and investigative reporting. He called for serious consideration of what he called an "enlarged public media" in the United States, not in the form of government-owned or -operated media, but in the form of "government-enabled " news, supported by tax breaks, subsidies, and through regulatory measures.
The situation in the United Kingdom seems quite different—Tim Gardam argued that the newspaper industry there remains competitive and relatively successful, and that the central question confronting British journalism is what he called the "public interest question". What does it mean to argue that news is a public good in an increasingly diverse society serviced by an increasingly fragmented media sector? Gardam pointed out that the traditional role of the BBC has been to provide a broadcast platform for a shared national identity and the preconditions for collective decision-making, while print media catered to separate and often ideological or regional audiences. Today, these distinctions and the existing institutional set-up is being challenged, as media platforms converge and commercial media organizations argue that the BBC is preventing them from developing sustainable business models for independent online journalism.
Brian Rhoads offered an overview of what the future of news looks like for a company like Thomson Reuters, pointing out that in many markets, the business of journalism is still doing well—even if the practice of journalism faces many other obstacles in countries like China and elsewhere. He argued that the main problem facing media organizations today is the commoditization of news, and that a main strategic aim for companies like Thomson Reuters is to be indispensable to their customers and thus retain the ability to charge for content. Rhoads underlined that this sometimes includes increased investments in professional journalism, as exemplified by Thomson Reuters' move into long-form investigative "enterprise reporting" to supplement their shorter news stories.
The fact that different countries face quite different challenges suggests that journalism does not face one crisis, but a series of crisis, and in some cases perhaps no crisis at all, or at least crises that have little to do with the business side, and more to do with the wider relations between journalists and their environment. Ngaire Woods closed the panel on the future of the news by outlining three distinct problems that may accompany the current transformations in different countries—the fear that we will get worse quality information, the fear that governments will be less accountable to the people, and the fear that societies will be more fragmented—and pointed out that it is by no means clear that the business problems that many news organizations find themselves in have direct bearing on all of these issues.