Film screening: the Great European Disaster Movie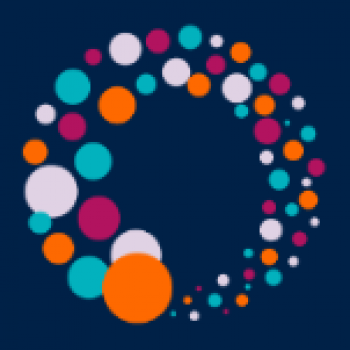 RISJ Admin
Contributing Author
Former editor of the Economist, Bill Emmott, and film director Annalisa Piras (Girlfriend in a Coma) bring their hard hitting creative documentary to Oxford for a film screening.Hosted by the Reuters Institute in partnership with the Blavatnik School of Government, the screening of The Great European Disaster Movie will be followed by a panel discussion chaired by Dr David Levy, Director of the Reuters Institute. Emmott and Piras will be joined on the panel by the Reuters Institute's Research Director, Dr Rasmus Kleis Nielsen, and Dr Jody LaPorte, Departmental Lecturer in politics and Public Policy at the Blavatnik School of Government. A drinks reception will follow the panel discussion.
The film, which starts Angus Deayton, takes a dystopian view of an imagined future where the European Union has collapsed. Fictional scenes give insightful analysis on how and why things went so wrong, weaving ordinary Europeans' experiences with high-level expert opinions.
In an open letter to Politico, Emmott explained some of the frustrations that led to the concept for the film: "Too often, today's European media – and the British are the worst culprits, but not the only ones – have been pandering to narrow, national interests and prejudices, and failed to explain the true nature of what has been going on.
"Worse still, some of the media  - and here the British are true pioneers – have been conniving in the efforts of nationalists and anti-Europeans to close down the debate, to muzzle honest reporting by discrediting inconvenient views, and thereby choking off that most European, and quintessentially British, value of freedom of information and expression."
A creative take on documentary journalism, the film is a powerful argument for the EU as an entity that is in need of major reform, but worth saving. Examining the impact of economic crisis and popular anger, it's a subtle, thought-provoking piece, aiming to provoke a transnational debate on the themes of the film.
Emmott and Piras have also worked together to create The Wake Up Foundation, an educational organisation, with the film acting as a centrepiece to their campaign, Wake Up Europe! The scheme aims to spark transnational grassroots debate and engagement on the future of Europe.  
Date: Thursday, November 19
Timings: 5pm film screening, 6.30pm panel discussion, 7.15pm drinks reception
Location: TS Eliot Lecture Theatre, Merton College
This is a free event and open to the public, but you need to register for your place. Register here.