Does journalism need saving?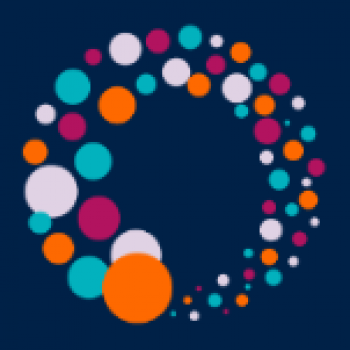 RISJ Admin
Contributing Author
Michelle Henery writesProfessor Michael Schudson of Columbia University Graduate School of Journalism believes that in America, it certainly does.
The co-author of the seminal 2009 Columbia University report The Reconstruction of American Journalism, is calling for a range of urgent measures to preserve the integrity of the US press.
Speaking at the Nissan Lecture Theatre, St Antony's College on Thursday February 4, in a public lecture sponsored by Green Templeton College, and introduced by Nicholas Lemann, Dean of the Columbia University Graduate School of Journalism, Professor Schudson argued that the shrinking of the commercial press – notably newspapers – created a need to "fill the gap in democratic capacity".
His report, co-written with Leonard Downie, Jr, Vice President at Large, Washington Post, advocated six recommendations:
changes in tax laws to make it easier for news organizations to convert to non-profit status or to become low-profit limited liability corporations
significant new investment in local news reporting by National Public Radio (NPR)-affiliated radio stations;
increased philanthropic support for news organizations committed to local accountability reporting;
new initiatives by universities to produce change news reports directly for general media outlets;
the development of more accessible and comprehensive public information databanks; and
that the federal government institute a fund for the direct support of innovations in local news.
It was this final proposal that, as Professor Schudson candidly put it, "got us into trouble". He explained that while the report was generally well received, its critics "concentrated fire" at the very suggestion of government intervention at an industry long associated with freedom, private funding and total independence from government.
"The American assumption that government funding will quickly destroy freedom of the press is a private American provincial fantasy," he said.
He summed up the passionate reaction to the final measure by citing a statement made a few weeks ago by Harold Furchtgott-Roth, a former member of the US Federal Communications Commission and one-time chief economist for the House Committee on Commerce, who wrote: "Direct government support of journalism is a foreign concept." To which Professor Schudson astutely noted to the mostly non-American audience, "That's not a compliment."
He added: "It seems to have entirely escaped the notice of American journalists that vibrant democracies exist that have both freedom of the press and substantial government support of news organisations." Moreover, he highlighted the fact that the US itself has a history of government funding for the media from federal postal subsidies in 1792 on to NPR and Public Broadcasting Service (PBS) for the last 40 years "without turning America into a slave state".
However, Professor Schudson then acknowledged the enduring structure of American journalism – that is, a commercial model sustained by advertising. And, as a result of the healthy profits received, newspapers were able to transform from their initial incarnation as random hybrids of commentary, satire and partisanship to being able to devote resources to serious, critical reporting and investigative journalism. Starting as early as the 19th century, he said, "Americans subcontracted an essential building block of democratic life to commercial newspapers and commercial broadcasting because advertisers did not object to a bit of serious public affairs reporting in the papers they supported."
Yet, he asserted, healthy budgets did not produce good journalism alone. Professionalism and the "presumption of public-ness" – from television presidential debates to acts that called for government transparency - were necessary to produce the kind of quality, accountable journalism that the public expects and respects today.
But while traditional media models are suffering, Professor Schudson identified some green shoots.
In the face of the economic pressures leading to shrinking news budgets, lower quality product, declining newsroom staff, he "found much to hope for in small, online startup organizations run by professional journalists with significant public input in a variety of professionally directed crowd-sourcing operations".
Professor Schudson emphasized how these small news organizations could produce the same high quality work normally associated with the large national newspapers in their heyday but on significantly smaller budgets because unlike newspapers who must dedicate about 70 percent of their budget into capital investment, "Online operations, in contrast, can put 80 or 90 percent of their funds into the journalism itself." He was encouraged by the way in which online organizations both small and large (eg, ProPublica in New York) are already aiding mainstream news media by "providing them well reported stories free of charge and well informed on-air commentary".
Professor Schudson said that he and Leonard Downie, Jr. were optimistic about the potential of the internet to save journalism because of the aforementioned extremely low overheads; the dramatically increased productivity levels of journalists given the web's vast resources; the online operation "ethic of sharing, rather than of exclusivity"; the fact that most online operators are motivated by pure enthusiasm rather than the pursuit of fortune; the rise of the highly knowledgeable and well informed bloggers; and the fact they can rely on "non-market ways to assure survival".
All in all Professor Schudson forecast that "the journalism of the future is going to blur across economic sources, across styles of work, across the divide between professional and amateur".
He concluded his talk with prescient remarks from President Lyndon Johnson, who after signing the Public Broadcasting Act in 1967, spoke of how he imagined creating an "electronic knowledge bank" that could work globally "in a partnership to share knowledge ad to thus enrich all mankind".
But in reply to such optimism, Paul Starr, Professor of Sociology and Public Affairs at Princeton University was compelled to "pour a bit of cold water on the excitement".
For him, the internet was "dismembering" news leading to a less informed public.
"We are moving back in to a system where there is more partisanship in news," he said, lamenting the slow death of the general newspaper reader.
"Online if you are interested in sports or business you can go to those sites which interest you but which do not expose you to any news about the community or the world."
He supported Professor Schudson's call for fresh initiatives to preserve traditional values of news gathering but was sceptical of the federal funding suggestion. "There is reason to be concerned about the way money flows because it can in fact inhibit the critical press."