Constraints and Motivations affecting Journalism in Egypt after February 2011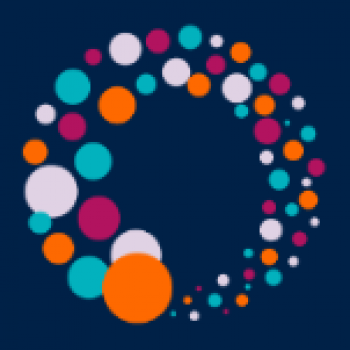 RISJ Admin
Contributing Author
Hend Selim writes:Professor Naomi Sakr started by considering change and continuity before and after February 2011. She compared the coverage by Al Ahram state newspaper during Mubarak's era and Al Tahrir private newspaper after the revolution. She said Al Ahram celebrated Mubarak's birthday and published an article entitled: "Egypt was born again". On one occasion in 2010, it used Photoshop to change a photo of the American President Barak Obama and a number of leaders in the White House to put Mubarak in front. In contrast, Al Tahrir newspaper published a photo of the army's brutality after the revolution. She classified the situation of journalism in Egypt after the fall of Mubarak in February 2011 under 'constraints' and 'motivations'. Under 'constraints' she listed violence and intimidation against journalists, smear tactics, fear of litigation, the self-preservation of the media business elite and the confusion over licences.
As regards the violence against journalists she noted incidents under former president Hosni Mubarak. For example, the journalist Ibrahim Eissa received a prison sentence because he reported about Mubarak's health. A senior journalist in Al Ahram newspaper disappeared. Another journalist was attacked and his clothes were taken. She then pointed to reports of the military police attacking at least 10 journalists in Cairo and 6 in Alexandria in November 2011; according to the Committee to Protect Journalists, a number of journalists were attacked by thugs in Suez. 
The blogger Alaa Abdul Fatah was arrested and held for about two months in connection with clashes between the army and Christian demonstrators in October. The state's media misreported the clashes.
She said the smear tactics which took place during Mubarak's era had continued. For example, Mohamed ElBaradei, an important figure in the revolution, was branded by the Egyptian state media as anti-Islam, American, Israeli and Iran's agent after he participated in anti-government demonstrations. His daughter's account on the Facebook was hacked and a photo of her wearing a bikini and a photo of alcohol being drunk at her wedding were published. In the last days of Mubarak's era, there was a systematic campaign to smear foreign journalists on the part of State media and even some private stations.
Professor Sakr also talked about the fear of litigation. The journalist and blogger Hossam Al Hamalawy talked about the military ill treatment of protesters in a talk show hosted by Reem Majed. Next day, they were summoned to meet the military prosecutor. The Egyptian journalist syndicate said civilian issues should not be treated by the military.
She said an outspoken journalist may not be backed by the owner of the medium where they work. For example, the journalist Yossri Fouda talked about the military council in his talk show program. He refused to accept any interference in his program and resigned.In another case, Hafez El Marazi interviewed the Editor-in-Chief of AlMasry AlYoum newspaper Magdy Al Galad who had complimented and praised Gamal Mubarak in the old days. He confronted him with that clip. The channel's management was pressurized to take the clip out. It reran the show without the clip but Hafiz objected.
Sakr also mentioned the confusion over broadcast licenses.  There is no clear system for channels. Al Jazeera was stopped in September under the pretext that it did not have a license although it had applied for a license since March and it had broadcast without any government objections during that period.
Finally she talked about the current motivations in Egyptian journalism, including solidarity, reclaiming public space, benefiting from digital convergence and more professional autonomy of journalists. She noted that there had been more solidarity between the people when they came together in Tahrir square.
She reviewed some statistics about Egypt from 2011: mobile users: 87.11%, internet: 26.74%, Facebook: 11.40% and Fixed broadband 1.79%. The revolution was often reported by people via their mobile phones, and not by news organizations, which has led to different forms of journalism and different synergies between citizen and mainstream journalists.
She also talked about the professional autonomy after the Egyptian Journalist syndicate witnessed its first fair election in October 2011. In the past, the Mubarak government had pushed its own candidates in the syndicate's election.
Professor Sakr concluded that constraints are only partially effective. New techniques and new outlets for journalism as well as flexible and resilient new media collectives have all opened up new spaces.