Chinese media at home and abroad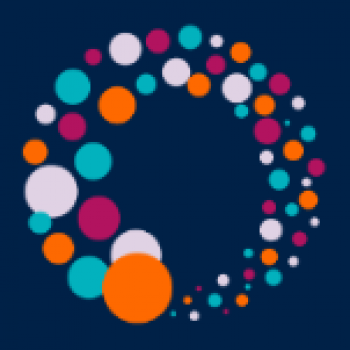 RISJ Admin
Contributing Author
Duncan Hewitt writes:"I don't often feel sorry for the Chinese censors," said the leading journalist and long-time China specialist Isabel Hilton, "but sometimes I feel these guys have a pretty hard time." She was describing what she called the "disruptive, transgressive, and agile" character of the Internet in China, and contrasting the moribund state of China's media in the 1970s, when she first visited the country (when foreigners were only allowed to read two official newspapers, the turgid People's Daily and Enlightenment Daily), with today's far more diverse and vibrant situation: China today, she said, has 2,000 papers and 9,000 magazines. She highlighted publications like the semi-independent Caixin and Caijing, both set up by Hu Shuli, which nominally focus on business, but which also act as advocates for greater openness and an enhanced emphasis on the rule of law. And as founder of the bilingual environmental website China Dialogue, Isabel Hilton stressed that journalism "has played a major role in improving environmental awareness" in China.
She noted too that China's generally young journalists have on many occasions sought to push the boundaries of official coverage, praising them for doing a "terrific job" in their reporting of the aftermath of the terrible earthquake in Sichuan in 2008, when many reporters rushed to the scene before a government pronouncement – stating that only the official Xinhua newsagency and China Central Television were allowed to cover the event – could take effect. However, she added, at least one columnist on the outspoken Guangzhou-based newspaper the Southern Weekend was sidelined for his commentaries on the earthquake. And in recent months a number of journalists have been disciplined – and several, including, Zhang Jiaolong of Caijing magazine, have been detained, amidst anxieties about rising social tension, and criticisms from political hardliners who have denounced many Chinese journalists as too liberal and not sufficiently communist.
In contrast to the late 1980s when, in the period preceding the Tiananmen protests, the media was briefly "extraordinarily liberal and open," she suggested, the authorities are now trying to balance "a measure of freedom and a measure of control" – and are becoming increasingly sophisticated in targeting their controls of the media, via daily directives to editors and journalists. She noted, for example, that on the same day that the authorities banned coverage of the award of the Nobel Peace Prize to jailed intellectual Liu Xiaobo, they also outlawed reporting on controversial ticket rebate machines at railway stations. In January, the Communist Party's propaganda chief Li Changchun called on media to downplay reporting of issues including land prices, political reform, and major disasters; not to show the party negatively or make it a target of criticism; and at the same time urged media to actively publish stories promoting model workers and 'exposing internet surveillance abroad.'
Nevertheless, in a society where the media has been commercialized and now actually has to attract not only advertisers but also increasingly discerning audiences, she said the authorities are finding it a "hard balance" to strike, and one which has become harder in the Internet age. She emphasized the "cheeky, transgressive culture" of the Chinese Internet, which she said has a very young quality." As in many countries, she acknowledged, many people use the Internet for "shopping, gambling, and porn," but, there is also a great deal of comment on social issues in blogs and online forums, some serious, some satirical.
Despite this growing Internet culture, however, and the fact that the notorious 'Great Firewall' is, as she put it, "porous," she noted that the authorities, while recognizing that total censorship is now a lost cause, are primarily seeking these days to "discourage the majority" from going too far. While criticizing local level corruption is "OK," she said, serious discussion of higher level issues is taboo – as the tough approach taken towards leading dissidents like  Liu Xiaobo and the artist Ai Weiwei, both of whom used the net to question the political system, testifies. The official version of history is another sensitive topic. And the authorities are employing a variety of other means to ensure that the media remains within bounds – with SMS surveillance centres, the use of commercial and political pressures to encourage publications and website to self-censor, and bans and confiscation for those who fail to obey.
At the same time the Chinese government is seeking to show a more open face to the outside world – with a push to increase the international reach of its own media involving the spending of several billion dollars on ventures such as CNC World the English language television channel set up by the official Xinhua news agency. It was an attempt, she said, to "control the international narrative" and bring a Chinese voice to the world in the way Al Jazeera has done for the Arab world. Yet so far, she suggested, this has turned out to be mainly "an English version of traditional Xinhua propaganda" – its failure to provide detailed coverage of the Arab Spring (a highly sensitive topic for China's leaders), for example, led the Beijing correspondent of Al Jazeera to write an article entitled "The Arab people have 100,000 questions for Chinese media."
Her message ultimately was that the Chinese media, both at home and abroad, need more openness: Chinese officials, perhaps even more averse to criticism than their foreign counterparts accustomed to the give and take of competitive politics, ought to "grow up and learn to live with it," she suggested. "You can't deal with corruption without a free press...if you restrict information you make the wrong decisions."