The changing face of newsgathering in the social and digital age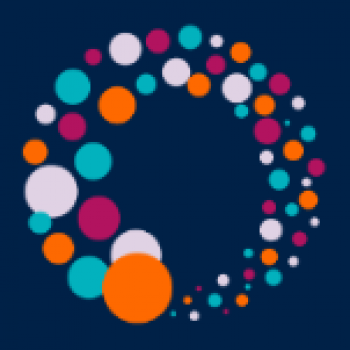 RISJ Admin
Contributing Author
Seminar ReportHow the hub started 
The BBC's User Generated Content unit was launched on July 1, 2005 as a pilot project with only three producers working Monday to Friday. It was originally intended to help to process content that was sent in by BBC online audiences. "The idea was to set up this user generated content team that would collate all these stuff, go through it, and when we thought it was news worthy, try to pass it to the rest of the news outputs: not just online but where appropriate to TV and radio colleagues as well," says Trushar Barot.
Only one week after the unit was set up, the July 7th bombing took place in London. "It was 8:30 in the morning when first reports started coming through about some problem on the London underground," Barot recalls. Initial reports of BBC News and many other news organizations talked about a power surge in London underground. It was the audience close to the story who helped BBC journalists to realize that it was a much bigger story and that in fact it was a bombing. A doctor at a medical college overseeing the place where the bus exploded took a picture of the bus and sent it to UGC via e-mail. "When one of the producers opened it up, it was very clear that what we thought the story was, was very different from the reality," says Barot. Phone calls from eyewitnesses followed and combined with pictures resulted in a massive break in terms of BBC's coverage of that story.
Several lessons were drawn based on London bombing coverage at BBC. "Lessons which today are probably really obvious but in those days it was quite an insight," says Barot. The three lessons were the following:
1. The audience knew more than us on the story.
2. They helped us tell the story faster.
3. They helped us tell the story better.
BBC management realized that the audience "is going to get closer to the story, get closer to us and we need to keep pace with the way the audience expectations are changing in terms of how we are reporting the news but also how we are bringing people to the conversation and reporting back what they are telling us as well," says Barot.
Today UGC has a permanent presence inside the main BBC building, in the heart of the main newsroom floor. It is now a team of 20 journalists covering domestic and international stories in a 24x7 operation. One of the basic functions of the team is managing content sent from BBC audiences. And there are three phases in this process:
1. Sourcing of content
2. Authenticating, verifying, assessing
3. Distributing of that content to different BBC media outputs: online, TV, radio, social.
The process of verification is not always a smooth one, especially with material gathered via social media. In 2012, BBC posted online a picture of rows of bodies wrapped in white cloth to accompany an article about the Houla massacre that took place in Syria in May 2012. The picture was distributed on social media by Syrian activists. Originally the picture was taken in Iraq in 2003 and it was taken down after 90 minutes when editors realized the mistake. (You can read more about the challenges of verification here: http://www.nieman.harvard.edu/reports/article/102764/Inside-the-BBCs-Ve… )
 Tools
One of the big areas of growth at UGC is social media newsgathering. "In addition to just getting content sent in to the hub directly from existing audiences, the team is going out to the wider web to other social media sites, to try to source this content, verify it, and get it on air," says Barot. Social media monitoring has been growing more and more significantly for the past 18 months at the BBC and there are number of tools that are helping to do it in a more precise way. Increasingly lots of social media sites are becoming early warning mechanisms. There are several tools that UGC journalists are using to cut through a lot of the noise and find the real signals that are coming out to tell the story better:
- Geofeedia allows you to search for social media content that is being uploaded from a specific location (it can be as broad as a region or a country or as narrow as a street or a specific building). "It allows you to cut down the search to the specific area you are interested in and so cuts away a lot of the other noise and retweets that are being posted by people in different parts of the world," says Barot.
- FotoForensics, free online site to see if any manipulation with a picture has taken place.
- Google reverse image search
- WolframAlpha, search engine, useful for very specific searches.
- Pipl, useful tool to cross reference names and e-mail addresses that scan several social media accounts. 
- Topsy, useful statistics on how many times a particular tweet or subject has been mentioned on twitter. It helps you go back to the original source of a story.
- Fake follower check
- Kred, allows deeper level of analysis where it analyses the followers and interaction to check the credibility of the account.
Experimenting with new platforms
The latest research conducted at the UGC is a pilot project looking at chat apps, instant messaging platforms and what BBC News can potentially do in these spaces. The reason behind the focus on these platforms is their rapid growth (whatsapp has 100. UGC conducted an editorial pilot around India's general election campaign, setting up BBC News India account inside Whatsapp up and WeChat in 2 languages: Hindi and English. "This wasn't so much about news gathering but more about distributing our content and engaging with new audiences on these platforms," says Barot. Twitter and Facebook subscribers see only tiny fractions of an update or a post because of the general settings. He points out that Whatsapp is potentially a more powerful tool.  "Anything you post on whatsapp, we knew it is going to hit effectively 100% of our subscribers. It was much more potentially powerful distribution platform but also as a result we were aware that we didn't want to spam our users so we limited to maximum three updates a day." It included audio clips, short video, experimenting with the use of emoticons on news items. But on election results day, this was changed to live rolling breaking news service with election results as they were coming through. "So we ended up posting 20-25 bits of content on that day," says Barot. For this pilot the metric wasn't so much reach or use but it was used as a proof of concept. "The vast majority of users said they really liked it, liked the service and it was a new way for them to be able to keep up to date with information in a way that they couldn't do before," says Barot. This project made BBC News one of the first news organizations to post live election results via Whatsapp.
Written by Rima Marrouch.
Trushar Barot, Assistant editor of the UGC and Social Media Hub, BBC News, spoke at the Business and Practice of Journalism seminar on Wednesday 11th June 2014.