The Battle for Authenticity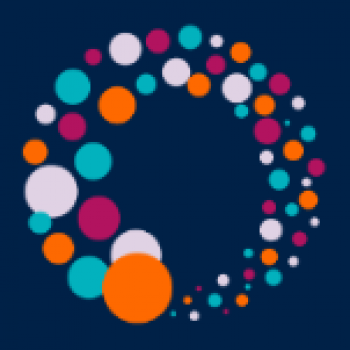 RISJ Admin
Contributing Author
Seminar Report
At a time when TV channels are facing a decline in ratings, newspapers are being told they belong to the past, and webpages online are struggling on how to make people pay for news, VICE News seems to have broken the code.
Whereas most large media houses are coping with huge insecurity, VICE News has managed to attract a young audience, and has proved that youngsters are interested in news and current affairs.
It is now one of the biggest media phenomena, and the fastest growing news channel in the world.
The recipe for their success sounds simple according to Kevin Sutcliffe. "Trust was the conventional argument used by BBC and larger channels - that people would turn to them in time of crises. That is not the case anymore. People now go to many sources", says Sutcliffe.  "You can cling to the notion of trust, but trust is not enough now. It is about being there. It is about being authentic".
He says there is a fundamental shift in where people get their news from, and that the news today often breaks on twitter. Sutcliffe says that social media is one of the main drivers behind the expansion of VICE.  
VICE News is aimed at an audience below 35 years old. As it has grown out of the web, they already had a large audience to start with. Sutcliffe says that they saw that young people had a hunger for news and currents affairs, and that online people were looking at longer hard news pieces. They realised there was a gap in the market, and then launched their news channel last year.
Sutcliffe describes a rather new way of understanding and looking at journalism. The core of his argument is that it is wrong to think that young people are not interested in news; rather he means that the traditional media have failed to interest them.
All journalists know that a good story costs money.  Sutcliffe did not reveal many details about their business model, and whether they are making money yet.  He says that the first year is about growing and getting established in the market.
Today VICE News has one million subscribers on YouTube, and news bureaus in US, UK, France, Italy, Spain, Brazil, Mexico and Australia. They promote themselves as an alternative to packaged and scheduled conventional storytelling on news television. Their motto is to be 'immersive' and on the ground; their reporters use the language that young people understand; their news items do not have to be crushed into a two minute story.
Last year VICE published an exclusive documentary from inside the Islamic State in Raqqa. Their reporter Medyan Dairieh spent three weeks embedded with the Islamic State, gaining unprecedented access to the group in Iraq and Syria as the first and only journalist to document its inner workings. The documentary has had 15-20 million views so far.
"If we go somewhere, it is to be on the street. Not to sit in the hotel room, but to find out what is going on", says Sutcliffe.
Written by Mah-Rukh Ali
Kevin Sutcliffe, Head of news programmes for Europe, Vice News, spoke at the Business and Practice of Journalism seminar at Green Templeton College on Wednesday 13 May 2015.
Photo credit: VICE News