TV reporting of the IPCC 2013/14 reports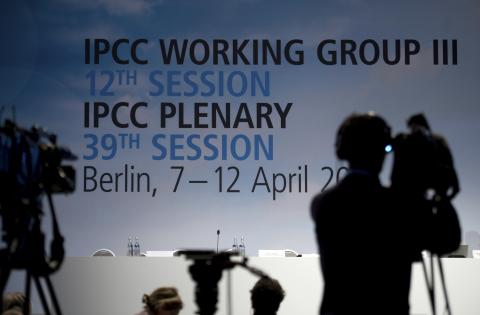 This project examines how popular television news programmes in six countries (Australia, Brazil, China, Germany, India, and the UK) cover the latest reports by the Intergovernmental Panel on Climate Change (IPCC). 
It examines the amount of coverage, the type of coverage and the dominant narratives found in evening news bulletins, which are often the most trusted and watched by the public.
Project director: James Painter
Funders: The Grantham Research Institute on Climate Change and the Environment, London School of Economics, and Klif, the Climate and Pollution Agency in Norway, a directorate of the Environment Ministry.
Photo credit: Media representatives wait before a news conference to present Working Group III's summary for policymakers at The Intergovernmental Panel on Climate Change (IPCC) in Berlin April 13, 2014. © Stefanie Loos / Reuters