35th Anniversary of the Journalist Fellowship Programme
3:00pm, Friday 7 September 2018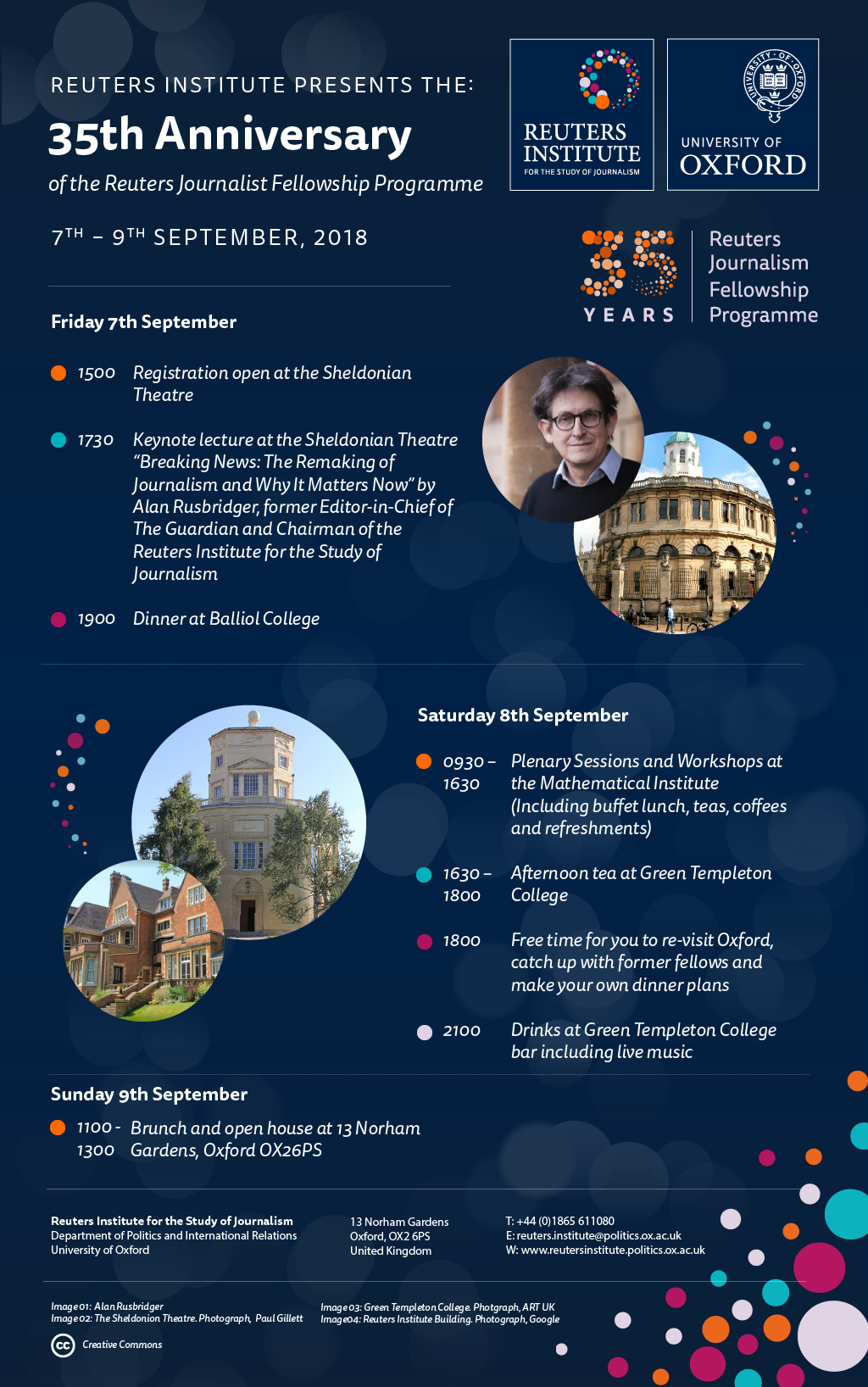 The Reuters Institute Journalist Fellowship programme will celebrate its 35th Anniversary on the weekend of the 7, 8, 9 September.
All RISJ alumni are invited to the event, which will be held in venues across Oxford, including the Sheldonian Theatre and the Maths Institute.
The weekend will begin with a keynote lecture by Alan Rusbridger, former editor-in-chief of The Guardian, Principal of Lady Margaret Hall, University of Oxford, and Chair of the Reuters Institute for the Study of Journalism. His lecture: Breaking the News: the remaking of journalism and why it matters now, starts at 5.30pm on Friday 7 September. Registrations begin at 5pm.
The lecture will be followed by a dinner, for RISJ alumni and their invited guests, at Balliol College.
Maria Ressa, CEO of Rappler.com, the independent Philippines news site fighting attempts by the country's government to shut it down, is among the speakers on Saturday 8 September. The day will consist of seminars, workshops and discussions on a range of topics including collaborative journalism.
On Sunday 9 September, alumni are invited to an open house at the Reuters Institute in Norham Gardens.
If you have already signed up we look forward to seeing you, and click here for the itinerary.